Kentucky State Police arrested a man on 15 charges after he lead police on a high-speed pursuit on Interstate 75 Wednesday evening.
Post 7 of the KSP received a call from Madison County dispatchers shortly after 7 p.m. in regards to Post 11 troopers following a black Nissan Versa that was reported stolen, according to a citation.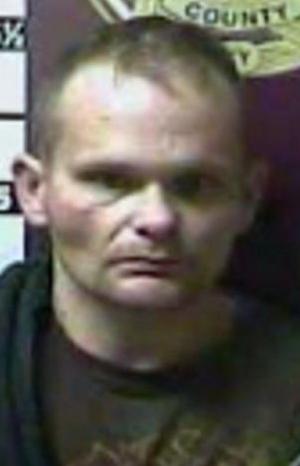 Travis Debord, 31, Mount Vernon, was driving the vehicle and failed to yield to emergency lights and sirens, the citation states. He was driving at 123 mph on I-75 North, weaving from the left side of the road to the right weaving through other motorists.
He continued to drive in a reckless manner and nearly struck multiple vehicles, according to the citation.
When Debord reached the 92 mile marker, police used a pit maneuver to cause Debord's vehicle to spin out, the citation states. Debord then put the vehicle into reverse and struck two police cars in an attempt to flee. However, the vehicle came to a stop, and Debord and a passenger, 30-year-old Sabrina Neeley, also of Mount Vernon, were taken into custody at 7:18 p.m. She was arrested on a parole violation warrant.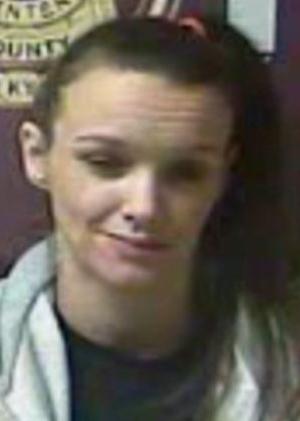 Troopers searched the vehicle and found a plastic pipe with white residue suspected to be methamphetamine, along with a baggie containing white residue, also suspected to be methamphetamine, according to the citation. Dispatchers also confirmed Debord had a DUI suspended license.
Troopers were unable to conduct field sobriety tests on Debord, the citation states. Debord was taken to Baptist Health Richmond, where implied consent was read. Debord consented to a blood test.
He is charged with first-degree wanton endangerment, first-degree fleeing or evading police (motor vehicle), receiving stolen property (less than $10,000), two counts of first-degree criminal mischief, first-degree controlled substance possession (methamphetamine), buying/possessing drug paraphernalia, second-offense driving under the influence suspended license, second-offense operating a motor vehicle under the influence of drugs/alcohol/etc., speeding 26 mph or greater over the speed limit, following another vehicle too closely, driving too fast for traffic conditions, failure to or improper signal, improper passing and failure to wear a seat belt.
Both Debord and Neeley were taken to the Madison County Detention Center, where they remained Thursday afternoon, according to online jail records.
The Register collects and publishes police reports as a public service to its readers. The reports often contain allegations against individuals and do not mean the individuals actually committed a crime. All people named in connection with a crime are presumed innocent until proven guilty in a court of law.