Richmond police arrested a man Sunday afternoon on two counts of harassment (no physical contact), second-degree unlawful transaction with a minor, first-degree disorderly conduct, two counts of theft by unlawful taking (less than $500), public intoxication by a controlled substance, promoting a minor younger than 16 in sexual performance and third-degree terroristic threatening after officers were called to Rue 21, where it was reported he was asking minors to try on underwear and model for him.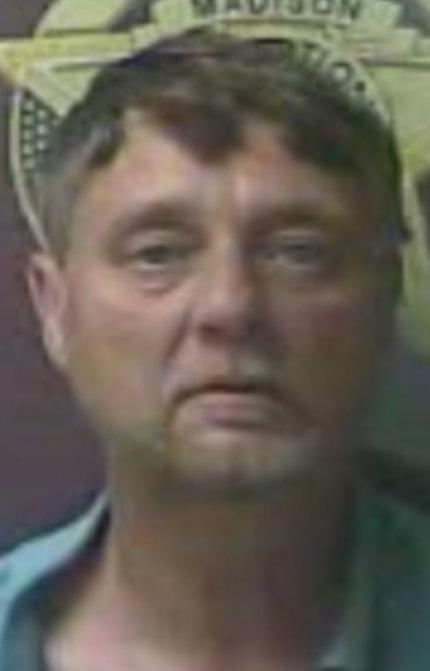 Officers arrived at the store and spoke with one of the minors and their mother, who said the man asked them to go to a movie with him, and they said no, according to a citation. He then handed them pairs of underwear and asked them to leave with him, try on the underwear and model for him.
Police were told the man, later identified as Dennis Oder, 50, Hager Drive, Richmond, went toward Bath & Body Works, but officers found him as he was leaving JC Penny, the citation states. He was wearing brand new clothes with tags still hanging on them and told police he was "trading out an old pair of Levi's" and trying on the new clothes for a test run.
Oder went back inside JC Penny and was yelling and cursing inside the store, the citation states. He also was yelling sexually explicit comments and mentioned a sexual encounter with a 14-year-old in the bathroom.
Employees of JC Penny said Oder left his old clothing inside a dressing room, and officers retrieved it and had him change into his own clothes, the citation states. While he was in the dressing room, he took a knife out of his pocket and tried to open it. Officers told him to drop the knife and went into the dressing room to take the knife from him before he got it open.
Oder then said he was a member of Hell's Angels, threatened officers and said he was a gun runner "and could always get a knife out first in a gun fight with me," the citation states.
Employees totaled the value of the stolen clothes Oder had been wearing, which came to $146.28, the citation states.
Oder told officers his shirt came from the movie theater, so police spoke with employees at the theater, the citation states. Employees said he stole the shirt, which was valued at $6, while trying to get a refund on his popcorn and movie tickets.
Police found the shirt Oder took off after stealing the shirt from the movie theater in the lobby of the theater, the citation states.
Oder then told police he had taken four Oxycodone before he went to the Richmond Centre, the citation states.
While he was in the back of a police car, he said there was nothing wrong with having sexual encounters with underage girls "because they are all into that anyway," and "they want a little bit more than a shoplifting done to them." He said he wanted minors at Rue 21 to model the underwear for him "so he could see how (they) looked because 'that turned him on,' and he wanted to be able to 'sniff them for the next few days.'"
Oder was taken to the Madison County Detention Center, where he remained Monday afternoon, according to online jail records.
Reach Sara Kuhl at 624-6626; follow her on Twitter @saraekuhl.