David Sparks was arraigned in Garrard County Circuit Court on Friday morning, where a not guilty plea was entered on his behalf.
The arraignment comes less than two weeks after the Garrard County Grand Jury indicted him on murder, in addition to two charges of tampering with physical evidence and abuse of corpse. Sparks remains in Lincoln County Regional Jail, where he's looking at a $1 million cash bond. A cash bond means the court will accept only cash for the full amount of bail, not a bond that's secured by equity in property or other collateral.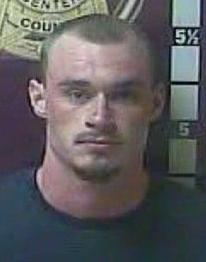 Rows of family and friends of Savannah Spurlock were in attendance at the brief court hearing.
In July, a detective with the Kentucky State Police testified to Judge Bill Oliver that authorities found Spurlock's body covered with a gray accent rug and black garbage bags. The rug and garbage bags matched the material that was found in 23-year-old Sparks' home on Price Court, the last place Spurlock was seen, the night she disappeared on Jan. 4.
Sparks had told authorities that Spurlock left Lexington with him and two other men to go to his Price Court home in Garrard County. He'd told detectives the other two men had left, and Spurlock had slept in his bed while he slept on the couch.
After he fell asleep, Sparks told investigators that the next morning, Spurlock had woken him up to ask what address they were at, as if she were getting a ride. Sparks went back to sleep after telling her but later woke up to find her gone, according to the detective's testimony.
The night of July 10, human remains confirmed to be Spurlock's were found on the property of a Fall Lick Road residence after receiving a credible tip about a foul odor coming from the land.
Spurlock's body was found in an "unnatural" position, which detectives testified was found with her feet bound by tape and her body doubled over. Authorities believe Sparks took the rug and garbage bags from his home, buried her in those as well as bound her hands and feet. According to our news partners at WKYT, Spurlock was also naked.
Detectives found blood in Sparks' home on the inside of the bedroom closet that matched Spurlock's DNA. Detectives also found evidence at the burial site, which matched what was found in Sparks' home.
The grave Spurlock's body was found in was, at its deepest point, 19 inches.
A gray accent rug in front of his bedroom closet was located by detectives when a search was conducted on Sparks' home. The rug was similar in dimension and color to the one that was found with Spurlock's body, the detective testified.
According to the detectives testimony, Sparks texted his sister to ask where she bought a rug that was in his house because he wanted to get another one. WKTY reports that Sparks was seen on surveillance video at a Walmart in Richmond where he purchased the rug he is accused of using to bury Spurlock.
The detective said that Sparks visited his parents' home on Fall Lick Road on the evening of Jan. 4 for about two hours. Sparks then left his parents' house before returning in the early morning hours of Jan. 5.
Cause or manner of death has yet to be released, and the testifying detective could not say how long the remains were on the property.
Sparks' next court appearance is scheduled for Nov. 1, as there was more time needed for the discovery phase.
Reach Kaitlyn Brooks at 624-6608; follow her on Twitter @kaitlynsbrooks.