Kentucky State Police arrested a man on a plethora of charges, including 100 counts of first-degree wanton endangerment, after Post 11 in London received a call about him speeding and driving recklessly through the Rockcastle work zone on Interstate 75 while workers were present early Wednesday morning.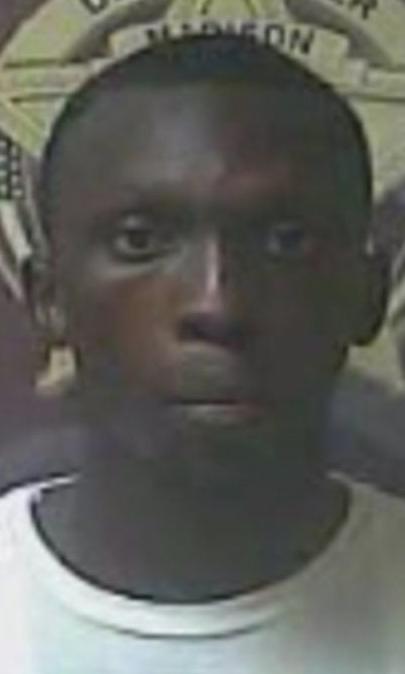 The Richmond post then saw the vehicle in question at the 74 mile marker on I-75 North driving at around 95 miles per hour, weaving in and out of traffic in a reckless manner, according to a citation. Troopers turned on their lights and sirens, and Seydine Toure, 21, Cincinnati, moved over to the left-hand emergency lane in an attempt to flee.
Toure passed about 100 other motorists during a 20-mile span, nearly striking and causing multiple accidents, the citation states. He then entered the exit 95 work zone at a high rate of speed, nearly striking a different trooper, who was outside of his police vehicle on the left side of the roadway. Toure, however, then crossed all lanes of traffic and was on the right-hand side of the interstate.
Toure reached a complete stop at milemarker 96 when the vehicle became disabled, according to the citation. He was taken into custody without further incident.
Toure told troopers he was scared and was trying to get back to Ohio because another person, who was a passenger in the vehicle, was late for work, which is why he didn't stop for police, the citation states.
Police searched the vehicle and found a grinder with suspected marijuana, and Toure said he doesn't smoke marijuana. He claimed the items belonged to someone else, according to the citation.
Troopers took Toure to Baptist Health Richmond for a chemical blood test, which he denied, the citation states. Toure was taken to the Madison County Detention Center, where he remained Wednesday afternoon, according to online jail records.
Besides the 100 counts of first-degree wanton endangerment, Toure is also charged with speeding 26 mph or more over the speed limit (work zone, limited access), first-degree fleeing or evading police (motor vehicle), four counts of first-degree wanton endangerment (police officer), operating a motor vehicle while under the influence of alcohol/drugs/etc. (aggravating circumstances), improper passing, failure to or improper signal, reckless driving, failure to wear seat belts, marijuana possession, buying/possessing drug paraphernalia, failure to produce insurance card and following another vehicle too closely.
Reach Sara Kuhl at 624-6626; follow her on Twitter @saraekuhl.