Kentucky State Police is asking for help in locating a wanted suspect in connection to a death investigation.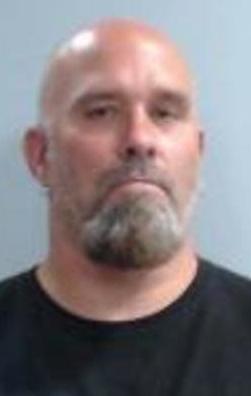 According to a release, Ronald "Doug" Crawley, 45, Lexington, is being sought in connection to the April Arnett case. Arnett's body was discovered on the side of the road in northern Madison County in August.
Ronald is wanted for tampering with physical evidence and abuse of corpse. He is considered to be armed and dangerous.
Ryan "Todd" Crawley was previously arrested in the case and is charged with tampering with physical evidence and abuse of a corpse.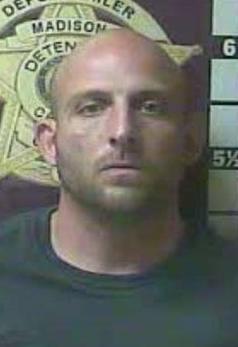 Ryan was in court Wednesday as his lawyers attempted to reduce his $15,000 cash bond.
According to our news partners WKYT, the lawyers asked for his bond to be lowered to $5,000 with house arrest, or to use a property bond worth $30,000 posted out of Scott County.
The judge in the case, however, disagreed and kept it at a $15,000 cash bond.
According to a previous Register story, Ryan Crawley, 35, Sadieville, and another person entered Madison County on Lexington Road using the Clays Ferry Bridge on Aug. 16.
The two crossed the bridge before turning their vehicle around, the warrant states. Inside the vehicle, the two were carrying a body wrapped in a tarp with cinder blocks attached to it.
Ryan and his accomplice stopped on the bridge and tried to throw the body into the river below, according to the warrant. However, "the body got hung up on a guide wire that was attached to the bridge," and it didn't fall.
Ryan and his accomplice left the area for an unknown amount of time, the warrant states. They returned and tried to get the body free of the bridge and into the river.
While doing so, another motorist saw Ryan and his accomplice, the warrant states. The two retrieved the body from the wire, put it back into their vehicle and fled the scene by backing off the bridge and continuing on Lexington Road toward Richmond.
Ryan and his accomplice then stopped on Lexington Road between Boone's Trace and the Clays Ferry Bridge to dump Arnett's body in a ditch, the warrant states.
Anyone with information about Ronald Crawley's current location is asked to contact Kentucky State Police, Richmond Post at 859-623-2404.
Jonathan Greene is the editor of The Register; follow him on Twitter @jgreeneRR.