Richmond police arrested a woman on three counts of sexual abuse (victim younger than 12), unlawful transaction with a minor (illegal controlled substance, younger than 16), use of a minor in a sexual performance and endangering the welfare of a minor after she was brought to the Richmond Police Department for an interview Monday.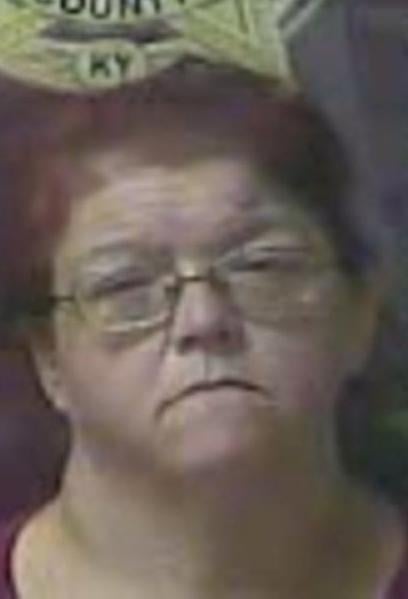 Tammy Jackson, 46, North Third Street, said that on Aug. 5, she and a man purchased vodka, strawberry daiquiri mix and Jack Daniel's, according to a citation. They then went back to their home. Jackson told police that Sparks had bought Jackson and a minor younger than 12 matching undergarments. The man then began making alcoholic beverages while Jackson and the minor changed into the matching undergarments.
Jackson said that the man brought a pitcher of daiquiris and cups upstairs, and she admitted to allowing the minor to drink alcohol. Jackson said that she and the minor had a chugging contest, which was the man's idea, the citation states.
Jackson told officers that the minor had drank multiple glasses of daiquiris and said the minor danced in front of her and the man, according to the citation. Jackson said she then asked the minor to exit the room so that she could smoke, but the minor didn't leave the room.
Jackson said she then performed sexual acts with the man and smoked marijuana in front of the child, the citation states. Jackson also said smoking methamphetamine makes her act silly and she doesn't remember parts of the night.
The minor also tested positive for valium, the citation states.
During an interview with the child, the child said Jackson taught them how to shave in the bathtub, and in doing so, that Jackson had touched them in a sexual manner.
The victim told police that Jackson has also used sex toys on herself in front of the child. The victim also said they have performed dirty dancing in front of Jackson and the man, after the child was instructed to take their clothes off.
Jackson was taken to the Madison County Detention Center, where she remained Tuesday afternoon, according to online jail records.
The Register collects and publishes police reports as a public service to its readers. The reports often contain allegations against individuals and do not mean the individuals actually committed a crime. All people named in connection with a crime are presumed innocent until proven guilty in a court of law.