Two Richmond residents were arrested on July 3 after officers received complaints about a white truck that was driving all over the road in the area of Main Street and Lancaster Avenue.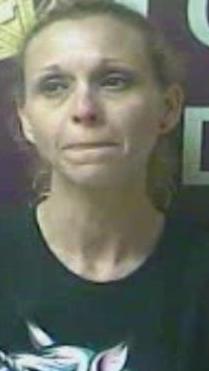 The caller followed the truck until it pulled into the parking lot of Open Concern on East Irvine Street. Richmond police located the vehicle and found Stacy Davis, 42, Big Hill Avenue, in the driver's seat and Lindsay Sellers, 41, Sunset Avenue, in the passenger's seat, according to a citation.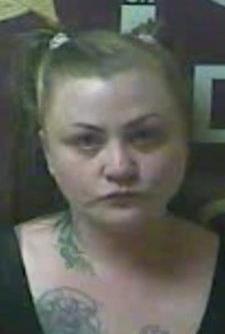 Police had the two females step out of the vehicle after they were given consent to search it. As Davis stepped out, she told officers the vehicle belonged to another individual and that a lot of other people use the truck.
Inside, officers located a pink coin purse with a unicorn on the side between the driver's seat and the middle console. The coin purse contained a baggie that had a light tan powdery substance, suspected to be heroin. The amount located was not weighed on scene, but officers said it was more than individual use for one or two people, the citation continued.
Located on the floorboard was a white and blue makeup pouch that contained a metal pipe with burn marks on each end, rolled up in a brown dish rag.
Both individuals claimed the items weren't theirs, with Davis stating there had been several subjects in and out of the vehicle the last few days and Seller stating she it definitely wasn't hers because she was clean.
Davis and Sellers were arrested in reference to neither advising who the substance or pipe belonged to, the citation noted.
The pair was booked into the Madison County Detention Center, where they remained Friday afternoon, according to online jail records. They are both charged with first-degree controlled substance trafficking (heroin) and drug paraphernalia possession.
• • •
Scottie Clark, 36, of Owingsville, KY., was arrested on Friday morning on Robert R. Martin Bypass after Richmond police noticed the registration on his vehicle expired in February.
Officers initiated a traffic stop after they discovered Clark also had an active warrant for his arrest. The vehicle took an unreasonable amount of time to pull over, despite there being plenty of safe spots to do so, according to a citation.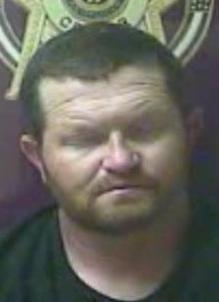 Once pulled over, Clark produced a suspended driver's license and located in plain view of police was an open orange container in his lap. Police asked about the container and why it took Clark so long to stop, but he wasn't able to provide an answer.
Due to his warrant, Clark was detained and searched, which produced multiple clear baggies, common for storing narcotics. Clark's passenger consented to a search as well, which yielded 3.1 grams of a crystal-like substance suspected to be methamphetamine, the citation continued.
A search of the vehicle produced a used glass meth pipe, more unused baggies and a silver digital scale.
While speaking with Clark and his passenger individually, the passenger denied ownership of the drugs, stating that Clark had gave it to them to throw out the window. The passenger told Clark he wouldn't for fear that the officers would catch him doing so, which is why it took Clark so long to pull over, the citation stated.
Officers spoke with Clark, who after being confronted with the new information, said the methamphetamine was his. Clark said he uses it for work as a construction worker to "keep him going." He admitted to asking his passenger to discard of the drugs, the citation concluded.
Clark was booked into the MCDC, where he remained Friday afternoon. He is charged with first-degree controlled substance possession (methamphetamine), drug paraphernalia possession, no registration plates, improper display of registration plates, operating on a suspended license, and failure to surrender revoked operators license.
• • •
Others arrested recently include: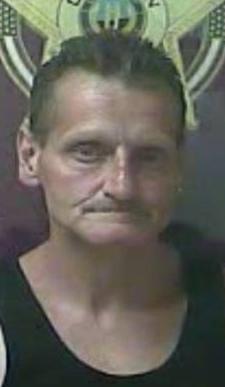 • John Lawson, 55, Hays Fork Lane, Richmond, receiving stolen property ($10,000 or more).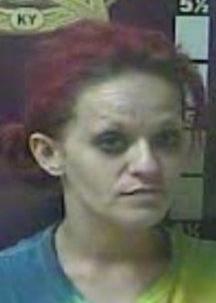 • Lucy Cole-Smith, 28, Sandridge Road, Waco, first-degree controlled substance possession (methamphetamine).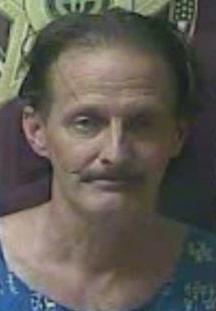 • Derek Couch, 51, Mt. Vernon, second-degree burglary, three counts of first-degree criminal trespassing and public intoxication.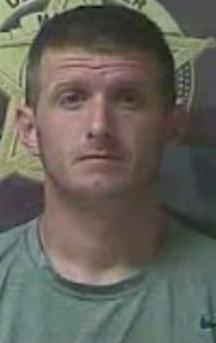 • Rogers Skaggs, 30, Foxhaven Drive, Richmond, theft by deception (includes cold checks under $500) and receiving stolen property (under $10,000).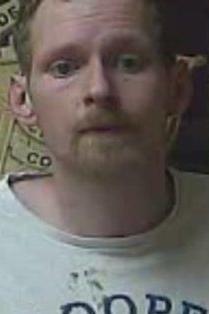 • Dusty Bowling, 29, West Water Street, Richmond, second- and fourth-degree assault (domestic violence, minor injury).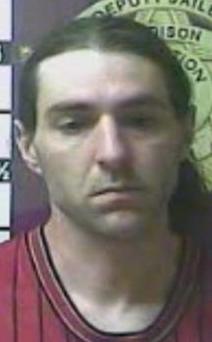 • Andrew Puckett, 31, Mount Sterling, theft of identity of another, first-degree trafficking (methamphetamine), drug paraphernalia possession and tampering with physical evidence.
• Crystal Hall, 40, Wayland, KY., tampering with physical evidence and first-degree controlled substance trafficking (methamphetamine).
The Register collects and publishes police reports as a public service to its readers. The reports often contain allegations against individuals and do not mean the individuals actually committed a crime. All people named in connection with a crime are presumed innocent until proven guilty in a court of law.