Two men from Illinois were arrested by Kentucky State Troopers on Thursday night following a high-speed motorcycle chase.
Troopers received a complaint in reference to motorcycles weaving in and out of traffic around 4 p.m. on Interstate 75. The troopers saw three motorcycles at mile marker 87 and clocked them going 87 mph in the fast lane, according to a citation.
Once troopers initiated their emergency lights, the three motorcycles sped up to 100 mph. Once they added the sirens, the motorcycles had sped up to 130 mph.
Troopers were able to identify two subjects wearing black leather jackets with "ILL Ryders" on the back but the lead motorcycle left their sight. That's when Perri Howard, 32, slowed down and got in behind the troopers vehicle while they pursued the other motorcycle, the citation continued.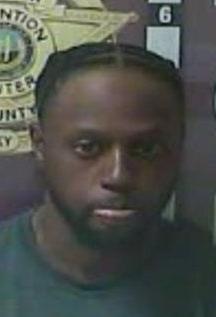 More troopers entered the pursuit while the two remaining motorcycles continued to drive at a high rate of speed, weaving in and out of traffic. The motorcycles entered the 55 mph work zone on I-75 with stand still traffic doing 100 mph.
Another trooper was able to stop the second rider, Rondell Jefferson, 29, at mile marker 60 but Howard continued driving, the citation noted.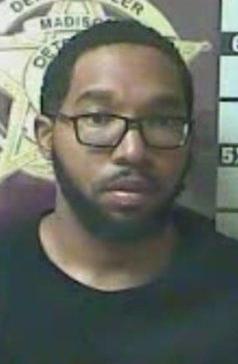 He was eventually apprehended at mile marker 42 southbound, where he was met with a K9 unit and more troopers. The K9 unit alerted to an odor coming from the backpack Howard was wearing. Inside his backpack were 16 capsules pills containing an unknown substance, according to the citation.
Howard and Jefferson were booked into the Madison County Detention Center, where they remained Friday afternoon, according to online jail records. Both are charged with speeding 26 miles or more over the speed limit in a work zone, reckless driving, careless driving, driving too fast for traffic conditions and first-degree fleeing or evading police (motor vehicle). Jefferson is additionally charged with failure to or improper signal and improper passing. Howard also faces a charge for first-degree controlled substance possession.
• • •
A Berea man was arrested for marijuana possession, carrying a concealed weapon and possession of a defaced firearm on Thursday evening.
Berea police officers were called to the parking lot of a business on Glades Street for reports of a fight. Before police arrived, they were told half of the involved party was leaving in a maroon van and the other half was walking on foot, according to a citation.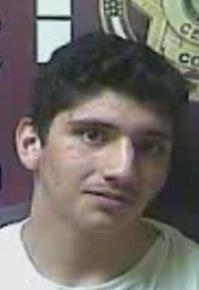 Police located Tristen Bujanos, 19, with two other individuals that were involved in the altercation, which they stated was verbal only. Officers asked Bujanos if he had any thing on him, to which he told police he had a loaded handgun and some weed, the citation continued.
Upon further examination of the weapon, police noticed the firearm was missing several serial numbers from either being filed off or shaved off over time, the citation noted.
Bujanos was booked into the MCDC, where he stayed Friday afternoon.
The Register collects and publishes police reports as a public service to its readers. The reports often contain allegations against individuals and do not mean the individuals actually committed a crime. All people named in connection with a crime are presumed innocent until proven guilty in a court of law.