Richmond police arrested Jackie Powell, 27, of N. Estill St., in the early Friday morning Friday after they were dispatched to assist Richmond Fire Department for a structure fire on Dixie Plaza.
When police arrived, they spoke with a witness who said they went through the structure to make sure no one was inside when they found Powell laying on the floor smoking a cigarette in the rear of house while the structure was in flames, according to a citation.
Powell refused to leave the house at the request of the witness, who then had to physically remove him out of the structure.
Once outside, while firefighters were attempting to put the fire out, Powell kept running back to the residence. At one point, Powell asked an officer for his flashlight so he could break a window to get inside, the citation continued.
Officers then went to put Powell inside a cop car until the scene was safe, but Powell lunged at the officer and was able to remove his taser from his holster during the altercation that ensued.
Other police came to assist with detaining Powell, who was pinned to the ground and received several closed fist strikes to the face. Powell continued to resist and grab at officers, the citation noted.
While Powell was being check out by EMS, officers discovered the name Powell had first given them belonged to someone else. Powell was transported to Baptist Health Richmond to be medically cleared.
Powell told ER staff that he was depressed while there, the citation noted. He was then transported to the Madison County Detention Center, where he remained Friday afternoon, according to online jail records.
Powell is charged with third-degree assault of a police officer, disarming a peace officer and theft of identity without consent.
• • •
Berea police officers arrested two individuals in reference to a domestic violence call on Thursday evening.
Police arrived at a residence on Baugh Street where they were met with a victim who was in apparent shock and trembling. The victim showed bruising on their right arm and back, had a possible broken nose and shoulder, and a black, swollen eye, according to a citation.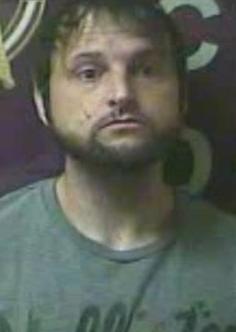 The victim told officers that they had been involved in an argument with Bradley Smith, 28, when things turned physical. Bradley began hitting the victim over and over again when Caitlyn Hammons, 24, both of Baugh St., Berea, joined in the abuse. According to the victim, Hammons held them down to where they couldn't move or defend themselves while Bradley continued to beat them with his fist, hitting them in the face, shoulder, back and stomach, the citation stated.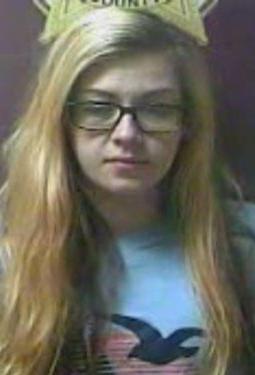 While talking with officers, the victim's bruises got darker and more purple, their face continued to swell and their nose was crooked. The victim couldn't be touched or moved with crying in pain, the citation noted.
Bradley stated he did hit the victim but that they often argue and fight. Hammons admitted to being involved in the hitting and fighting as well, according to the citation.
Bradley and Hammons were both booked into the MCDC, where they remained Friday afternoon, according to online jail records. Both are charged with second-degree assault.
• • •
Madison County Sheriff's deputies arrested James and Delores Sparks, of Berea Road, Richmond, on Thursday night after they were called in regards to a violent domestic incident.
When deputies arrived, they heard glass breaking inside the residence. After knocking and announcing their presence, Delores, 41, came to the door and stated everything was fine, except the deputies could see broken glass, potted plants and other debris strewn about the apartment, according to a citation.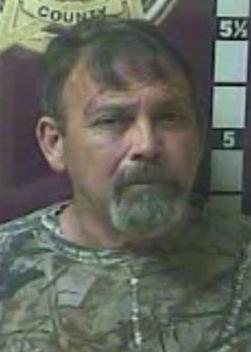 Deputies had James, 58, step out of the residence where they could see him and noticed he had blood coming from his head, as well as a cut/abrasion to his buttocks as he wasn't fully clothed. Delores had received a cut on her hand that was bleeding and blood could be found on the floor, pillows in the bedroom and on herself, the citation continued.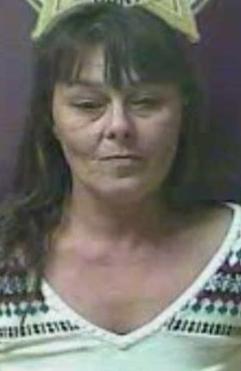 James and Delores told deputies they were in an argument and then became injured. In plain view to deputies was a marijuana pipe with residue, marijuana roaches in a container and a joint on the floor, the citation noted.
Both individuals were arrested and transported to the MCDC, where they remained Friday afternoon. James and Delores were both charged with marijuana possession, fourth-degree assault and drug paraphernalia possession.
• • •
Richmond Police arrested 55-year-old William Whittamore, Bluegrass Homes St., after he attempted to hit someone with his vehicle.
According to a citation, a passerby called officers because they saw Whittamore following another vehicle and had blocked them from driving through an intersection. Whittamore was seen out of his vehicle yelling at the individual in their car.
Deputies observed Whittamore driving away from the area at a high rate of speed without his seatbelt on. According to witnesses, Whittamore followed the other driver and attempted to hit them head on in their vehicle with his. Whittamore then fled at the threat of having the police called.
Whittamore said he was following the car but that he didn't try to hit them. He said he knew why he was going to jail and that he should have just gone home, the citation noted.
Whittamore was booked into the MCDC, where he remained Friday afternoon. He is charged with first-degree wanton endangerment and failure to wear a seatbelt.
• • •
Anthony Greathouse, Jr., 33, of Lexington, was arrested by Madison County Sheriff's Deputies after they observed him speeding onto the interstate early Friday morning.
Deputies observed Greathouse speeding and switching lanes abruptly. They activated their emergency equipment, which Greathouse ignored, continuing his travel down Interstate 75 in the right lane, according to his citation.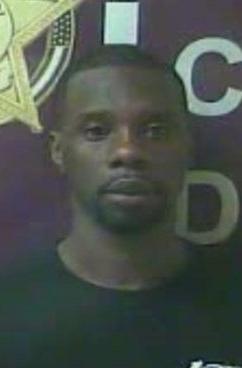 Greathouse flicked his cigarette out the window before getting into the emergency lane and after a few minutes, eventually stopped, the citation continued.
While speaking with Greathouse, who said he was just headed home, they could smell the odor of alcohol and he had slurred speech and glassy eyes. After a failed sobriety test, Greathouse was arrested and a search of his vehicle produced an open alcohol container, the citation stated.
While being transported, Greathouse became irate at his handcuffs, which were checked twice. Greathouse threatened to assault the deputy several times and continued to be belligerent and irate, the citation continued.
Greathouse was booked into the MCDC where he remained Friday afternoon, according to online jail records. He is charged with reckless driving, third-degree terroristic threatening, operating a motor vehicle while under the influence of alcohol/drugs and possession of an open alcohol container in a motor vehicle.
The Register collects and publishes police reports as a public service to its readers. The reports often contain allegations against individuals and do not mean the individuals actually committed a crime. All people named in connection with a crime are presumed innocent until proven guilty in a court of law.