Richmond police arrested a man Tuesday morning on multiple warrants that charge him with two counts of theft by unlawful taking (auto, more than $500, but less than $10,000), second-degree wanton endangerment (police officer), operating on a suspended or revoked license and more.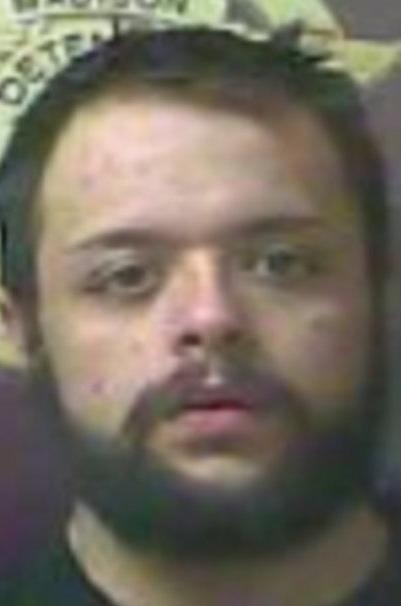 According to one of the warrants, on March 12, Hogan Rose, 22, Whitlock Road, Richmond, recklessly sped by an officer while the officer was standing by his police cruiser, nearly striking the officer.
The officer got into his police vehicle and followed Rose, finding the vehicle parked in a driveway, the warrant states. However, the officer was called to another incident before he was dispatched back to the same vehicle regarding a call about the vehicle, which was abandoned, being suspicious.
The license plate on the vehicle, which was parked on Edwards Avenue, was reported as stolen, according to the warrant. Police then used the homeowner's security camera footage to identify Rose, and officers learned his license was suspended.
According to another warrant, on Dec. 18, Rose was staying at a residence with two other people. When one of the other people woke up on Dec. 19, their vehicle and Rose were both gone from the residence.
Also on that day, another officer had pulled over the missing vehicle, and Rose was driving it, the warrant states. However, at that point, the vehicle hadn't been reported as stolen yet. The victim then called Rose, who said he'd meet the victim at the residence, but never showed up.
The victim told police they hadn't given Rose permission to use the vehicle, the warrant states.
Rose was arrested on North Third Street and was taken to the Madison County Detention Center, where he remained Tuesday afternoon, according to online jail records. He was also arrested on two warrants for failure to appear.
Also arrested with Rose was Aaron Walters, 62, Turpin Drive, Richmond, who was walking with Rose when officers arrested him, a second citation states. Officers noticed Walters pull yellow capsules from his pocket and drop them on the ground.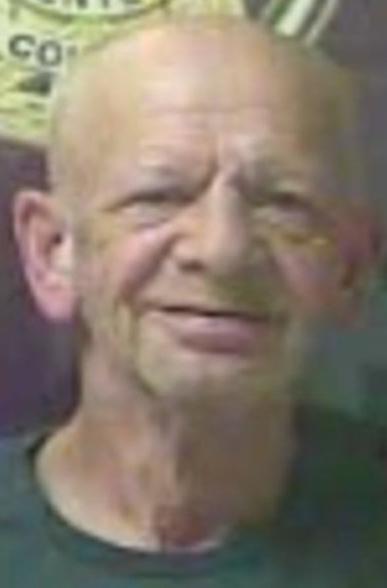 The pills were identified as gabapentin, and Walters was also taken to the MCDC, where he remained Tuesday afternoon, according to online jail records. He was charged with third-degree controlled substance possession (drug unspecified) and tampering with physical evidence.
• • •
Lexington police arrested Duncan Baggett, 21, Lexington, on a Madison County warrant Saturday night that charges him with fourth-degree assault (domestic violence), three counts of third-degree terroristic threatening and third-degree criminal mischief.
According to the warrant, on Nov. 13, 2016, Baggett bit another person's right hand multiple times, leaving bite marks and swelling. Baggett also kicked a woman who was five-months pregnant and tried to kick her in her stomach. He told her he was going to kill her and the baby.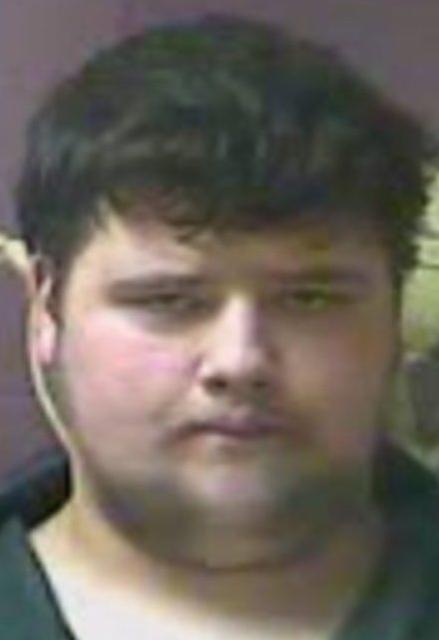 Baggett then kicked another person and said multiple times that he was going to kill everyone, including a 13-year-old, the warrant states. During the incident, Baggett caused damage to items within the residence, causing holes in a wall and a door.
Baggett was arrested in Lexington and was booked into the MCDC Monday afternoon, according to online jail records. He remained there Tuesday afternoon.
• • •
Richmond police arrested Daniel Scroggins, 49, Benson Drive, Richmond, for third offense operating a motor vehicle while under the influence of alcohol/drugs/etc., six counts of possession of an open alcoholic beverage container in a motor vehicle, second-degree promoting contraband and second offense driving with a DUI suspended license Monday afternoon after officers were called to the UPS Store, where it was reported he drove to, caused a disturbance and then went back out to his truck.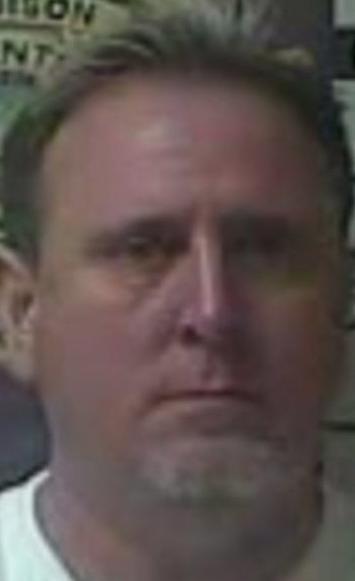 When officers arrived, the saw three 3-ounce near-empty bottles of Fireball in the passenger seat of the truck, according to a citation. Officers told Scroggins to take the keys out of the ignition, and he said he was driven there by someone else. However, he was sitting in the driver's seat.
Scroggins said he got into the truck for air conditioning, but the windows were wide open, the citation states. Officers told Scroggins to exit the vehicle, and he had bloodshot eyes and slurred speech, in addition to being unsteady. He also smelled of alcohol. Scroggins said he was drunk, but could still drive and added that he wouldn't drive.
Scroggins said he had three shots and some beer, the citation states. He refused to take a field-sobriety test, and officers arrested him and detained him while they searched the vehicle.
Officers found two 1.5-ounce empty Fireball containers and one empty pint, the citation states. There was also an unopened fifth.
Scroggins was taken to the MCDC, where officers asked him if he had anything in his mouth, and he said he had chewing tobacco, the citation states. Officers told him to spit it out, and when he did, it seemed he didn't spit all of it out.
Once at the jail, Scroggins said he was the best man in the world, got a DUI in the past because he is a veteran with PTSD and that he was out of medicine, according to the citation. Scroggins also said he decided to self-medicate with alcohol.
In addition, a lieutenant jailer noticed Scroggins still had chewing tobacco in his mouth, the citation states.
He was released from jail Tuesday afternoon, according to online jail records.
• • •
Berea police arrested Sara Whyatt, 44, Louisville, Sunday afternoon after Berea College public safety informed officers she was causing a scene during graduation.
Public safety removed Whyatt from the Seabury Center, and officers began to talk with her, according to a citation. Whyatt became very loud and irate, refused to give police identification and began to walk away, saying she was leaving.
As she was walking away, Whyatt screamed expletives in front of multiple civilians, officers, public safety officers and fire department personnel, the citation states.
Officers arrested Whyatt for second-degree disorderly conduct and was taken to the MCDC. She was released later on Sunday, according to online jail records.
The Register collects and publishes police reports as a public service to its readers. The reports often contain allegations against individuals and do not mean the individuals actually committed a crime. All people named in connection with a crime are presumed innocent until proven guilty in a court of law.