Richmond police arrested a man Wednesday for allegedly beating a 1-year-old child after officers were called to a hospital where the child was being treated for significant bruising that covered the entire left side of their face and their head.
Officers originally responded to Baptist Health Richmond Hospital on Nov. 17, according to a citation.
"The bruising was determined to be a deliberate act of abuse and was not caused by an accident -- most likely a slap due to bruising being located in the ear and conforming with the contour of the face," the citation states. Doctors called it a serious physical injury.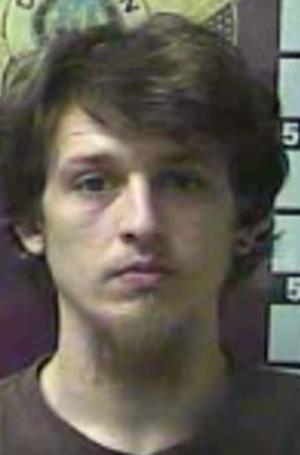 Police learned from photographic evidence that there was a specific time frame on Nov. 6 in which the child was hurt, the citation states. During that time frame, Timothy Winkler, 26, Laurel Street, Richmond, was responsible for the child.
Winkler originally told police that the victim had fallen into a door frame, which doctors ruled out as an explanation for the child's significant injuries, according to the citation.
On Wednesday, officers interviewed Winkler, who "exhibited deceptive behavior throughout the interview," the citation states. He later admitted to hitting the child, saying he has multiple-personality disorder, and one of his other personalities may have taken over. Winkler said sometimes he blacks-out out of rage and needs to see anger management.
Police asked Winkler if he hit the child and if he regrets hurting the child, and Winkler said he did, according to the citation.
"He said he's been carrying this around with him, it feels good to get it off his chest and it's been tearing him up inside to the point he can't sleep or eat," the citation states. "He said if he could talk to (the victim), he would apologize for hitting (them)."
Winkler was taken to the Madison County Detention Center and was charged with first-degree criminal abuse (child 12 or younger). He remained in jail Thursday afternoon, according to online jail records.
• • •
Berea police arrested Lincoln Rose, 18, Shortline Pike, Berea, Wednesday afternoon for third-degree unlawful transaction with a minor, tampering with physical evidence and trafficking within 1,000 feet of a school (THC) after he allegedly provided a Madison Southern High School student a vape pen.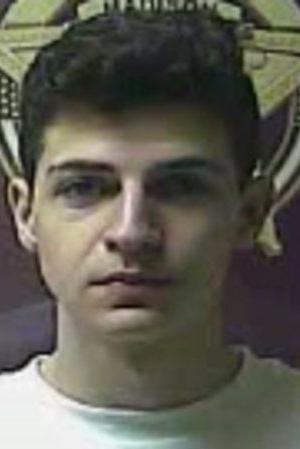 According to a citation, Rose knew the pen contained a liquid that was 80-85 percent THC, and he gave the pen to a juvenile student. The juvenile then became unconscious.
Rose then handed the vape pen to another student who was passing the door of the school's bathroom, where the incident occurred, the citation states, because he was scared of being caught.
The victim was taken to a Berea Hospital, the citation states, and Rose was taken to the MCDC. He was released from jail Thursday afternoon, according to online jail records.
• • •
Richmond police arrested Amanda Taulbee, 33, Campton, Ky., on an Estill County indictment warrant that charges her with first-degree controlled substance possession (methamphetamine), carrying a concealed weapon and buying/possessing drug paraphernalia.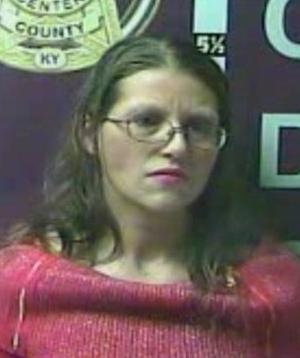 Taulbee was arrested at a business on Eastern Bypass and was taken to the MCDC, according to a citation.
While she was at the jail, deputy jailers searched Taulbee and found a clear crystalline substance in a brown piece of paper and more of the crystalline substance in a torn lottery ticket inside her underwear. She was also found to have two syringes, one of which contained a brown liquid substance.
Both of the crystalline substances field-tested positive as methamphetamine, according to the citation.
Taulbee remained in jail Thursday afternoon, according to online jail records.
• • •
Kentucky State Police arrested Anthony Bartley, 35, address unknown, for failure to comply with sex offender registration (second or greater offense) Thursday morning after troopers responded to a trespassing complaint on Old Highway 52.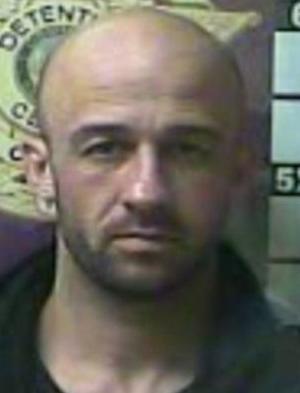 Troopers made contact with Bartley and learned he was being non-compliant with the sex offender registry, according to the citation. His sex offender registry paperwork listed his address as being on Porter Drive.
Bartley said that his paperwork was correct, but his address on his ID card was not updated, according to the citation. Troopers spoke with the homeowner of the address listed on the sex offender registry, who said she knew Bartley, and he's stayed at that address in the past, but she hadn't seen him in about two weeks.
Bartley said he stayed at the Porter Drive address about three or four days a week, and when he's not there, he stays with friends, the citation states.
Bartley was arrested and taken to the MCDC, where he remained Thursday afternoon, according to online jail records.
The Register collects and publishes police reports as a public service to its readers. The reports often contain allegations against individuals and do not mean the individuals actually committed a crime. All people named in connection with a crime are presumed innocent until proven guilty in a court of law.