Judge Stephen A. Hayden, who was substituting for Judge Jean C. Logue of Circuit Court, Division II, sentenced a man on Feb. 6 to seven years total on five charges, and five other charges were dismissed.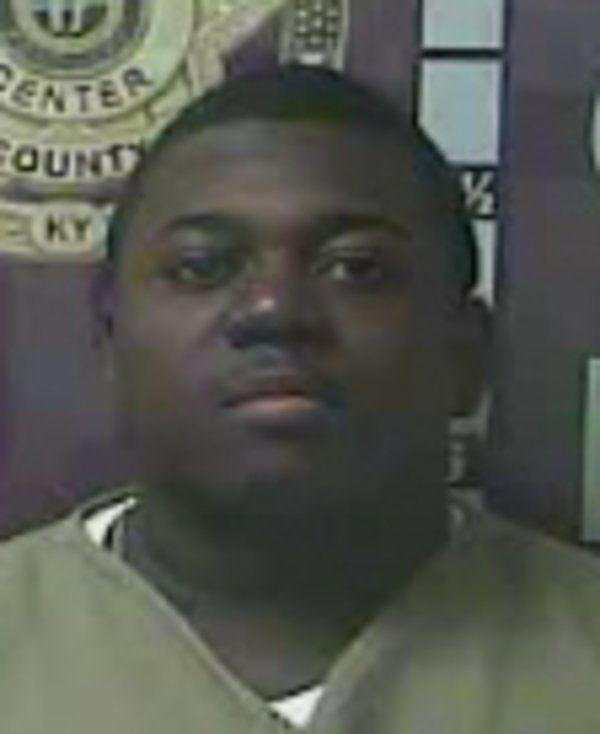 Tovon McFarland, 23, Lexington, was sentenced to five years for receiving stolen property (less than $10,000), two years for first-degree fleeing or evading police (motor vehicle) to be served consecutively, one year for first-degree wanton endangerment (police officer) to be served concurrently, 12 months for second-degree fleeing or evading police (on foot) and one years for first-degree criminal mischief to be served concurrently.
McFarland was arrested by Kentucky State Police in October after troopers tried to pull him over for not wearing his seat belt on North Third Street.
When troopers activated emergency equipment behind McFarland, they saw him put on his seat belt and accelerate, according to a citation. McFarland, who had a passenger in the vehicle, also passed the car in front of him by going into oncoming traffic in a no-passing zone.
McFarland continued onto North Wilderness Trail, where he went over an embankment and into a residential yard, the citation states. He regained control of the vehicle, went back onto the road and continued toward the bypass, according to the citation. He ignored a red light and continued west on the bypass.
While driving on the bypass, McFarland's front tire blew, but he continued driving, the citation states. He then turned onto McCord Lane, went to the end and wrecked the vehicle. McFarland exited the vehicle and then fled on foot.
Troopers told him to stop multiple times, but McFarland kept running, according to the citation. Troopers were able to eventually apprehend him and learned the vehicle had been reported as stolen out of Lexington. McFarland refused to talk with police, but told police he would take all responsibility because the passenger had nothing to do with anything.
The following charges were dismissed: third-degree criminal mischief, disregarding a traffic control light, reckless driving, failure to wear seat belts and second-degree persistent felony offender.
• • •
Hayden dismissed cases in which the following were facing criminal charges: Shayla Kirby, 27, unknown address, and Gail Farra, 39, McKee.
Reach Sara Kuhl at 624-6626; follow her on Twitter @saraekuhl.