Somerset's own JJ Maguire is a classically-trained musician who had a run decades ago as the drummer for the chart-topping band, The Gentrys.
But perhaps, he was destined to become professional wrestling's music man.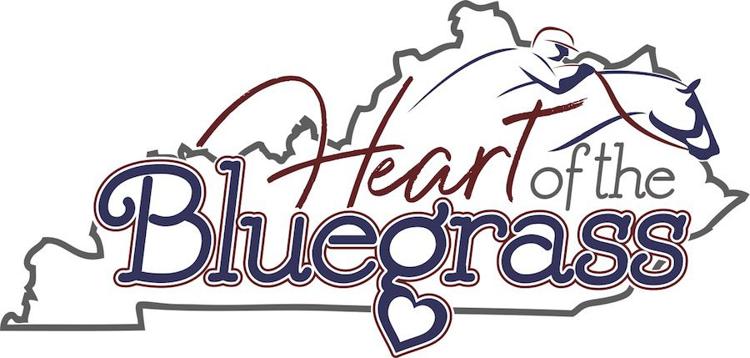 You see, in the 1920s, the wrestling world was set on its ear by a guy named Ed "The Strangler" Lewis, who is remembered as the grandfather of the current style of "sports-entertainment." Well, at a show at Lexington's opera house, Lewis was making his way to the ring — chomping angrily on gum as was his custom — when an admiring fan slapped Lewis on the back unexpectedly.
Lewis swallowed his gum and it became lodged in his throat. The Strangler was suddenly strangling — literally — on his wad of gum. All of a sudden, the biggest star in wrestling history was dying on the floor of the Lexington Opera House.
When a call went out for a physician to help, it was Dr. John D. Maguire — sitting close to ringside with his son — who answered. Dr. Maguire worked on Lewis, got the gum dislodged and saved his life. JJ's granddad saved the day.
Lewis would go on to help form Capitol Sports a couple decades later. In 1963, that company would become Vince McMahon Sr.'s World Wide Wrestling Federation. And when Vince McMahon Jr. brought wrestling back to mainstream America in the 80s with the WWF, JJ Maguire would be at the forefront, lending his musical expertise.
"You have to wonder what course professional wrestling would have taken had Ed Lewis not made it out of Lexington," Maguire said. "Thanks to granddad, he did. I think he would get a kick out of the fact that I got involved in the wrestling business. He loved wrestling."
The Somerset native — along with his partner, the world-famous manager "Mouth of the South" Jimmy Hart — wrote over 100 themes for superstars from the World Wrestling Federation in its heyday. Just try to get Shawn Michaels' "Sexy Boy" out of your head after seeing him enter the ring — can't do it.
"I've had a lot of fun," Maguire said earlier this week. "I really thought my 15 minutes of fame was over. Then my son, Marshall, came home one day and said the kids at school wanted to know if I was the JJ Maguire who wrote the wrestling music. I could not believe it."
Maguire and writer John Cosper recently penned a book that chronicles JJ's incredible life — from his days in local rock bands in the Somerset area, to working with folks like Bob Hope and Farrah Fawcett in Hollywood and then his shift into the zany world of the WWF (now WWE), where his theme songs can still be heard as new fans delve into the WWE Network archives to discover the likes of Hulk Hogan, Bret Hart and Demolition.
The book, "My Life in Heaven Town", can be found on Amazon.
So why is a musician whose mark was made in the WWE working for a small independent promotion?
"You know, I really thought I'd go to the KZN show and see a bunch of hillbillies running around in cut-off shorts," Maguire said with a grin. "But I'm telling you, that's not the case. These guys have a world of talent. Some of them you will likely be seeing on national TV in the future."
Indeed, it should be pointed out that wrestling mega-stars such as Seth Rollins, CM Punk, Daniel Bryan and Kenny Omega all started in small independent promotions.
And Maguire is thrilled to be a part of the indie scene.
"When I had the opportunity to get involved in wrestling again, I asked my kids (Marshall, 16, and Ava, 14) what they thought," JJ said. "Marshall said, 'hey, it's better than withering away.' He had a point."
And Maguire is having a ball with the Kentucky promotion. His renewed energy culminated with the book.
"I really wanted to leave these stories for my kids," Maguire said. "I'm like everyone else. I got older, got married, had kids. I wanted them to know what I did and how I accomplished it.
"People ask what does 'Heaven Town' mean," Maguire added. "Well, Somerset is like a slice of heaven. I loved growing up here. And Hollywood is the City of Angels. And then working with Jimmy and Hulk Hogan making music for WWE and WCW was like a dream come true, too. I've just been blessed."
JJ was living the dream in Los Angeles in the early 80s, working for Glen Glenn Sound Studio. It was there he got to work with and meet a number of heavy hitters in the entertainment industry, including Hope, Fawcett, Prince, Gene Simmons and Kirstie Alley, to name a few.
But Jimmy Hart soon called Maguire with an offer to collaborate on wrestling music. Together they wrote music for such stars as Hogan, Michaels, Hart, The Road Warriors, Honky Tonk Man and many others.
"Doing the music for WWE was never about fame or money for me and Jimmy," Maguire said. "We didn't make it about us. We made it about the characters we were writing for."
Maguire and Hart will reunite on Oct. 5 in Fort Wayne, Indiana, for the Wrestling Heroes and Legends event. Fans can come and see such former stars as Sting, Lex Luger, Demolition and Tully Blanchard.
"It's going to be a lot of fun," Maguire said."I can't wait to see those guys."
Maguire also revealed that he, Hart and Hogan have begun work on a new rock-n-wrestling show.
"I don't know exactly what will happen with it, but we're excited about the concept," Maguire said. "This, and the work I'm going with KZN, brings things full circle for me. I've had several dreams come true in my lifetime. I'm very fortunate."