CORBIN — Area foodies and festival goers know Nathan Stepek for his food truck flare and his signature and namesake handlebar mustache, but his closest friends and family know there is much more to the man behind the mustache grilling inside the truck.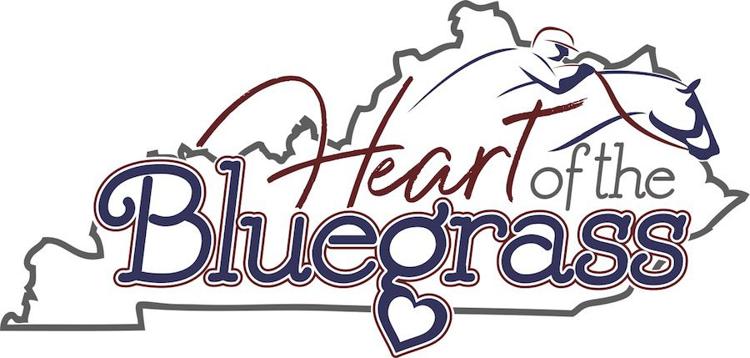 Handlebar Nate's Gourmet Grill and Catering is a professional full time mobile kitchen/food truck with state-wide operating permits and a rotating menu.
Wanting a way to use their art and talents to work together and provide for their family, husband and wife duo Nathan and Rachel Stepek teamed up and took a leap of faith into the food truck business.
Before the food truck business and immediately after 9/11, Nathan felt called to join the Army, just after finishing culinary school.
He was part of the 3rd Infantry Division, and was one of the first in Iraq. He served two deployments in front line combat. Nathan is a U.S. Army Designated Marksman. He has been awarded several medals and various awards but doesn't say much about them.
He met former President George W. Bush during his service, and won first place culinary awards on the national level.
Nathan, originally from Florida, received a culinary degree in Lakeland and met Rachel, who is from London, Kentucky, after he followed his parents and moved to Corbin.
Rachel studied studio art in college and has experience in photography and journalism.
With Nathan's culinary background and Rachel's flare for the arts, the pair started Handlebar Nate's in March 2018 and launched it on Main Street in Corbin at the beginning of April 2018. The duo along with their three children started the business from scratch.
While in the military and winning those culinary arts competitions, his other talents sent him to Iraq.
The combination of his two talents earned Nathan to be known as the "offspring of Rambo and Martha Stewart" among his friends.
Currently, Nathan is less Rambo and more Martha.
Nathan loves to cook and Rachel loves the arts and together they are doing what they call "street culinary arts," taking a heavy emphasis on the art behind the food, doing as much as they can from scratch with Handlebar Nate's.
The food truck business, however, has been a struggle for Nathan and Rachel in the Tri-County. The biggest struggle in owning a small business, according to the Stepeks, is finding the right niche in which they can grow and succeed.
"Food trucks like this are a relatively new concept in this area, and we have had to carve out our own way. That's one of the reasons we picked up festivals, because the business wasn't making it on call centers and factories and things of that nature. There's not enough money in it around here."
But Rachel said they really enjoy the community events they've been a part of in both Williamsburg and London.
"We love to support the arts whenever we can, especially in our own communities." she said.
With fresh never frozen, grilled never fried, their food truck takes a unique and healthy approach. With Nathan's understanding of food science and his highly trained palette, he is able to combine ingredients to create subtle, delicious and thought-provoking dishes.
When the Times-Tribune asked Nathan and Rachel if a brick and mortar restaurant was in their future or if they were content with the food truck, Nathan said he just cooks the food and referred the question to Rachel.
Understanding that brick and mortar is often the end goal, the Stepeks are content with their food truck.
"We've come to love these festivals so much and being part of them has been transformational for us," said Rachel.
• • •
While serving in the military, Nathan was hit with a mortar strike and suffered a traumatic brain injury. For a long time he struggled socially and especially in large crowds.
Now a disabled veteran and living with PTSD, Nathan feels safe working in the confines of the food truck.
"It gives us purpose, community, and the ability to fit in and share our passion for food and art with other people while also supporting other things we love," Rachel added.
The Stepeks go to dozens of festivals, even yoga festivals. Their family camps out and gets to know the festival goers. Their children sell popsicles and sometimes make more of a profit than mom and dad. This year, the children bought their backpacks with the money they earned from their popsicle sales.
While the Stepeks realize they must get their side of the business where it needs to be, their long term goals are pretty generous.
"We want to help disenfranchised people such as disabled veterans, ex-addicts and people who really do want to work and need a leg up," Nathan said. "We want to bring other grills in for veterans to work on, teach them a skill, give them a percentage of the profit and offer them advice."
Their long term goal is to empower artists, particularly those with unique barriers to 9-5 style employment.
"In order to get there, we plan to continue evolving and maturing our brand as a gourmet festival food truck," said Rachel.
Festival season for Handlebar Nate's Gourmet Grill and Catering runs April to October. However, this fall and winter Nathan and Rachel are considering having their food truck a static location on Friday nights and possibly Saturdays so their customers can know where to expect them.
And if you were wondering about the name: "We wanted a name that expressed our quirky, funny, and slightly sophisticated style. The name was chosen, the mustache was grown, and here we are," said Rachel.