Kentucky can lay claim -- at least in part -- to one of the great African-American artistic pioneers of the 20th century.
Todd Duncan was one of the first black performers to sing with a major opera company, performing in "Pagliacci" with the New York City Opera in 1945, and debuted the iconic lead male role in George Gershwin's "Porgy and Bess" 10 years earlier.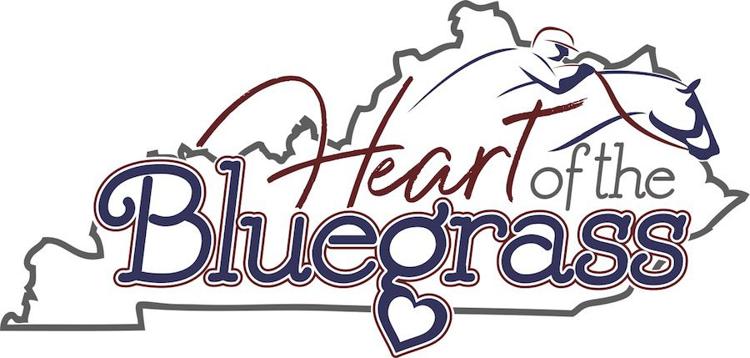 Duncan was born in Danville on Feb. 12, 1903 to John and Nettie (or Lettie) Cooper Duncan. When he was young, however, the future singer's mother brought him to Somerset, where her father, Owsley Cooper, lived.
Owsley Cooper was a brick mason and railroad shop worker, as well as a local choir director. Todd's grandfather and mother would be his two earliest musical influences.
The Duncans reportedly lived at 102 East Oak Street. Duncan would attend the historic Davis Chapel AME Church and the Dunbar School, which at the time was the place in Somerset where African American students received an education, in the days of segregation. Duncan sang in his church choir, even at a young age. However, after completing elementary school, the 13-year-old Duncan was forced to leave Somerset and move to Louisville, as there was no high school in Somerset for African-Americans.
In 1921, Duncan graduated from the high school at Simmons University in Louisville. By 1925 he had earned a Bachelor's Degree from Butler University in Indianapolis, and achieved his MA at Columbia University Teacher College a few years later and obtained his Doctorate from Howard University.
One of his most significant contributions to music was developing a system of teaching operatic singing known as the "Duncan Method." His teaching had long-lasting effects that linger to this day, as Duncan felt it vitally important to pass on his knowledge and gifts to future generations.
In the 1955 movie "Unchained," Duncan introduced the song "Unchained Melody" for the first time -- the song which became a hit by the Righteous Brothers and earned Duncan an Academy Award nomination.
"What an amazing record of achievement," said Natalie Gibson, who worked with David Cazalet, formerly of Somerset Community College, to nominate Duncan for the Kentucky Civil Rights Hall of Fame and Kentucky Music Hall of Fame several years ago. "Imagine a black man with such vast vocal talent and strength of character that he could accomplish all these things in spite of the strict Jim Crow (segregation) Laws of pre-World War II America. He did these things when Martin Luther King, Jr. was still a baby. I think the people of Somerset and Danville are glad that Kentucky is finally recognizing Duncan's greatness."
In 1930, he received a master's degree from Columbia University Teacher's College. The following year, he became a professor of voice at Howard University in Washington, D.C. He later obtained a doctorate from the same university.
Duncan was highly dedicated to his teaching. He sat in on hundreds of vocal surgeries so he could completely understand the physical workings of the voice, and the methods he taught his students were easily recognizable, becoming known as the "Duncan Technique."
In the early 1930s, Duncan began performing with the Aeolian Opera, a black company in New York. His first appearance was in 1934 -- in Mascagni's "Cavalleria Rusticana."
In 1935, Duncan was asked to audition for the male lead role in George Gershwin's opera, "Porgy and Bess." Unforgettable songs like "Summertime" and "It Ain't Necessarily So" came from "Porgy and Bess" and became part of the collection of great American musical standards.
Gershwin had sat through 100 baritone auditions and was not thrilled by any of them. A New York Times music critic suggested that he contact Duncan. Gershwin heard less than one minute of Duncan's recital of a Giuseppe Sarti aria before interrupting him to offer him the part of Porgy.
The show opened on Broadway on Oct. 10, 1935.
Duncan went on to play in 124 original productions of "Porgy and Bess." He also starred in the 1937 and 1942 revivals.
Other stage credits included Vernon Duke's "Cabin in the Sky" and Kurt Weill's "Lost in the Stars," and he had roles in the movies "Syncopation" in 1942 and "Unchained" in 1955.
Duncan later made appearances as a concert singer in 56 countries, giving more than 2,000 performances.
He retired from teaching at Howard University in 1945, but continued to teach privately in his home's basement studio until his death.
Duncan died of a heart ailment on Feb. 28, 1998 at his home in Washington, D.C. He was 95. One report says a student was in Duncan's basement waiting for a lesson when Duncan passed away upstairs.
Shortly after his death, Duncan was inducted into the Washington Area Music Association's Hall of Fame in recognition of his accomplishments as a distinctive operatic voice and a mentor to young singers. During his lifetime, he received many other recognitions, including a Haitian medal of honor, an award from the National Association for the Advancement of Colored People (NAACP), a Donaldson Award, a New York Drama Critics' Award for "Lost in the Stars", a George Peabody Medal from the Peabody Conservatory of Music of Johns Hopkins University and honorary doctorates from several universities.
One of the greatest performers ever on the American operatic stage -- and he developed his voice right here in Kentucky.
The American dream for one of our own African-Americans.
EDITOR'S NOTE: This is part of a weekly series highlighting unique people, places and events around the Bluegrass. We hope you enjoy.