RUSH -- Growing good food for their family.
This is what got Joe and Janell Blair committed to farming for a living. Today. in Rush, Ky., on a gorgeous, bountiful garden-like landscape, the couple is living out their dream in the form of Eden's Harvest.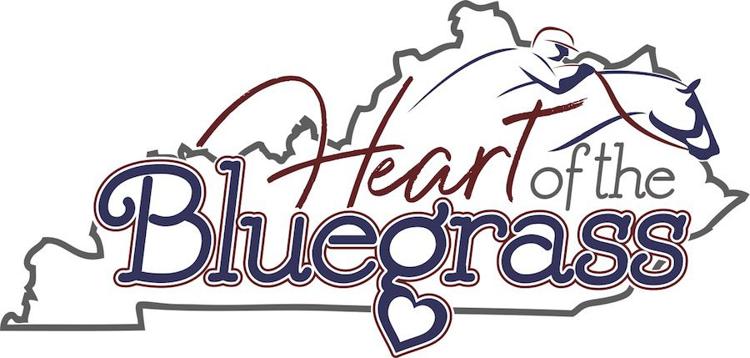 "I like the fact we are feeding people -- food we feed our own family," Joe Blair said. "We know how good it is for everyone."
The biggest part of the business is pastured poultry. This includes chicken, turkey and duck. The couple partners with Janell's parents, David and Jan Horn, on beef cattle. Produce-wise the endeavor is always evolving.
"We started with tomatoes, corn, beans, what everyone sells," Joe Blair said. "We've since gotten more into cantaloupe and watermelon because that's the produce you don't see a lot around here anymore. Our big thing now is we are getting into salad greens, trying to focus where we can grow greens year-round. Micro-greens, lettuce, sprouts. All of those extremely nutrient-dense foods...that is where the produce is going."
Eden's Harvest is just one farm tilling new ground in the landscape of American agriculture via the push for more locally-grown meats, fruits and vegetables. Many consumers increasingly want their food locally grown in processes that use little or no pesticides and using non-GMO. There is a growing segment of customers who want to buy their food from farms down the road, knowing the farmer personally, and seeing just how their food is produced.
"As far as the poultry and beef cattle we aren't a feed lot," Joe Blair said. "We don't want to be that type of farm. Our chickens are moved daily. Their coops are. Our cattle are moved at least once a month sometimes two or three times a month depending on how they are grazing. We've always said we know our product is better because it is always grown here...we do birth to butcher."
Janell Blair said natural, local foods are increasingly popular. The foods are sold at both the Boyd Farmers Markets at King's Daughters and Kyova Mall. Many customers now come directly to the farm and purchase directly from the Blairs.
"Our King's Daughters market has doubled since last year," Janell said. "And, Kyova is actually our largest market."
"The chicken you get in the store has plumping solution added to it," Janell said. "You have to educate people because it really is a different product...it's all about what you feed your animals, what they are exposed to, what they are around. That's why we do certified non-GMO grains here. The corn takes more time to cultivate it but it is non-GMO."
Joe Blair said "where else can you go now where you can see your food grown, produced, packaged?"
Of course farming is not easy. There are many long days for the couple with six kids. Joe is usually up before sunrise and not done until well after dark. The biggest challenges this year are the weather -- excessive rains early on this past season -- along with predators such as raccoons and black vultures.
"The black vultures are on a protected species list so we are not able to do anything with them," Joe said.
There are many ups and downs when it comes to demand. The workload is never ending. Vacations to the beach are a rarely realized dream because the needs of the farm always come first. From a business standpoint the couple has a cash only pay as you go rule -- no huge bank loans for the latest equipment or pickup.
"Just dealing with the equipment (is a huge challenge," Joe Blair said. "Just last week we blew a turbo out of the tractor. I spent six hours getting it back in so we could get it running and back into the field."
Still, it is all worth it for the couple because of their commitment to fresh, local food and their commitment to family."I get to be around the kids a lot," Joe Blair said. "I eat most of my meals with the family."