When you first see Lisa Senetar's work, one question probably comes to mind: "Is that really from an insect?" The answer is yes.
Senetar is an artist and scientist who uses wings from dead insects from the local community to create beautiful, one-of-a-kind jewelry. While her passion has now become her full time job, jewelry wasn't always the plan.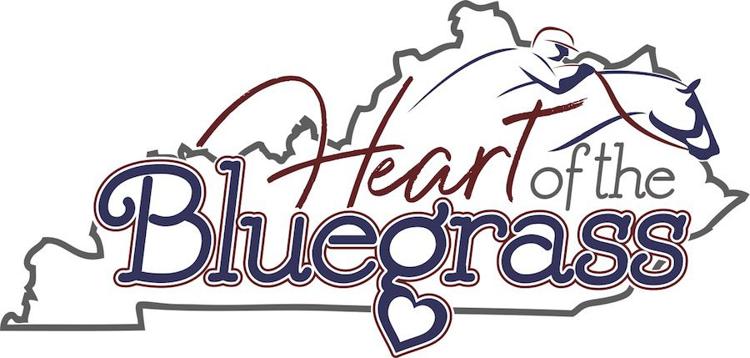 As a kid, Senetar was musically inclined, but never thought she would be a visual artist. Her original plan was to become a doctor. Studying biology and chemistry in college, she was accepted for a research internship with the University of Miami in Ohio the summer before her junior year, allowing her to work in a lab for the first time. This practical application of science sparked her interest and she was hooked. Everyone working toward a common goal appealed to her. Senetar was able to contribute to a publication while working in a lab at the University of Kentucky the summer before her senior year, leading her to go back to UK for graduate school.
Senetar began making jewelry during her graduate studies, starting with wood beads. Her jewelry making began from a need to relax and unwind. This need for relaxation led to the craft store and her first bracelet made of cord and wooden beads.
"As a student, I've always loved to learn, so that was whole new thing for me to feed my obsession," she said.
A self-taught artist, Senetar used tutorials and magazines to expand her knowledge. The Madison Bead Society became an important of Senetar's growth as an artist.
Senetar has worked on multiple different types of jewelry and art, including chainmail, wire work and bead weaving. She found herself being drawn back to natural art and found objects that could be repurposed. Seeing another artist working on pressed flower artwork inspired her to explore similar art. This led her to question whether she could produce similar work with insects.
Senetar continued her hobby of jewelry-making while she was pursuing her career in science, moving to Madison, Wisconsin to take a postdoctoral position at the University of Wisconsin-Madison. She was incredibly successful in her science career, even being awarded a prestigious Kirschstein Fellowship. Even with all of that success, she felt like something was missing.
"If anyone had ever told me you're going to get this and then you're going to turn it down, I would have laughed in their face twice," she said. "Once for saying I was going to get it and the second for saying no."
Senetar and her husband decided that something had to change. She did not feel fulfilled and knew that she needed to do something. Senetar and her husband decided to move back to Kentucky after two years of pursuing her postdoctoral work. This move acted as the catalyst for a major change, allowing her to hit the reset button and focus on her art and jewelry. Even as she was going to local shows and festivals, she was still involved in the science world.
She worked with the Booth Scholars Program at Pikeville College, an adjunct position at Pikeville College, and worked at Berea College, not wanting to lose ties with the scientific community completely. Even during this time, she kept being pulled towards jewelry. What gave her the final push towards pursuing was being approached by KET to be a featured artist on Kentucky Life.
She felt that this interview was a final push from the universe to pursue her jewelry making and her business full time. The interview occurred in October, the end of the season for looking for bugs for her work.
During the interview, they went on a "bug walk," where Senetar searched for insects for her jewelry. Given the time of the year, the chance that she was going to find insects was low, but the walk was successful.
"I couldn't have gotten a better collection of expired insects that day if I had gone out and planted them all myself," she said. "It was too perfect. This was another sign."
The year that Senetar fully dove into using insects and insect wings in her jewelry was the year of the periodical cicadas, leading to an abundance of dead cicadas for her to collect. While she used to get strange looks while gathering bugs, she says they have subsided somewhat. She took these wings back to her home and started to work with them, trying to figure out processes that worked to allow her to mount and seal wings under resin. That December, she took some wing jewelry to a show. Eight of the 12 pieces sold.
With this proof of concept, she then attempted the same process with butterflies, eventually figuring out the process that worked well for butterfly wings, then moths, and then grasshoppers. Senetar even raises monarch butterflies, converting just under two acres of her property into wildflowers and milkweed. Her home has been designated as a Certified Monarch Waystation. Conservation efforts are incredibly important to her, both as a scientist and an artist. Without bugs and the environment, she is unable to continue following her passion.
Senetar is excited to be a part of the storefront on N Broadway in Berea with John Leeds of Leeds Jewelry. She had a small storefront on Chestnut Street for several years, which operated as a display studio in the front and a work studio in the back. This new space allows her to have a stable storefront that customers and supporters can visit to see her work. She praises Leeds, complimenting his work with natural materials.
Leeds operates a storefront on Main Street in Richmond, working mainly with stones and rocks from Kentucky, specializing in Kentucky agate. She jumped at the opportunity to collaborate on a storefront, knowing that their personal and artistic visions would align.
To those that are considering making a change in their life to follow their passions, Senetar expresses the importance of having a support system and community. She says that without support from her family and husband, especially emotional support, she would not be able to follow her passion full time.
"People who can look at themselves in the mirror and realize they need to have a change in their life and then have the courage and the audacity and the strength to do that? When you're guided by that kind of emotion, I don't think you can make a wrong turn," she said.
You can find Lisa Senetar at her shop and studio in conjunction with John Leeds at 139 N Broadway in Berea. The shop is open 11 a.m. to 6 p.m. Saturday through Wednesday and 11 a.m. to 8 p.m. Thursday and Friday. Her website is www.phbead.com.
Tyler Stone can be reached by email at tylerscottstone@gmail.com