The scent of white oak -- steamed and charred -- lingers off KY 3434. Logs stack atop one another, waiting to be sawed into staves and begin their lives as barrels for whiskey and wine.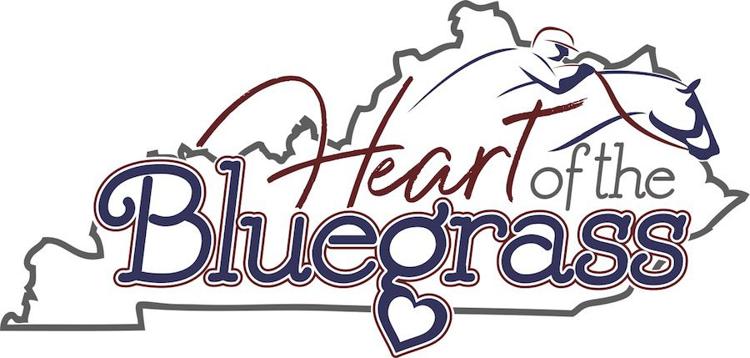 In 1959, C.B. Robinson founded Robinson Stave, an East Bernstadt company that produces and ships out barrels to distilleries in Kentucky and Tennessee. It started as just Robinson and his family sawing staves, housing about ten employees. Today, around 300 people work for the facility.
"C.B. was workin' at the coal mines before starting the company," said Terry Nantz, Robinson's son-in-law and manager of the Robinson Stave cooperage shop. "I think he just saw a mill and started running it. He saw a chance to make money back then, and money was hard to make."
As manager of the cooperage, Nantz oversees around 75 people as they put whiskey barrels together. While the cooperage department of Robinson Stave has existed since 1993, the business spent its time before then only producing staves -- planks of wood used to form barrels. The company would sell these staves off to cooperages. However, this created an issue where competing stave companies would squash barrel demands by doubling as cooperages.
"There were other staves that made whiskey barrels and you'd get cut off six months to a year from wood. That's the whole idea of our barrel shop is you need wood to make barrels. That's the hardest part -- for months you couldn't sell any wood, so you had to do something else," Nantz explained.
In 1993, Robinson Stave built its first cooperage, enabling the business to produce both staves and barrels, selling those barrels off directly to distilleries. Buffalo Trace, a whiskey distillery in Frankfort, serves as one of the cooperage's primary customers. While Buffalo Trace produces the whiskey, its texture and color is thanks the Robinson Stave's barrels.
The white oak barrels are dried, kilned and lacquered, which helps seal in and flavor the whiskey. The longer whiskey sits in a barrel, the more its flavor can mature. Some whiskey may be aged in a barrel for as many as 50 years.
The cooperage produces hundreds of barrels a day. Companies such as Buffalo Trace send Robinson Stave specs detailing how they want their barrels constructed. These specs include the size of the barrel, how many staves are used to make it up and how many metal bands are used to help the barrel retain shape, among other details.
After receiving the specs, Robinson Stave employees cut white oak logs delivered by lumberjacks into staves. These staves are held together with metal rings atop to give them a barrel shape.
The group of staves is then sent to be steamed, making the wood more flexible. A temporary metal ring is placed on the barrel to push the staves closers together, closing the gaps between each piece. Throughout the process, the barrels are checked numerous times to ensure they meet the customer's specs and don't require having any staves replaced.
Finally, the barrels are charred on the inside, given lids which are hammered and pressed on each end of the barrel, and have their temporary rings replaced with permanent rings. After employees drill a hole where the barrel tap will eventually go, the barrel is checked for impurities one final time before being loaded in a trailer.
In 2016, a second Robinson Stave cooperage was built to keep up with the whiskey demand, which had increased thanks to television shows such as Mad Men popularizing such drinks. Nantz joined as cooperage manager in 1995, witnessing its dramatic growth over the years.
"C.B. wanted to make a living. He wanted everyone else to make a living, even the loggers. He kept it fair for the workers; he kept it fair for the loggers," Nantz reminisced. "Everybody had to live. He's never lied to nobody and he's always straight-forward. He's the one that made it grow the most."
C.B. Robinson passed away in 2016, but Robinson Stave continues to operate and grow under the supervision of his family.
The business can be found online at http://www.robinsonstavecooperage.com/ or https://www.facebook.com/robinsonstavemill/. Nantz said the company offers growth opportunities for employees seeking them.
EDITOR'S NOTE: This is part of a weekly series highlighting unique people, places and events around the Bluegrass. We hope you enjoy.