LONDON — Wayne Riley grew up in Laurel County. By trade, he's a carpenter, but he's always had a vision for food. And if you spend any amount of time with him, you'll realize there's a lot on his plate. That's because Riley put it there with his dreams and goals, and inch by inch, he's getting there.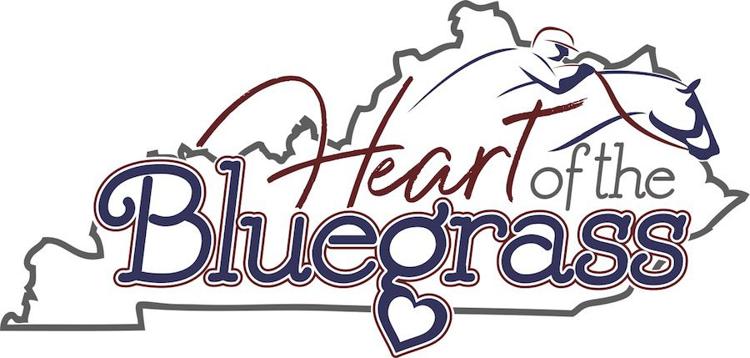 Growing up, Riley admits he had some personal issues regarding anger and family.
"I think God saw that and he felt like I needed to get away from here," he said.
Riley did just that. He got away. He made a circle traveling the United States until he found his way back, to his roots, in Laurel County.
Working around low-income housing nearly all his life, Riley dreamed of building a soup kitchen.
"I saw a lot of people that were hungry," he said. "I saw people that needed help, a little pick me up."
Riley got involved with Grow Appalachia, a program that's goal is to teach families in Central Appalachia how to grow food for themselves and their families, cook the produce in heart-healthy ways, preserve excess for the winter and sell at the farmers' market.
Grow Appalachia partners with communities in six states throughout Central Appalachia to combat food insecurity and malnutrition and one of those is the Laurel County African American Heritage Center.
At the LCAAHC, community gardens were installed to encourage people to grow their own food.
While Riley had dreamed of a soup kitchen, Grow Appalachia broadened Riley's destiny.
"At that point, I realized that a soup kitchen was fine but Grow Appalachia started talking about small commercial kitchens," said Riley, thinking that might be something to consider.
And it was.
Through grants, Riley made good on an opportunity that would not only feed people, as a soup kitchen would, but would teach them how to grow, cook and preserve food for the winter. Riley would have the opportunity to not only meet an instant need but help individuals change for themselves, for good.
"We do the garden program, and if people will use the commercial kitchen in the right way, not only can they eat one day, but they can eat every day by taking the food that they process and storing it to use year round," said Riley.
The Heritage Commercial Kitchen is something that the community has invested in, according to Riley. What Riley means when he says that is cash alone has not created the kitchen but rather donations of time and sweat equity have, including that of the inmates from the Laurel County Detention Center.
Inmates designed and built a brick landscape wall in front of the kitchen that Riley adores.
"Some of those inmates up there have lots of talent," said Riley. "They put their heart into it. That design out there was designed by them, not an architect. It's as pretty of a job as you would see on Main Street."
Riley said, as well as the inmates, he also has local gardeners who are passionate about coming and sharing their expertise with others.
"The community is very much a part of this kitchen," Riley said. "It wasn't just built with money."
While the kitchen has been up and running for approximately a year, Riley said it isn't where he dreams it to be, but it's on its way.
"It's going to take some time," he said. "These kitchens take time because there isn't really one you can model it after."
On Fridays at the Heritage Commercial Kitchen, meals are cooked and sold to customers as a way to raise funds for the kitchen utilities.
The meals are sold for $8 and help support the Heritage Commercial Kitchen which allows community members to make jams, jellies, baked goods, canned goods, soap, cosmetics and other items that can be offered for resale through the local farmers markets. The kitchen has a six burner stove, convection oven, a griddle, a commercial mixer, refrigerators, large pots, pans and canners.
"With the farm bill, we got cut out of some grants and we're stepping in and using the meals to help take care of the bills," Riley said.
The kitchen has one community member who has already used it to make soap and other farmers have processed rabbits and chickens.
Riley added that he and several others have used it for experimental projects in canning.
"We're training and learning," Riley said.
Growing up in East Bernstadt with his uncle who farmed, Riley probably always had a knack for gardening but he still gives a lot of the credit to Grow Appalachia and his mentor David Cook, who also with Grow Appalachia.
"David has been a strong point," he said. "He's shown us the modern ways."
Sitting at a table in the Heritage Commercial Kitchen, Riley said in his heart he believes this is where God has put him.
"I think this is what he expects me to do," he said. "He makes a way for us when there is no way. There's a lot of days we don't know how we're going to pay the electric bill but it happens."
The big goal is to be able to see more people using the kitchen either for canning, catering or anything that makes them happy.
"You don't have to be a part of the Grow Appalachia or the community garden to use the kitchen," said Riley.
The kitchen has been supported by the city and the county and Riley said he appreciates it.
Nate Flynn has been going to the center now for approximately five months, several times a week and has fallen in love with the atmosphere.
Flynn started going to the center and the kitchen with his role in the Community Farm Alliance, helping Riley get the Heritage Farmers' Market up and running. But that quickly changed.
"It's one of my favorite places in the community to go now," said Flynn. "I can go in and sit in the corner, get on my laptop and say nothing or I can have a conversation with anyone that's in there and it's just a good place for fellowship in the community."