On Tuesday morning, Sept. 24, 1968, Luska J. Twyman, a 54-year-old school principal and city councilman, earned a spot in local, state and national history when he was sworn in as mayor of Glasgow. After taking the oath of office administered by Circuit Judge Cass Walden and seeing to a few administrative necessities, Twyman resumed his usual day at Bunche Sixth Grade Center.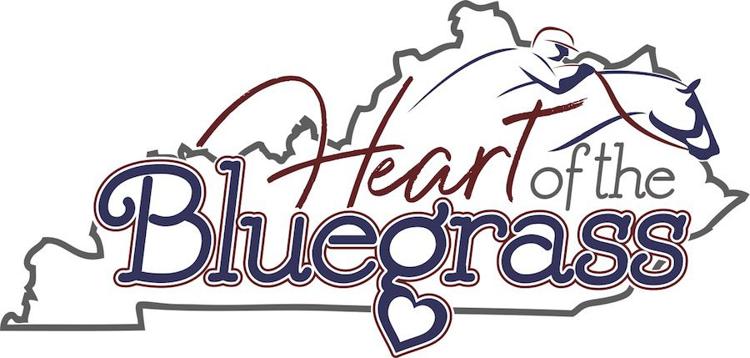 Much to Twyman's surprise, his school office was filled with reporters and photographers, and the telephone was ringing repeatedly with calls from well-wishers. One caller was a reporter from New York asking what issues he faced as the first black mayor in Kentucky and one of the first in the nation. In his usual calm demeanor, the new mayor responded, "No, I don't see any problems. I'm just a man doing his job."
Twyman's elevation from city councilman to mayor was the result of the resignation of Mayor Robert A. Lessenberry 11 days earlier. Twyman was in his third term on the council and had been appointed mayor pro-tem, an obvious choice for the man who was among the top three vote-getters in all three elections. Years later, Lessenberry recalled, "At that time we had a split council, six for and six against everything. I just felt it was better for me to resign and Luska Twyman was the one to take over. The greatest thing Luska brought to his office was tranquility among the people."
Asked what he hoped to achieve as mayor, Twyman said, "Helping the city of Glasgow prove to the world that blacks and whites can live together in harmony. That's what I want more than anything."
• • •
Born May 19, 1913, in Hiseville in northeastern Barren County, Luska Joseph Twyman was the son of Edward and Eliza Twyman. Twyman consistently acknowledged the influence of his mother on his success in life. "Whatever I have now, I guess I have to credit it to my mother. She came from a very ambitious family who never had anything but wanted it all the same." Explaining his religious and political affiliations, he added, "I'm a Baptist because I was reared a Baptist and I'm a Republican because my mother was a staunch Republican."
Twyman attended public schools in Barren County and graduated from Mayo-Underwood High School in Frankfort. He remained in Frankfort where he matriculated at Kentucky State College, majoring in history, education, and English to earn a Bachelor of Arts degree. Now known as Kentucky State University, the school became one of Twyman's passions in life. In 1968, he was awarded the college's Outstanding Alumni Award; years later, Twyman was selected as one of the school's 100 Centennial Alumni. He served multiple terms on the KSU Board of Regents and presided over the board during some of the college's most challenging years.
Advancing his education, Twyman earned a Master of Education degree from Indiana University. He later studied at George Peabody College as a Southern Foundation Fellow. While at Peabody, he was voted the black student most likely to succeed in an integrated world.
Like so many of his generation, Twyman paused some of his personal ambitions during World War II. Inducted in 1942, his military career included service as a member of an Anti-Aircraft artillery outfit and a member of the CIA, Provost Marshal's Office in the Philippine Islands.
In the midst of the war, Twyman married Gladys Woodson in 1943. A native of Hart County, Gladys shared Luska Twyman's passion for education and they taught side by side at Ralph Bunche School in Glasgow. While they had no children of their own, the couple generously shared time, talents, and love with hundreds of young people during their lives.
Settled in Glasgow, the Twymans were quickly associated with the area's still-segregated public schools. In 1950, a revenue bond was issued to build a new public school facility to serve Glasgow's African-American population and to replace older, obsolete structures, one being the Glasgow Training School. Twyman helped oversee the construction of Ralph Bunche School, the most comprehensive African-American school in the region, housing first through twelfth grades. When construction was completed, Twyman became the school's principal.
Ralph Bunche School remained the African-American school for the area until 1964, when the Glasgow School Board voted to integrate black and white students, a move that preceded the national movement toward integration and equality. Twyman's calm yet progressive spirit helped lead the district through a smooth integration process. A part of his plan included transforming the school into a Sixth Grade Center used by all students. Twyman remained principal at the Sixth Grade Center until his retirement in 1977, concluding 39 years of dedicated service to public education.
The couple affiliated with First Baptist Church of Glasgow where they filled nearly every position possible in a variety of leadership roles. Luska served on the Deacon Board, was a Sunday School teacher, church pianist, and organist. On a higher level, he spent several years as Secretary of the Liberty District Association of the Kentucky Baptist Convention.
• • •
As mayor, Twyman blended his experience as a council member with his expertise in human relations to become a success. Henry H. Dickinson, who served as Twyman's city attorney for 16 years, recalled in a 1988 interview that, "He had a way of getting things done, without being pushy…a lot of people said he was weak and indecisive, but he wasn't that way at all -- his style was laid back."
Early on, Twyman encountered and dispelled the expected claims that he was swayed to favor black citizens or was beholden to the desires of white citizens. Some even derisively referred to him as an "Uncle Tom." Twyman dismissed such claims, explaining, "that's just not the way it is. I don't cater to any particular group. My big push is for anyone out there -- black or white -- to be prepared and take advantage of the opportunities."
Finishing his partial term as mayor, Twyman had proven himself an effective leader and sought election to a full term in 1969. Facing competition in the election, Twyman's record and his approach to government stood firm. For only the second time in its then-103-year history, the Glasgow Times endorsed a Republican -- Luska Twyman -- to continue as the city's mayor, noting that he had provided "calm and deliberate leadership that has been marked by progress and harmony." When the votes were tallied, Twyman carried all nine of Glasgow's voting precincts in a city where 90-percent of the voters were white. He continued to serve as the city's respected leader for a total of 17 years.
In addition to preparing his students for life's opportunities, Twyman worked to help Glasgow be prepared for opportunities. During his tenure, Glasgow progressed in multiple ways. R.R. Donnelley, Eaton and other businesses were welcomed to the community and became mainstays of the local economy. Within city government, the landfill was opened, a fire department substation was established, city parks were improved with amenities such as swimming pools and tennis courts. Thanks to the city's Parks and Recreation Department, Glasgow was named a Model City and the efforts of the Glasgow Police Department resulted in being named one of the safest cities in the United States.
Over the years Twyman has been credited for guiding Glasgow through an era marked by racial unrest. Some of the civil rights issues that plagued other communities were avoided by Glasgow though Twyman's leadership. Many recall an incident in which the mayor was made aware of a group of protestors who planned to come to Glasgow to stage a march. Undaunted, he tracked the group as it made its way toward Glasgow and met the bus in Cave City where he convinced the group to turn back and leave his quiet town to handle matters in its own way.
During his years as mayor, Twyman commented, "There are always people who feel you should have done more or done differently. Usually those whom you have done the most for, are the ones who complain the most and expect most. No one has ever satisfied all people, so I try to do the best for the most people. That's all I can do."
Twyman's notoriety caught the attention of the White House and he became the first African-American to serve on the U.S. Commission on Human Rights. He served on the U.S. Commission on Agriculture, was awarded an Honorary Doctorate of Law by Simmons Bible College and an Honorary Doctorate.
Luska J. Twyman died January 28, 1988.