HORSE CAVE -- Mick McGill grew up around kangaroos in Australia. Now he spends his time around kangaroos and other animals as director of animal management at Kentucky Down Under, an Australian-themed animal park located just off of I-65 in Horse Cave.
"The daily interaction with the animals, it's the reason I work as many hours as I do," McGill said with a smile. "I work about 80-85 hours a week on average, and seven days a week."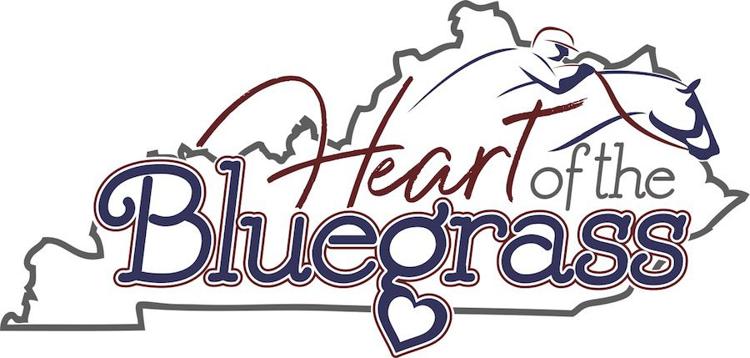 The park currently features 152 animals, "and I'm increasing that number," the Australian native said. "Maybe not doubling it, but certainly adding another 50 by the end of this year."
While Kentucky Down Under is Australian-themed, the park features animals from all over the world.
"I love Australia," McGill said. "We have amazing animals in Australia -- but so does the rest of the world. Asia has amazing animals. The Americas have amazing animals."
What makes this park so unique is the interaction visitors get to have with the animals, McGill said.
"We have more interaction with the customers and the animals than any other zoo I've ever seen," he said. "I want the public to be able to interact with everything.
"We have a kangaroo outback exhibit where customers can actually go in there with the kangaroos and feed them and pet them -- and we've got (kangaroo) babies everywhere, and people absolutely love it."
McGill said since the kangaroos have been hand-raised, they are "very gentle and sweet."
"Every kangaroo, if they're not hand-raised, they're a big, aggressive animal," he said. "All these kangaroos in here are extraordinarily social.
"Our wolves are insanely friendly animals, and people can get almost nose-to-nose with them. It's not one of those types of zoos where you look from a distance and you see that animal over there."
The park recently added a camel named Calvin, and when they purchase new animals, McGill said he strives to recreate their natural habitat and give them plenty of room.
"We don't stick them in tiny cages," he said. "Let's say their wolf enclosure (recommendation) says 50 foot by 200 foot -- I do 100 foot by 400 foot right off the bat, and then I try to make it bigger if I can.
"If I can't do that, we don't get the animal. I want everything to have much more space than what's required."
McGill said he now has more staff members than ever before, and that Kentucky Down Under has "more training required before you can work with the animals here than any zoo I've ever seen."
Harley White, a zookeeper at the park, said her favorite part about her job is "probably doing the sheep herding."
"I like to work with the dogs and work with livestock," she said. "I was raised on a farm, and I'm going to school for (agriculture), so I really love working with the dogs and being patient and obedient with them."
White said the most rewarding aspect about working at Kentucky Down Under is observing visitor reactions "when we have baby animals walking around, and every time it's synchronized: 'Awwww.'"
"Everybody just loves it every single time," she said. "They're so happy. It's nice to see them happy and having fun."
McGill said White has been "a very exceptional zookeeper."
Ben McGill, Mick's twin brother who is the park's animal supervisor, said he really enjoys hand-feeding the foxes and the wolves every morning -- and watching the park visitors get really excited.
"One of my favorite things is when the kids get so fanatically excited," Ben said. "When you see people come in and you realize that this is the coolest thing they've seen ever before is definitely rewarding."
Mick said that Ben was promoted from zookeeper to supervisor and has been "an absolute lifesaver."
The park currently uses 12 of its 70 acres, and McGill said he is always looking for ways to expand.
"I'm never going to grow too quickly," he added. "Because I think that's going to negatively affect animals and the staff.
"The zoo can accommodate thousands and thousands of people based on our ability to bring large amounts of groups without having any confined spaces or anything really narrow or difficult. We have a cave on-site as well. So included in with the price of admission is actually a cave tour."
McGill said he feels right at home when working at Kentucky Down Under, especially when he gets to spend time with all of the kangaroos.
"This is what I grew up with," he said. "I mean thousands of them at a time. Just huge mobs."
For more information about the park, visit: www.kentuckydownunder.com.
EDITOR'S NOTE: This is part of a weekly series highlighting unique people, places and events around the Bluegrass. We hope you enjoy.