LONDON, Ky. -- The return in popularity of vinyl records to the music scene was no big deal for Laurel County native Gary Onkst.
"Records never died for me," he said with a laugh. "I've always sold a lot of records."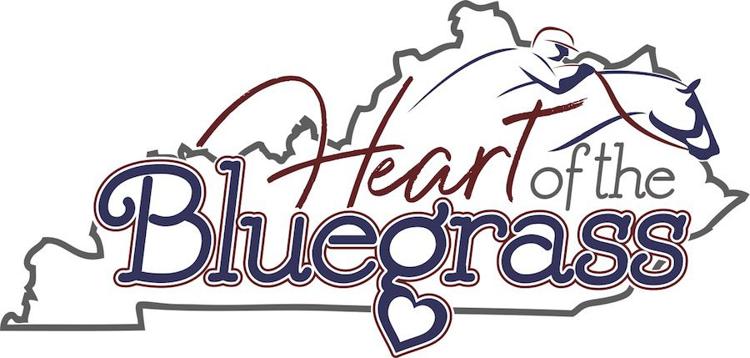 Onkst has the evidence to prove his point -- his booth in Aisle B of Flea Land Flea Market at 235 Barbourville Road, London, is stocked with 45s, LPs, cassettes and CDs. The only type of music not featured in his music store is the now-obsolete 8-track tapes that rose to popularity in the 1970s but soon faded into history when CDs hit the market.
But for this lifelong music lover, music survives the best and worst of times and trends, and Onkst keeps that close in mind and heart in his everyday life.
"I've always been in the entertainment field," he said. "I worked for a video company and recording company. When the video phased out, I worked for a record store."
He cites Asher's Music Store on East Fourth Street in London as well as another music store known as Sounds Around Town.
Many music lovers are often musicians themselves, but Onkst quickly counteracts that myth.
"I can't play any instrument. I took guitar lessons once, but I was so bad the instructor quit showing up," he said, laughing.
What he can play is a variety of music, ranging from the sounds of the 1960s to the early millennium sounds. At 63, Onkst still remembers when the rock and roll era launched in America.
"Do you remember where you were on Feb. 9, 1964?" he asked. "I remember it very well. I was glued to the TV watching The Beatles' American debut on 'The Ed Sullivan Show.' My eyes were glued to the TV. I saw these guys with long hair dancing, and I thought to myself, 'They are good. I like them.'"
His love for the British band only intensified as its popularity grew across the world and Onkst never phased from his adoration for the amazing talent of the Fab Four. He makes no secret of his admiration for their talent and the wide range of music they recorded as a group as well as their individual musical contributions to the music world. In fact, his booth is named after one of their songs -- "Ticket to Ride Music and Memorabilia."
And if he asks you who your all-time favorite group is, you'd better think carefully about the booth you're standing in, who operates the booth and even what the name of the booth is before you answer.
"If I ask that, you're always supposed to say The Beatles," Onkst emphasized.
His love for The Beatles is obvious just walking by his booth in Flea Land. A locked glass cabinet holds a guitar that was signed by all four Beatles -- Paul McCartney, Ringo Starr, John Lennon and George Harrison -- from a concert in 1966. Next to that is a copy of the Cincinnati Post with photos and headlines of The Beatles' concert in August 1964 at Cincinnati Gardens.
Other collectible and sentimental celebrity-signed posters and pictures also adorn this booth that gets the attention of shoppers with its wide array of music playing each day the flea market is open for business.
But music isn't all rock and roll, and Onkst carries a variety of musical selections for any music lover. Jazz, country, reggae and show tunes also fill the shelves of music available, making those in the 60-plus age range recall those Saturday evenings of childhood when the family would gather around the black and white TV to enjoy the sounds of the big bands under the direction of Glenn Miller, Count Basie, Louis Armstrong and the great leaders of jazz and swing music.
Then are those many records of the original country sound -- Hank Williams Sr., Dolly Parton, Patsy Cline and Gene Autry.
The melodic crooners of the 1960s, such as Pat Boone, Bing Crosby, Dean Martin and others who made their way into the TV show hosts and guests are also available for those wishing to go back to the purer days of music.
While he quickly admits that rap music has never been his forte, Onkst does realize the popularity of some of that music, although his own stock is somewhat slim in those categories. But the grunge sounds that brought artists such as Kurt Cobain and other members of Nirvana to stardom are an easily found section of his music selection that includes Alice in Chains, Soundgarden and Pearl Jam. So are the sounds of the 1960s groups that range from Janis Joplin to The Temptations and other groups that marked the soft rock and easy listening categories of music.
Although he readily admits that he is a die-hard fan of the Beatles, Onkst knows the other genres of music are just as important to his customers as his own personal tastes. That's why his store is stocked with nearly any type of music imaginable.
"If you want it and I don't have it, I'll help you find it," he said.
For those wishing to have more than the music, Onkst also carries posters and other memorabilia that emphasize music and musical performances. One, for example, is a 6-foot signed poster of Raquel Welch. Other posters immortalize music icons such Pink Floyd, Kurt Cobain and Elvis, while the King of Rock and Roll offers an entire section in the music selections.
"I also sell on Amazon and eBay," he said.
Whatever the musical preference, Onkst is always ready and willing to help his customers find the music they want and need, while he does what he likes best -- talking and selling music.
"I'm the luckiest guy in the world," he said. "I've always been in the entertainment business and I've never had a job I didn't like. I love music. I just can't imagine a world without music."