PIKEVILLE -- There is a lot of history and tradition in these rolling foothills of the Appalachians.
A big part of the history found right here in Pike County is the infamous familial battle between the Hatfields and McCoys. It is here where the McCoys made their living off the land, hunting, fishing and trapping and living by the law of the gun. The McCoys and their clan warfare with the Hatfields has proven, over the years, to be a fascination for many history buffs across the globe, with the roots of the McCoy family traced to Pike County of eastern Kentucky.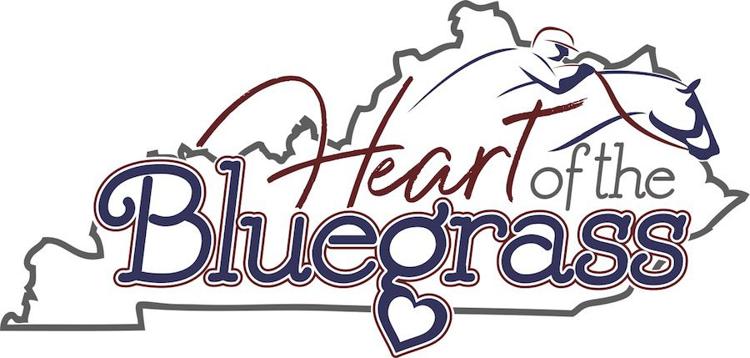 Moonshining, meanwhile, is another plentiful tradition in the foothills of these mountains. To moonshine you need an ample supply of water, corn or maize barley, yeast, your mash pot, fermentation and heat. You put it all together, combine it with some science and wisdom passed down through the generations from these mountains, to form a homegrown brand of hooch that will keep you warm on a cold winter night.
These two traditions of Eastern Kentucky -- the Hatfield-McCoys battle, and the production of spirits -- are now merging together to form a major tourist attraction in Pike County. It is called Dueling Barrels Brewery & Distillery located right in downtown Pikeville. It is a gorgeous, tens of-millions-of-dollars facility where modern technology and East Kentucky tradition combine to produce some of the finest craft beers, bourbon, and, that's right, moonshine, in America.
"It is the quality of the ingredients we use," said Jacob Crager, storyteller and assistant floor supervisor at Dueling Barrels. "We take pride in our corn, our grains, our yeast, and we take a lot of pride in how we do it. Everything is done the way it is supposed to be done."
Dueling Barrels is the dream of founders Dr. Pearse and Deirdre Lyons. Pearse Lyons was an Irish businessman and the founder of Alltech, a billion dollar global agri-business. The Lyons family also has a passion for spirits, and they love Eastern Kentucky, prompting this major investment in the formation of Dueling Barrels in Pikeville.
The brewery and distillery opened to great fanfare just seven months ago. It also has sister breweries in Ireland and Lexington, Kentucky.
"Founders Dr. Pearse and Mrs. Deirdre Lyons feel a unique kinship with the majestic mountains, craftsmanship and, most importantly, hardworking people of Appalachia," Alltech said of Dueling Barrels. "After immigrating to Kentucky from Ireland, they developed a strong affinity for the region, which has made them feel at home for more than 40 years.
"Heritage and hospitality await both the distilling aficionado and the bold adventurer at Dueling Barrels, where we're celebrating traditions and creating new legends."
Dueling Barrels serves up an impressive lineup of craft beers, bourbon and moonshine. On the beer front, when at full production, the products include Appalachian White Ale, Big Sandy Cream Ale, Black Mountain IPA, Coal Porter, Cut Thru Hefe, the Hopfield and McCoy IPA, Pikeville Ale, and Apple Orchard. Each beer is a masterpiece with unique flavors, taste and aroma. For moonshine the products are Bonfire, Mountain Flower and Original. The moonshines most certainly have an Eastern Kentucky kick to them. They are a delight to anyone who enjoys sipping a little white lightning and, of course, feeling the burn that comes with it.
No expense was spared when creating the magic that happens at Dueling Barrels. There are gorgeous copper pots in the distillery and magnificent stainless steel infrastructure used to make beer.
"We are the rarest brewery and distillery in the world," said Crager. "We are the only one in the world that makes bourbon, moonshine and beer in the same building under one roof three different ways. Nobody else makes all three."
Crager and others at Dueling Barrels offers tours to show how all of the spirits are made. The grain is combined with water and cooked, transforming starches with enzymes into simple sugars. The grains are strained out and the spent grains are given to a local farmer to support agriculture. For bourbon and moonshine the product goes to a wooden fermenter. For beer the product goes to a brew kettle where the sugar water is heated up again and high-end hops are added as is specialized yeast and the products head to fermenters. One beer gets a vanilla bean flavor. Another gets a coffee flavor. Some get blackberry or pumpkin flavoring. The resulting liquids are magic -- a craft beer fan's dream come true.
"We are one of the few breweries and distilleries in the world to have three hops vessels," Crager said.
For the spirits there are brass and copper pots that are the finest crafted in the world. The mash sits for three to four days, yeast is added and the sugar is consumed. The product is distilled, alcohol is separated from water and condensed.
"Out of every run of liquor there are three parts of it -- your heads, your hearts and your tails," Crager explained. "Your heads and tails you don't want to drink them…but once you hit your hearts…thats what you want to collect."
The product is aged in charred oak barrels for years.
"Four years later we have a Kentucky straight bourbon whiskey," he said.
The moonshine still used at Dueling Barrels is unique. It is a replica of what was used by early moonshiners. The moonshine is a product of a mostly corn-based mash. It is heated up moved into barrels and condensed through copper tubing, turning a vapor into a liquid.
All of this -- the production of bourbon, moonshine and beer -- is intriguing to anyone is visits. Dueling Barrels offers daily tours and the facility is now a major tourist attraction. Dueling Barrels will soon be a stop on the Kentucky bourbon trail, which will bring even more tourists to Kentucky, said Pikeville Tourism Director Jimmy Taylor. The facility highlights how many Kentucky communities can draw tourism attraction through breweries and distilleries, and a lot of out of owners are now making their way to Pikeville, Taylor said. A bourbon and spirits wine fair was scheduled for Pikeville for Feb. 16.
Jeremy Orras and Caitlyn Arledge showed up at Dueling Barrels recently to take a tour.
"It really brings a different feel to downtown," Orras said. "It is new and interesting. I've really enjoyed it."
"I think it will draw a lot of people in," Arledge said.