LONDON, Ky. -- At the young age of 5, she attended her first concert watching Conway Twitty perform songs like "Hello Darlin" and "I'd Love to Lay You Down" on the stage at the once booming Tombstone Junction.
Since then, Jessica Bray of London has attended hundreds of concerts, interviewing, photographing and creating rapport and friendships with countless country music stars.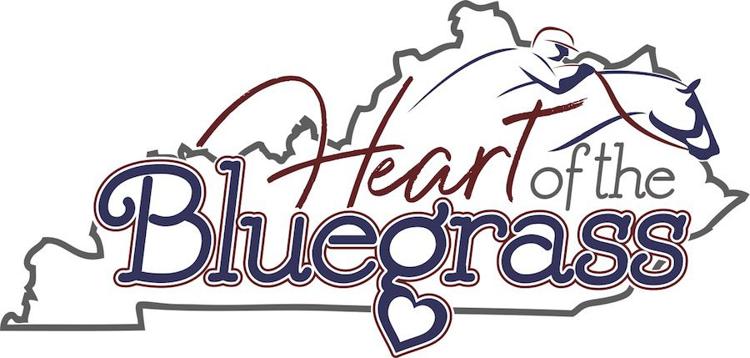 While none of this is Bray's full-time job, it is her full-time passion. And the Kentucky Colonels International recently recognized Bray for her outstanding work in covering Kentucky country music, noting that many of the people she writes about on her website are also Kentucky Colonels.
Bray has been a Kentucky Colonel since 2016 after her friend nominated her for the prestigious accolade. One of the things she loves best about the organization is that they help other Kentuckians.
"I've always had a firm belief you've got to help others, you've got to lift people up," Bray said.
In 2018, Bray was also named one of Laurel County's 10 Under 40 Recipients by The Sentinel-Echo.
It was during her time at Berea College that Bray started taking classes in history and journalism. There, Bray fell in love with learning about the history of country music, everything from songwriting to music to artists.
In 2001, she conducted her first country music interview with Bluegrass legend Ralph Stanley. After freelancing her work in country music for many years, Bray decided she needed her own website. Bray founded the Kentucky Country Music website and writes on a variety of musical interests.
Putting her love for music in full throttle, Bray attended about 50 concerts a year around 2008-2009. While some of it was in fact work, writing reviews, historical articles and covering red carpet events, it was work she didn't mind and still doesn't.
Bray wanted to use her website to show Appalachia in a positive image.
"When people write about Appalachia, it's drugs or hillbillies and I just want to help change the image," Bray said.
In college, she was told to lose her accent but that wasn't advice she listened to. It's evident during her interview with the Times-Tribune when she talks farming and calls tobacco "baccur."
Her interviews include Charlie Daniels, Hank Williams Jr., Hank Williams III, who she can't say enough good things about, Oak Ridge Boys, Steve Wariner and Eddie Montgomery to name a few.
Through her passion, Bray has come to know and interview many country music artists before they become famous. Bray interviewed Chris Janson sitting at a picnic table during a Kentucky music festival with hundreds passing him by, not knowing who he was. Bray enjoys getting to watch artists like Janson grow through their careers.
And it's not always just about the musicians, Bray loves getting to know the individuals behind the scenes that help shape Kentucky country music, like Tim Cobb, Loretta Lynn's dressmaker and assistant.
What surprises Bray, or did in the beginning, is how much rock artists know about the history of country music and how much of an influence country artists have in other genres.
Bray said her goal is to ask musicians the question that they've never been asked, which is always different with each artist. When someone like Bray, with a passion for both Appalachia and music conducts an interview, good things, real things, Kentucky things can often happen like the time Steve Wariner and Eddie Montgomery were brought to tears after she finished a conversation with them about home and family. Bray talks to Kentucky artists she dives into the meaning of Kentucky music, home and other intricacies.
An excellent multi-tasker, Bray said she is able to do so much with her hobby by making a daily to-do list and keeping several things on her plate. She said she's always been that way.
Some of Bray's favorite interviews include Randy Houser and Joe Bonsall of the Oak Ridge Boys. When she got an interview with Jamey Johnson, her friends said you got the interview nobody else could get.
Although she's met Sturgill Simpson, he's still on her list to sit down and talk. She'd like to talk further with Patty Loveless and hopes to someday talk with Garth Brooks.
Bray has covered the red carpet for the Unbridled Eve Gala as well as the Kentucky Music Hall of Fame.
Bray is humbled by the recognition she receives and believes in a giving spirit. She was raised that way, thankful to make an honest living crediting both her parents and grandparents for that work ethic and mentality.