LONDON -- London native Chase Mosko learned early about creativity -- a characteristic that he credits to his mother's strict but loving nature.
In fact, he orchestrated his first wedding design at the mere age of 16.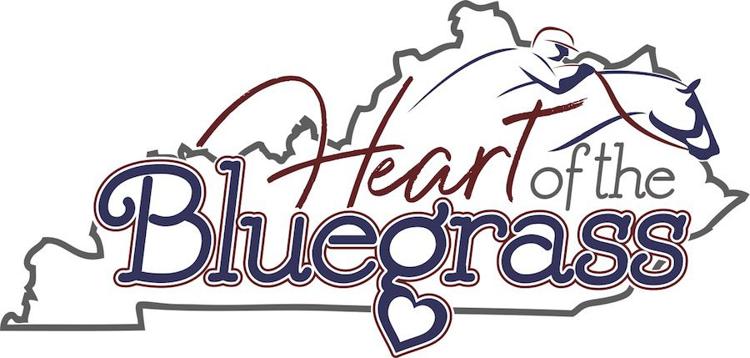 "I was introduced to floral design through a summer job and it just went from there," he said. "While I was in college, I did a high end wedding and everything just took off from there. I was already a design major."
Mosko graduated from the University of the Cumberlands in Williamsburg, Kentucky, with a degree in fine arts with a major in fashion design and a minor in vocal performance with emphasis on classical opera. But his success in designing and planning weddings is what triggered his desire as a floral designer, which has also extended to support services such as planning and designing other events.
Now, as one of the youngest designers to win the Kentucky Florists' Association's Designer of the Year Award, Mosko is continuing his quest to constantly bring new ideas into his business, Chase Mosko Designs.
The Kentucky Florists' Association's 2019 convention was held in Louisville in late July.
"This association was established to promote excellence in the Kentucky floral industry through educational opportunities, networking and socializing with members of the industry and advocating for Kentucky floral professionals," according to the association's website, kyflorists.com.
Winning awards is nothing new to this 31-year-old designer, who also decorated the convention for the year's floral designers. He was chosen as Best of the Best floral designer in The Sentinel-Echo's 2015 poll, and also won awards while working at The White Lily a few years prior. It was during his time at The White Lily that Mosko traveled to China to learn more about the trade secrets and upcoming trends of floral designing.
"It's not just using flowers to make an arrangement anymore," he said. "You used to look at art as paint on canvas. Now you use flowers as art -- not the everyday flowers," he said.
He proved his ability by entering the Designer of the Year competition with three separate designs. The theme of the show this year was based on "The Wizard of Oz," a classic movie that Mosko still declares as his favorite movie of all time. So it was with knowledge and joy that he set out to create three entries to reflect the three areas of this year's contest.
The convention theme name was "Wickedly Floral: A journey through the flowers of Oz."
The convention's annual Designer of the Year contest is the premier floral design competition held in Kentucky. The florists who compete must create three designs in three different popular floristry categories: wedding, sympathy and arrangement.
"I had an emerald design like the Emerald City for the 'We're off the see the Wizard,' then a design of the Yellow Brick Road with different flowers that shows movement. The third one was sympathy, which features an arch and white orchids to represent the ascent into Heaven," he explained.
Mosko said he comes from a long line of creative and artistic family members who encourage creativity as well as respect.
When his company, Chase Mosko Designs, was asked to decorate the lobby for the annual floral designers convention, he was more than thrilled.
"The Wizard of Oz is still my favorite movie and when they said that was the theme, I knew what I wanted to do," he said. "We re-created parts of the movie, like the poppy field. I had hand cut red poppies that were 2 1/2 across."
He also re-created the characters in the movie with his own designs that upgraded the outfits to a more sophisticated look. The Scarecrow, for instance, had streams of pearls hanging from her arms rather than the traditional straw like in the movie. The Wicked Witch, rather than being green skinned, had normal skin tone and a more eloquent dress than the one traditionally portrayed in the movie.
"But we got red contact lenses and that made her intensely scary," Mosko said. "The Tin Man wanted a heart in the movie, so we made a streamer of red roses across the shoulder with a heart dangling down."
He designed his own outfit, a rich gray silk suit from Paris designers Azzi & Osta and Vlorë Mustafa that was offset by the famous red slippers by Jimmy Choo and adorned with red beads placed by hand. To complete the outfit, Toto the dog was represented by a sculptured beaded purse by designer Judith Leiver.
While thrilled to win the award, Mosko remains devoted to serving those in his immediate area as well as extending to other sections of the United States.
"We do weddings, but we also do interior design, every day floral, corporate events and whatever someone needs," he said. "We can do all price points and all price ranges from simplicity to the most formal of formal."
His utmost goal is to create happiness for his customers.
"My job is ever changing, always growing," he said. "The ultimate goal is to make people happy."
For more information about his designs, visit his Facebook page under "Chase Mosko Designs."