My son, Logan, was diagnosed with autism spectrum disorder three years ago, when he was only 2. I knew nothing about raising a child with autism, but I dove into the world of early intervention and did everything within my power to help my son thrive in this world.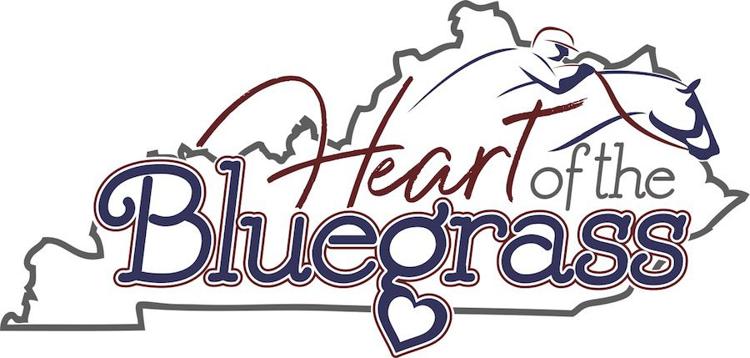 The first year after diagnosis was filled with play therapy, music therapy, developmental intervention, speech therapy, a biomedical specialist and occupational therapy.
I left my full-time job and dedicated my life to therapies and finding resources.
Logan struggles with intense sensory meltdowns, where he covers his ears and screams while thrashing and headbutting me. One meltdown was so intense he broke my nose.
Logan struggles with more than sensory meltdowns, he also has insomnia issues. He sometimes sleeps for three hours a night, waking up at midnight and staying awake.
Logan, along with 49% of children with autism, has elopement tendencies. He doesn't properly understand risks and attempts to wander.
Autism is a social and communication disorder, so he also struggles immensely in social settings and originally had little to no communication skills.
I became very close to my son's therapists and spent a lot of time at his pediatrician's office as well as seeking referrals for the next therapy.
After a pediatrician visit where my son had a meltdown mid visit, a resource was recommended that would forever change his life.
A service dog
I was originally taken aback, thinking "doesn't he realize my son has autism? He isn't visually impaired, he can see, what will a service dog do for him?"
I was ignorant to the world of trained service animals, and their ability to assist with all types of disabilities.
I began researching different service dogs and came across a non-profit organization called 4 Paws for Ability, based in Xenia, Ohio. The organization trains and places service dogs with disabled children, including autism assistance dogs.
These dogs are trained in behavior disruption to deter sensory meltdowns, trained in providing deep pressure to assist children with sleep, tethering to prevent elopement and most importantly, search and rescue.
The service dogs for autism assistance from 4 Paws for Ability spend the first 18-to-24 months of their lives training through different programs to create the ultimate service dog.
I was in complete awe when I came across the organization, and in tears wondering what this dog could do for my son.
I applied and submitted all his medical documents.
He was accepted for placement.
Then the hurdles
Our insurance wouldn't cover the service dog. In fact, no insurance covers service dogs.
The out-of-pocket expense for Logan's service dog would be $17,000.
The nonprofit organization invests two years into training and caring for the dog.
The cost seemed so overwhelming. The nonprofit has a fundraising packet and works closely with families to help them raise funds. They assured me I could do this for my son.
So, I did.
I spent nine months writing grants, soliciting funds and hosting fundraiser after fundraiser.
We had spaghetti dinners, auctions and coin drives.
I moved from Lexington to Ashland mid-fundraising and wondered if a new community would delay fundraising.
The local community responded so well to our fundraisers, and loved my little son.
I worked tirelessly in Ashland finishing fundraising to ensure my son would get the service dog he so desperately needed and we raised the full amount.
The next test we would face was the wait.
Once the funding is obtained, the nonprofit chooses a puppy from the litter and begins the dog's journey for a life of service.
This process typically takes 18-to-24 months, though ours was shorter because we accepted a 3-year-old dog.
After a long wait, we finally received our class dates.
Classes
Our class was assigned for March 11 through 22, and we had to pay out another $4,000 in travel, lodging and service dog supplies.
The nonprofit doesn't release the name, breed, gender or any information about the service dog you are placed with until a week before class.
Families are then sent a match letter from the dog explaining its life and what litter it is from (each litter has a theme).
Accepting a 3 year old, we were provided with the gender — a female.
I told Logan and he immediately began the countdown to meet his girl.
The matches were released late on a weekend night a week before we began the class. I read her match letter and did what any mother would do ... I cried.
Tears of frustration and tears of joy
I cried for the nine months of fundraising and pulling my hair out wondering how I would come up with the funds.
I cried for the year of waiting until we received her.
I cried for every meltdown, every moment he couldn't join in his community and every moment he couldn't find the words.
I cried realizing how many friends, family members and complete strangers helped my son reach his funding goal.
And then I cried for everything that would be.
Hello Scarah
"Hello Logan. How are you? Are you excited? Are you packed? Did you learn my name today? I learned yours! My name is Scarah."
Scarah was named after a banshee from the show Monster High and is from the Monster High litter.
She is a Golden Lab born on Oct. 22, 2015. She began her life at the 4 Paws Puppy Enrichment Program, before going to prison for obedience training with inmates.
Scarah went on to college at Ohio Northern University to continue her training.
Lastly, she returned to 4 Paws for Ability where she learned all things "Logan" and how to be the best service dog for him.
We spent the next two weeks in Xenia in placement class with Scarah, learning everything we would need to know about how to handle a service dog.
We learned about the Americans with Disabilities Act, we learned commands and tracking (search and rescue).
It was an incredible two weeks, alongside 16 other families who had children receiving their service dogs.
On our last day of class we had a graduation ceremony, where it was made official that Logan and Scarah would be a working team.
Taking Scarah home
I wondered, would it take time for her and Logan to bond?
Would she make as much of an impact as I had hoped?
And, could I be a good handler to this important animal? 
The second night after we returned home, Logan had an insomnia episode.
Typically, he isn't violent during his insomnia fits, but where we just got home from the trip, he was tired and became violent.
He thrashed at me and was able to headbutt me causing my nose to bleed.
I was worried about throwing Scarah into a violent meltdown, as she was just placed and needed time to bond and this moment could scare her away.
But I was bleeding and tired and brought her into the bed with us.
It took maybe five minutes of Scarah laying on top of Logan to calm him down.
She nuzzled him the first few times he thrashed, and he realized quickly his girl was with him and didn't try to harm her.
He laid there, petting her ears, and slowly drifted off to sleep.
Not once had I ever been able to get Logan back to sleep during an insomnia episode, and not once had I ever calmed him during a meltdown in such a short time.
I laid there beside them, Logan asleep and Scarah's head on his stomach, and I silently cried.
She was finally here. His service dog was finally here. A whole new chapter of his life was about to begin, and it was beginning with this incredible animal by his side.
Scarah has been home for a little over three weeks now, and already in that time she's made such a huge impact.
Scarah will nuzzle Logan if he begins to get overwhelmed, deterring a sensory meltdown before it even begins.
Scarah sleeps with Logan every night, and he's yet to have an insomnia episode since that night.
Continuing education
Scarah will begin kindergarten with Logan in August, and so far Ashland Independent schools have welcomed her with arms wide open.
Though she hasn't started school yet, Scarah did a meet-and-greet with Logan's preschool class.
Logan, my son with a social disorder, sat in the floor by his girl as a group of 20 preschoolers surrounded them in a circle petting her and asking questions.
Logan responded.
He socialized.
He communicated.
He made friends ... with his girl by his side.
Meeting Scarah
Logan is very excited for summertime and joining his community more.
If you see Logan and Scarah out working in the community, please say hello.
Scarah is always working, but as long as she is not actively working a meltdown, tracking or training Logan, she often lets people pet her.
The important part is asking, and asking Logan.
The social opportunities Logan has been presented with because of Scarah have been incredible, and seeing him answer questions and talk to people has been something I never thought I would see my boy do.
For more information about the incredible organization that trained Scarah, visit https://4pawsforability.org.