Growing up in East Bernstadt, living in the woods and learning to hunt and fish, Christina McQueen knew she would be able to compete on Discovery's "Naked and Afraid" after watching it the first time.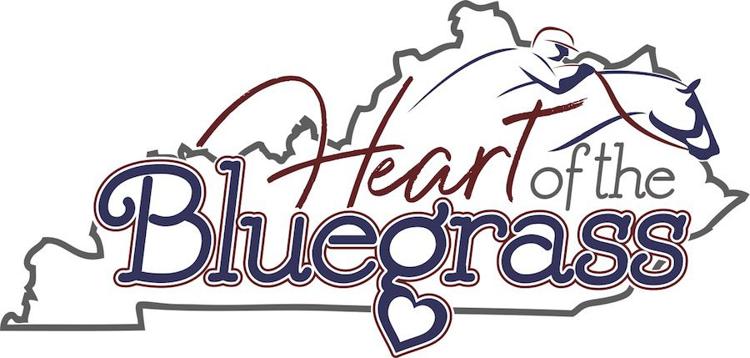 As an Eastern Kentucky woman who was raised to be self-sufficient and for someone as adventurous as McQueen, she didn't hesitate to sign up to be on the show.
Now McQueen, 43, is set to appear on this season of "Naked and Afraid XL", an extreme version of Discovery's hit program in which contestants see if they can survive 40 days in the exotic wilderness without provided food, water, shelter and most notably, clothes.
McQueen was previously a contestant on "Naked and Afraid" in 2015 in episode two of season four, as she and a partner survived 21 days in the jungles of Quintana Roo, Mexico. For the upcoming season, McQueen battled the conditions of an area just off the coast in the Philippines.
McQueen was born in East Bernstadt and lived in the area until she was 19, then moving to Louisville where she remains today.
McQueen says she doesn't watch much television, but she was initially exposed to "Naked and Afraid" in a rare instance of her channel surfing.
A tall woman with shoulder-length blonde hair and multiple tattoos, including a compass on her right middle finger, a wing on her left shoulder that sprawls halfway down her arm, and an open heart which she decided to get extemporaneously with a close friend while they were both on their lunch-break at work, McQueen is an adventurous person who won't blink twice before diving headfirst into a new opportunity.
McQueen didn't think the show seemed incredibly challenging, remembering her initial thoughts being, "Man, I'm from eastern Kentucky. I was born and raised in the woods and we hunted, we fished, we grew our own food, we didn't have electricity or running water for a long period of time and I was like, 'I could do that.'"
She said she soon signed up on Discovery.com and received a phone call the next day which resulted in her being in Los Angeles within two weeks.
Her confidence continued to run high even when she arrived in Quintana Roo, but she was quickly humbled.
"Even when I got to Mexico, the first day in the jungle I was like, 'I got this,' but after two days I realized it's nothing like Kentucky woods," McQueen said. "It's the jungle."
Even though she couldn't prepare for the atmosphere she'd be immersed in, growing up in a rural area still gave her some skills that translated to her time in Mexico. She compared her imagination and play-style as a kid to the 1980's hit show "MacGyver," in which a secret agent constantly gets himself out of trouble using the mundane objects around him.
"I was constantly in the woods," McQueen said. "You'd go out and see what you have and you just see what you can build with it."
McQueen built fall-traps for hunting, while in Mexico for her first round of "Naked and Afraid," just like she did when she was a kid, but she had to think on her feet, too, like when she weaved a small barrier to protect her and her partner from wind and rain despite never having weaved before.
McQueen braved the elements in Mexico all 21 days, but it came with a price.
The jungle was thick and trees were covered with thorns, so leaving the path to hunt for food was practically impossible. After killing and eating a snake in their first few days in Mexico, McQueen and her partner didn't eat for over two weeks since they couldn't find any food. With the malnourishment McQueen and her partner were facing, their organs would have begun to shut down after another week and death would have been a serious possibility.
"Starving was my number one issue," McQueen said. "It was horrible. It was miserable." She said she lost 32 pounds during her three weeks in Mexico.
Other than starvation, McQueen said fleas were another big issue, as they bit her constantly throughout the night while she was trying to sleep. By the end of her 21 days, nearly her entire body was covered in flea bites, leaving small, aggravating, bright red bumps all over her body.
"I thought maybe they just did the naked part for ratings, but I realized they want you to just be out there and feel all the elements at once," McQueen said.
The physical part of the challenge is only half the battle, though, as the conditions of "Naked and Afraid" can begin to feel like mental torture.
Contestants are allowed to leave at any time, but McQueen chose not to. "Naked and Afraid" contestants are compensated for appearing on the show and living a primitive lifestyle, but there is no big monetary incentive for them to stay the entire time.
"A lot of people ask me about the physical part of this challenge," McQueen said. "The physical part anybody really could do it. It's the mental part of going 'OK, you could leave right now if you want to, go home, shower, get food,' but I did the challenge to challenge myself. I wanted to see if I could do it."
McQueen said she had a better idea of what she was getting herself into this time with "Naked and Afraid XL," and it was a slightly easier experience because of her expectations.
The biggest difference to McQueen's approach this time was simple: be more positive.
During her 21-day challenge, McQueen admitted to constantly complaining and "cussing like a sailor." However, she said her partner was equally unhappy, but Discovery edited the episode to have one "good guy" and "bad guy" since she was much more verbal about her displeasure.
McQueen didn't want to carry this attitude over to her 40-day challenge.
"You know this is going to be tough, but you've just got to make the best of it and that's what I did," McQueen said.
One of the ways she appreciated her time there was by basking in the gorgeous scenery of the Philippines, saying that after a few days of suffering, seeing a beautiful sunset is something you should enjoy.
"I've never seen stars like this in my entire life," McQueen said. "You could see every star in the sky. It was like the whole sky was just ours."
McQueen said her friends and closest family members were fully supportive while also viewing the situation through a lens of "What's Christina getting herself into again?" since they knew her adventurous attitude could lead her into wild scenarios. McQueen also said she had some family members who were not as supportive due to their religion and the show's nudity, but she didn't become defensive about it, instead paying little attention to their complaints.
"I'm living my life, you can live your life," McQueen said. "If you don't like it, you don't have to watch it. You don't have to disown me, but you don't have to watch it."
McQueen said those family members now have a better understanding of what the show is about and are excited to watch her second appearance on it. She said she's looking forward to them and other people to see how much she has matured in the last four years.
McQueen is also thankful for the support she has received from her hometown.
"My parents and my daughter have been so supportive, but also my people from London and East Bernstadt are absolutely amazing," she said. She also said her portrayal on the show caused many to leave her negative comments on the internet, but people from East Bernstadt didn't hesitate to defend her.
Growing up in a small town, McQueen always wondered what the rest of the world was like which inspired her to travel as she got older. She appreciated getting to travel across the state when she played basketball in high school and she camped and backpacked in multiple states after moving to Louisville.
McQueen has been to Mexico besides her time spent there on "Naked and Afraid" and said she has traveled to the Bahamas over 20 times.
She said people in small communities sometimes feel like they have to spend their entire lives there and she encourages people to consider other options. McQueen said her dad envisioned a life for her in which she grew up, got married, lived near him and got a job in London, but she said she knew this wouldn't be her life since she was a kid.
She said living the small-town lifestyle is okay if that's what you want, but people should realize it's not what they are limited to either.
"I've done so many things in my life that do terrify me, but I do them anyway and at the end of the day I'm still alive and I'm happy and that's what I'm doing now," McQueen said.
McQueen purchased and learned how to ride a motorcycle, a 1997 Honda Shadow 600, in recent months. She has already wrecked it once and suffered an injury to her buttocks, but said she got up, realized nothing was broken, and rode her motorcycle for another seven hours.
As McQueen walked toward her motorcycle at the end of the interview with The Sentinel-Echo, Jackie Steele, the 27th Judicial Circuit Commonwealth Attorney, waved hello from his pickup truck. In true small-town life fashion, Steele and McQueen had gone to high school together. The two briefly spoke about McQueen's motorcycle and Steele left, telling her to be careful.
She plans on being a travel writer and doing a country-wide trip in which she visits, writes about, and records her trip to the Northeast, Oregon, California, New Mexico, Florida and finally landing back in London, Kentucky.
McQueen believes pushing yourself mentally is important, which was her whole reason behind doing "Naked and Afraid XL."
"We're all survivors of something, so like I said, it's really not a physical thing, it's really not even your knowledge of being out in the woods or out in nature," McQueen says. "It's how determined you are to live."
Watch "Naked and Afraid XL" on Sundays at 8 p.m. on Discovery.