It's no secret that Berea is a hub for the visual arts and original craftsmanship. Jeannette Rowlett has had a hand in that legacy as director of the Kentucky Guild of Artists and Craftsmen, or KGAC, for the past 12 years.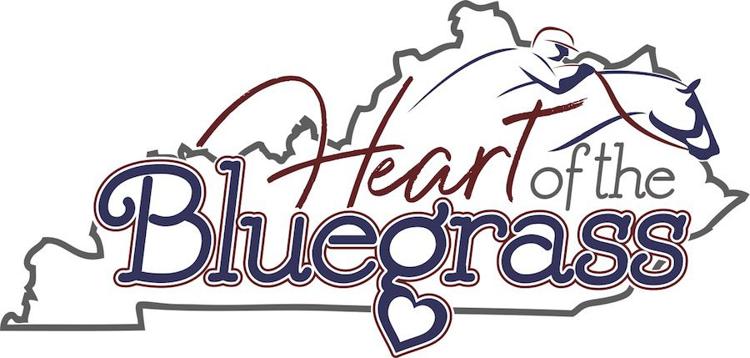 As a nonprofit organization, the KGAC seeks to train and support local artists. It is a juried organization, meaning that members must meet written criteria in order to be accepted. Many members have shops in the Artisan Village in Berea.
Its history dates back to 1961, when the KGAC Guild Train traveled the state. The country's first rolling art train took two cars across Kentucky, filling them with various artistic media. One car was for demonstration, in which artists showcased their techniques, while the other was an exhibition car.
The KGAC train was operational from 1961 until 1967, often staying in each location for two to three weeks. The artists provided hands on demonstrations that conveyed skills to developing artists throughout Kentucky.
The Guild itself has been in existence for 58 years. In 1997, the teaching aspect of the Guild expanded as they sought to empower artists. They wanted to show artists that "their products had value," as Rowlett says. As a jewelry creator herself, she understands the struggles of artists to properly value their work. They taught them how to set up a co-op and sell their wares.
Derrick Sanford serves as the KGAC assistant director, and Rowlett refers to him as her "right arm," arranging pop-up shops and shows across the state. Upcoming events include a show in Bowling Green April 5-7. Another will be a pop-up shop taking place at Boone's Trace in Richmond on May 11. This is a one-day event open to the public.
This summer, the KGAC will present a summer show in London, Ky. This will feature about 40 different artists. October 12-13 will be the Annual Fall Fair in Berea at the Indian Fort Theater. A Christmas show will be held at the DoubleTree by Hilton, in Hebron, Ky.
The KGAC has had its home base here in Berea since 1961. In 2013, the guild purchased a building located at 116 N Broadway in old town Artisan Village and underwent a complete renovation.
As they sought to empower artists, this new facility houses the KY Guild Arts and Craft School, where aspiring artists can learn from master artists. The six classrooms upstairs houses equipment for classes in weaving, pottery, jewelry, glass, cabochons, baskets, painting, watercolors and much more.
The hope is to continue to grow and be a true destination art school in Kentucky. While current offerings are limited to one- or two-day sessions, Rowlett says the Guild's main goal is to expand their program to include more in-depth five-day classes, to education our next generation of artists.
The KGAC relies heavily on donations from art lovers and supporters.
While artists typically do pay a booth fee for art shows, this year the Guild was able to offer a special discount enabling artists to rent booth space for the spring fair and receive a booth for the fall fair at no additional charge. The KGAC hopes to continue finding such ways of assisting artists in the pursuit and promotion of their craft. There is an easy "donate" link on their website for those wishing to contribute to their mission.
For further information on the Guild and its upcoming events, you can find them on Facebook or visit www.kyguild.org. The Visual Art Galleries and Arts and Craft School are located at 116 N. Broadway in Berea, but non-local shoppers can also purchase drawings, metal work, glass artwork, jewelry and more through the online store.
EDITOR'S NOTE: This is part of a weekly series highlighting unique people, places and events around the Bluegrass. We hope you enjoy.