LUCAS -- The weekend after Memorial Day for more than three decades, people from all over the U.S. and some from other nations have converged at Barren River Lake State Resort Park for the Glasgow Highland Games.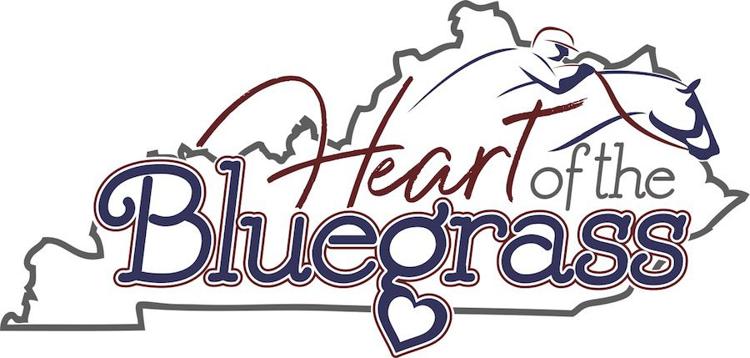 "It's family," said Kerry Overfelt, who started competing there more than 20 years ago and was the athletic director for the Legends National Scottish Athletics Championship that took place this year, drawing 86 athletes -- more than GHG has had before. "It seems like it's a big reunion every year. There's a whole family connection there with that, because that's how I feel about the highland games."
The "games" part of the name refers to athletic competitions, like those in the championship, that go back nearly 1,000 years, and now there are children's versions as well. They range from the caber toss, in which the person has to flip a pole lengthwise, to tossing stones or weights for distance and height. But just as when gatherings occurred for the tests of strength, speed and agility in Scotland down through time, the event is additionally a broader celebration of Celtic heritage.
Clans, which are typically families sharing a lineage, set up tents around St. Andrew's Field near the entrance to the state park, with information about their histories and how to keep the heritage going. Tents for Scottish societies seeking to further the history and culture are also among the lineup. Vendors' tents are also plentiful, and those include a few food vendors as well. Dotting the entire area are pavilions where musical offerings take place from Friday night through Sunday afternoon. Those performances have ranged from traditional folk to Celtic rock. Pipe-and-drum bands compete as well, and highland dancers show off their footwork. Re-enactors fight with swords, and genealogy workshops provide tips on finding your own heritage.
Richard Holman-Baird of Stonehaven, Scotland, chieftan of Clan Baird and the 2019 chief of the games, during his June 1 address in the opening ceremonies of this year's games, specifically thanked "the committee who organized these games."
"Like all these things, they don't happen by nothing. There's a lot of hard work that's gone behind the scenes, so I thank them as well," he said.
Maureen Frazer Boyd, executive secretary and the only paid employee for the organization, said it takes many doing the work of which Holman-Baird spoke to make it all come together.
"I'm the paper pusher. Everybody else makes the games happen. It's true. I go onto that games field every single year, and it just chokes me up, because I think, 'Everything that's happening is by people who have given their time.' They care about it. They want people to understand and appreciate their heritage," she said. "They all have the same passion. They all have the same goal: To make everyone coming to our games glad that they decided to and leave with a little more knowledge about who they are and a happy feeling about the experience they had."
The organization has a 17-member board of directors, more than 52 formal "members" listed in the program and several additional individuals who serve as event directors.
Boyd spoke of some of the specific board members and the work they've done -- too many and too much to mention here -- and she said several of have shown their children through their own example how important volunteerism is, and as they've come into adulthood, they now work with the games, and, in some cases, the grandchildren help out as well. It's an important part of the tradition, she said.
She realized after her father's death in 1998 just how much she'd come to think of them all as family in her first five years there.
"Gosh it's a good bunch. Plus, they're all so funny," Boyd said. "They're just fun people. They're really good, kind-hearted, fun. We get together and everybody's laughing and cutting up, and it's just fun. It's a good group. We're really, really blessed with the level of volunteers we have. We really are."
The "Boyd" part just got added to her name at the 2018 games, where she and Bill Boyd married. They met in 2017 as they worked together on preparations for Clan Boyd's annual general meeting, for which Bill Boyd was in charge of arranging everything.
She has Scottish heritage of her own through the Frazer line, she said.
"The first time I stepped onto the field, it just felt like home," she said. "It just filled something in. It was the weirdest feeling."
It was like a part of her responded to being there and came alive, she said.
Bob Harrison is the president of Glasgow Highland Games, and he was thrilled with the turnout for the championship games and the overall event, which he estimated brought a few thousand more people than the several thousand who usually attend. The fact that at least five set new records in their respective classes was fantastic, Harrison said.
"I was delighted with everything," said the New England native who "grew up in an very Scottish family" in an area of Maine with a strong Scottish and Irish presence.
Many of the songs were Scottish and plenty of stories were told. Highland games events were nearby in Canada, so he was very familiar with them and "how Scottish things worked and the Scottish music and the Scottish history." He travels to Scotland about every five years for the Clan MacKenzie gathering.
He was part of the original group that was assembled after then-Glasgow Mayor Charlie Honeycutt expressed an interest in learning more about the games and the possibility of producing such a gathering here, with the state park in mind as the perfect locale.
Harrison said Glasgow High School with its Scottie Band, which includes some bagpipe players, has always been involved, and he also named or discussed a few individuals who have been instrumental to the games' success -- including the late Ralph Payne.
Greg Cutcliff, who, as the official drum major, has become probably the most recognizable public "face" of the games. He and his partner, Hazel Johnson, are also members of the band Barrenhart that plays at the event, and he usually plays the pipes for the highland dance demonstrations as well.
Harrison said the Glasgow-Barren County Chamber of Commerce has always played a vital role, and Ernie Myers, current executive vice president and chief operating officer for the Glasgow-Barren County Chamber of Commerce, has been "tremendous."
Myers said he's been involved with the games from the beginning. When it first started, his family's lumber business provided probably enough lumber to build a couple of the pavilions, he said, and later his role with the chamber began.
"The Glasgow Highland Games is our named festival. Other places have their pumpkin festivals and their country ham festivals and their watermelon festivals ..., and they're all a lot of fun. Well, this is our named festival, and we choose to do that in order to celebrate the historical Scots' founding of this county and this area, this region. It is a celebration both of our heritage and a remembrance of the fact that we did have a bunch of Scots people who came in here, and blood, sweat and tears got this area started."
And on the subject of sweat, Overfelt said that even though the athletes who are battling to win, there's a "friendly competitiveness," and many times, they form a family atmosphere among themselves.
Overfelt's family, first his mother and then others, starting making lunch for the amateur athletes, because theirs weren't provided like the pros' were, said the former resident of Barren County, where he games take place. This year, there were about three times as many as usual -- so many he had to spread the games over three days instead of two to fit in everyone -- so he told them not to do that, but they still made 3,000 cookies and some brownies for them, he said.
He went pro in 2002 and finished second at GHG, and he won the national championship for his pro level in 2009, he said, so he wanted to bring that caliber of athlete here.
The Legends athletes 40 years and older have never really had a national championship, so he decided to do one.
"What better venue to do that than at Glasgow with a perfect field and set up? … I wanted to expose everyone to the greatness of what the Glasgow Highland Games is to me, and it's that feeling of family," Overfelt said.
When he was asked who or what he thought forms the heart of GHG, "I think it's the spirit of the entire bunch. It's really a collective spirit."