MCCREARY COUNTY -- In the heart of the Daniel Boone National Forest lies the remnants of an amusement park that saw thousands of visitors, staged gunfights, famous musical performers, and the only standard gauge steam locomotive operating in Kentucky from the 1970s to 1991.
Tombstone Junction was a reproduction of a post Civil War Western town and was located one mile from the Cumberland Falls State Park near Corbin.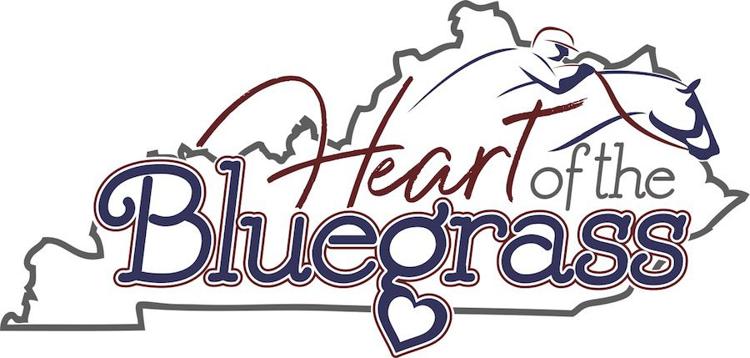 The park was created and developed by Morris Stephens, his father, Millard, and Morris' son, Rick. The Stephens family owned 500 acres of land on KY 90. The family also operated the old Falls Motel located a mile from where Tombstone Junction would be built.
"I went there a couple of times. They had a nice idea, they really did," said former Corbin Mayor Williard McBurney. "When I was there, there were quite a few people there visiting the different things that was offered, the crafts, and venues, and things. That's been a long time ago."
According to the McCreary County Record, construction of Tombstone Junction began shortly after Labor Day 1969. However, before the Western-style town was ever finished, guests were still able to ride Tombstone's biggest attraction at the time, an old steam locomotive named "Old 77."
A full-sized locomotive, "Old 77" made its 21/2 mile round-trip through the Daniel Boone National Forrest. The railroad was built by a crew of 15 men, using 40 tons of dynamite to blast away rock, over the course of six months.
"I remember going by there on our way to visit family and my dad would pull off to the side of the road where there was a clearing in the trees and we would wait to see the train come by," said Nancy Ooten Pack of North Corbin on Facebook in response to a post asking about Tombstone Junction memories.
Actors portraying train bandits would stop and rob the train. An ensuing gunfight between them and Tombstone Junction's sheriff was just one of many scripted scenes visitors could witness.
"I remember the train rides and the outlaws robbing the train, the sheriff shows up, the outlaws shoot the sheriff, then the outlaws fight over who gets to be the sheriff," shared Chris Reece of Corbin.
Other attractions at Tombstone Junction included the Tombstone Mercantile Company, an Indian Trading Post, a Native American museum, Tombstone Junction newspaper, a post-office, an undertaker parlor, western style jail and the Red Garter Saloon, where the park's musical talents would take stage to entertain guests as they ate.
In the beginning, the park experienced growing pains. At the time, the Red Garter Saloon was 7,240 square feet, and was the second largest privately-owned building in McCreary County. However, Stephens told the McCreary County Record, that the building was having trouble holding the crowds visiting the park and that the 300 seats were not nearly enough to accommodate everyone.
Floor shows were scheduled for every hour, beginning at 11 a.m. and would continue until 7 p.m. at the Saloon. Guests could order any drink they desired, but would always get a "good healthy, cold root beer," said Stephens to the Record. Each program was to be interrupted by a shoot-out between the sheriff and the outlaws of Tombstone.
"I remember going there on a school trip," Richard Gibbs, a Williamsburg native, said. "[After] taking in the saloon show, and some of the boys bought a little bottle of Booz [SIC]. On the bus ride back we drank it. SURPRISE...It wasn't Booz."
The park continued to grow adding new attractions and activities. In 1973, the addition of special country and western music shows were added to the park's list of attractions. Hosted every Sunday throughout the summer, attendees were able to check out performances from stars like Dottie West, Jim Ed Brown, Charlie Rich and Stonewall Jackson.
Musical guests quickly became the main draw of Tombstone Junction and the amusement park continued to draw in some of country music's biggest names until the end.
"It was a great place for families to take their children to ride the train and see the train robbery. There was entertainment for everyone, especially seeing some of your favorite stars like my favorite, Conway Twitty," said Barbara George Peace of Barbourville. "No matter where you were sitting, you had the best seat there was. The best part for a lot of us, you could make the trip there and back home in one day."
Milliard Stephens died 1974 and management was passed to Morris. Morris Stephens passed away in August 1976 from a heart attack, he was 47 years old. Management was then passed on Rick Stephens who sold Tombstone Junction to a Monticello businessman, Don Richardson, in 1988.
According to the Record, Richardson assumed three mortgages totaling $940,000 on the facility and acreage.
"It looked to be a good deal," said Richardson to the McCreary County Record after first purchasing the park. "Also, I love country music, born and raised on it."
Richardson would go on to extend the park's open season by over a month and continued to bring in country music stars like Randy Travis, Loretta Lynn and Tanya Tucker. Richardson also installed more traditional-styled amusement park rides to the park, as well as re-opened a water slide that had been closed for several years.
Tombstone Junction would stay open until a fire in October 1991 shut its doors for good. The park had survived three fires before that: in 1974, in 1983 and 1989.
Damages from the fire in 1991 totaled more than $1 million and despite every intention of rebuilding the park, Robinson would go on to sell the park at auction in 1995. Tombstone Junction's real property was sold in five tracts to three bidders. Leamon Bolton purchased the largest tract of 190 acres for $79,180.
Tombstone Junction was never re-opened. In the spot that once stood a bustling western-style city now holds nothing. Buildings have burned down, the rails "Old 77" once traveled have been stripped and sold, but the memory of Tombstone Junction will live in the hearts and minds of those who visited it forever.