TOMPKINSVILLE -- Jason Bow has been eating at Dovie's for as long as he can remember. He estimates that's been about 40 years.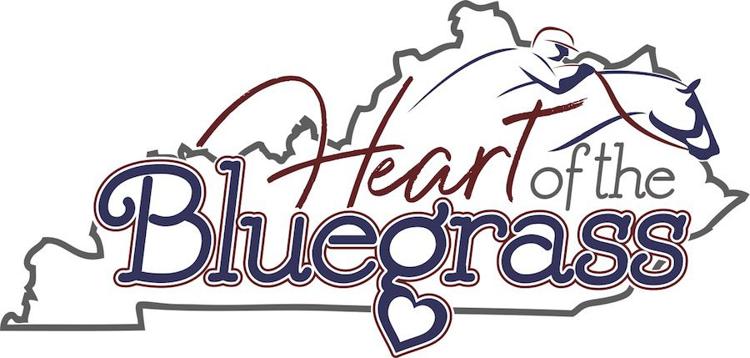 The restaurant is famous for its hamburgers and cheeseburgers.
He likes coming to Dovie's he says because it is a piece of history. The restaurant has been in business at the same location for more than 80 years.
A sign on the front of the restaurant, which is located along Fourth Street in downtown Tompkinsville, proclaims it as being "A Southern Kentucky Landmark."
Bow of Mount Hermon also likes the restaurant's cheeseburgers.
He typically orders a cheeseburger with onions, and sometimes he asks the waitresses to squeeze it, depending on how he feels.
There is a certain way to order hamburgers and cheeseburgers at Dovie's.
"The original way is Dovie's dressing, pickles, onions and then squeezed or not squeezed. That's the biggie right there," said Tina McIntyre, manager of the restaurant.
She explained what she meant by squeezed or not squeezed.
"Squeezed is where we pick it up with the spatulas and squeeze some of the excess oil out of it. Or, not squeezed, you pick it straight up out of the grill there and put it straight on the bun," she said.
When the restaurant first opened, ordering a hamburger or a cheeseburger squeezed was not an option.
"It was totally unsqueezed," McIntyre said. "The majority of people nowadays, they want it squeezed. A lot of people they will say squeezed or stomped. It's called a lot of different things."
The burgers are deep fried in three large metal pans filled with soybean oil. There are two different sizes of pans -- one large and two smaller ones. Each pan is set at a different temperature. The waitresses rotate the burgers from one pan to another and by the time they make it to the third pan they are ready to be served.
Soybean oil has not always been used to cook the burgers.
"It's healthier than lard, because years ago pure lard is what they used," McIntyre said.
In addition to ordering the burgers squeezed or not squeezed, customers can get them with a special sauce, onions and/or dill pickles.
The recipe for the special sauce is a secret.
"It is a mixture of ketchup and mustard, diced up onions and pickle juice," she said. "I can tell people that because of allergy reasons. The secret is how much of each ingredient. I won't tell you that. That's the secret right there."
Reed Moore Jr., a Tompkinsville attorney, who owns the restaurant along with two cousins who live in Florida, thinks the recipe for the special sauce may have been pirated off other people.
"There were several people around who had variations of the mustard and ketchup mixed up together with some other things mixed up in it," he said. "They came up with one of them."
It was Moore's grandfather, Stanford, who first opened the restaurant in 1938.
"His sister, Dovie, was not married and didn't have a job so he gave her some place to work," Moore said.
It is because Dovie Moore ran the restaurant that it came to be known as Dovie's.
People come from all over to eat Dovie burgers, as they are commonly known.
"They have been here from Japan, Ireland, France, Italy, Germany, everywhere," McIntyre said.
Moore knows customers have ordered extra to take back home with them to Indianapolis, Indiana.
"A lot of people used to be from here who went to Indianapolis from here for a job," he said. "They would come home and take them back; take them to Florida. I think a few have been on some planes."
On the counter by the cash register is a visitor's register, where people can leave comments on their dining experience.
On Feb. 19, Kathy Murray of Glasgow wrote in the register, "Best Burgers Ever!" And on Feb. 20, Jeff Lewis of Lebanon, Tennessee wrote, "Yum!"
Larry Geesling of Livingston, Tennessee stopped by Dovie's recently with his 18-year-old grandson Brody Johnson, also of Livingston.
"Me and my two grandsons were up here about two or three years ago. We went to Jimmy Geralds' and bought some bulls. We stopped by here and ate and have been trying to get back this way ever since. This was the first time we made it," Geesling said.
The first time they ate at Dovie's they took some of the burgers to go. They did the same on their second visit.
"I have been coming through here for years. I knew this place and knew the history of it, but I had never stopped until the boys wanted to stop," Geesling said.
The burgers are made from ground beef that has a 73/27 lean to fat ratio.
The burgers are handmade each day by the waitresses, who arrive for work around 7:30 a.m.
"They will pat out anywhere from 70 to 90 pounds, which will average out close to 500 each day," McIntyre said. "There may be some left from the day before that have been patted out. We can average anywhere from 350 to 400 or more a day."
Except on Saturdays, which is the busiest day for the restaurant.
"We can sell anywhere from 800 to 1,200 on a Saturday," she said.
The largest order of Dovie burgers McIntyre has had in the seven years she has been working at the restaurant has been 230 and it was for a factory. The burgers were made the morning they were needed.
"Nothing is ever cooked beforehand," she said. "Whatever is left today, they will be thrown out today. We never reheat anything."
People have tried to order french fries or tater tots with their Dovie burgers only to find out they are not available.
"A lot of people get surprised when they find out we don't have a side like that," McIntyre said.
Dovie's has never offered french fries or tater tots to her knowledge and said there are no plans to expand the restaurant's menu to offer them.
"Just plain and simple; we keep it pretty much traditional like it's always been. Just like the dress code," she said.
All of the waitresses, including McIntyre, wear skirts or dresses as part of a tradition.
"We get asked a by a lot of people if it's a religion. No, it's not a religion. It's just the way they started," she said. "We've had a lot of people to compliment us on it, because you don't see that a lot in restaurants with the skirts and dresses."
McIntyre has had a waitress to show up for work in pants once, and said that person was sent home for violating the dress code.
When the restaurant first opened, it served Coca-Cola in a glass bottle.
Dovie's still offers Coke in glass bottles, but most of its soft drinks are sold in either aluminum cans or plastic bottles.
It also still serves milk from the restaurant's original milk cooler, which sits at the back of the restaurant.
"A lot of people think it is for milkshakes or ice cream. It's just ice cold milk," McIntyre said. "The milk is almost as popular as the burgers are."
Some customers who are accustomed to ordering milk with their burgers won't eat at Dovie's if the restaurant runs out of milk.
"I think it's just where it is so cold in the cooler," she said. "You won't see a lot of coolers like that."
The restaurant opens at 8:30 a.m. Monday through Saturday, and it is not unusual for customers to be waiting outside for Dovie's to open so they can get a burger for breakfast.
The restaurant also has chicken, egg, bologna and hot dogs on its menu, and a person might think folks would order a fried egg sandwich for breakfast, but that's seldom the case.
"They will pick a burger over an egg," McIntyre said.
Dovie's has won several wards for its burgers. In 2017, it received first-place in Kentucky Living magazine's Best Burger in Kentucky contest. In 2018, it received second-place.
The restaurant doesn't take credit or debit cards, nor does it take out-of-town checks.
"We are just plain and simple here," McIntyre said.
The restaurant has been featured in numerous newspaper articles, books, magazines and on television programs.
For Moore and his family having Dovie's as a part of his family heritage he said is nice.
"People know it from everywhere," he said. "It's helped a lot of grandkids go to college over the years."
EDITOR'S NOTE: This is the first in a weekly series highlighting unique people, places and events around the Bluegrass. We hope you enjoy.