SOMERSET — The old nursery rhyme is wrong. It is not the Muffin Man who lives on Drury Lane, but rather the pour paint pundit.
Indeed, there is a Drury Lane in Pulaski County, to the southeast of downtown Somerset and the Carnegie Community Arts Center, and it branches off of Clay Hill Road — a relatively remote area of the county where there are a surprising number of artists.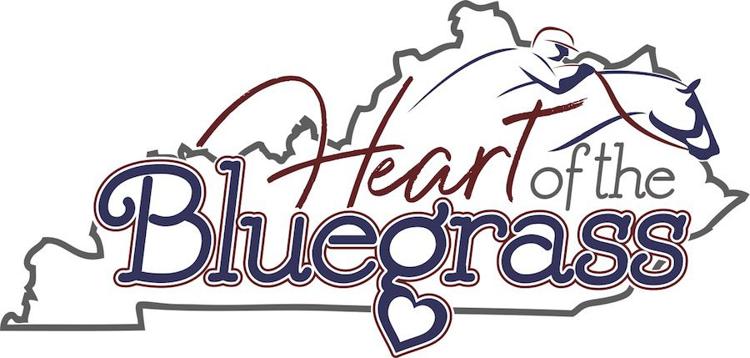 "The people who live next to me are artists," said Dianna Mitchell. "Across from me is an artist. The young man across the street does cool things with wood. There's a lady down the street who does cool things with art. We have our own little hill of artists."
As such, the name of her new Kentucky home inspired the name of Mitchell's new Kentucky business — Clay Hill Art Studio, located in the Carnegie Center right on North Main Street in Somerset.
"Art has always been a passion of mine," said Mitchell.
That all began with her original love, quilting.
"My grandmother got me started with quilting," said Mitchell. "She taught me how to sew when I was five. I would sit on her lap, and she would run the pedals. I just never stopped from there."
Mitchell is originally from Ft. Wayne, Indiana — "Lived there pretty much my whole life" — but moved to Somerset about two years ago after retiring with her husband Ronnie. Before that, she had worked for her church as a newcomer membership coordinator and had a housecleaning business for around 30 years while doing quilting and art projects on the side.
But after coming to Pulaski County — a place she said she and her husband "fell in love with" when vacationing on houseboats during the summer while living in Indiana — Mitchell found herself the beneficiary of serendipity after participating in an art fair at the Carnegie Center.
"(Carnegie board member Rhonda Wilford) bought some of my paintings and loved them so much she wanted to learn how to do it," said Mitchell. "I put it out there that I'd do a class and it went from there. Rhonda and Kathy Ragle were instrumental in me doing this."
Mitchell specializes in teaching acrylic pour painting, which involves mixing different colored paints to create more abstract designs. There are a number of different pour paint techniques — flip cup, drag, hot bottle bottom, string pull and balloon smash — and Mitchell teaches all of them to individuals who want to learn and express themselves creatively.
"Very much so," said Mitchell when asked if the class has attracted a lot of interest in the community, "and it continues to be growing. There's a lot of good word of mouth, a lot of people coming to class, and they keep telling other people, and it's exploding from there."
Art is an old love that Mitchell has used to create a new and rewarding calling for herself in Somerset.
"I think I need it in my life," she said. "After I retired, I was looking for who I was. I really wanted to pull out my artistic side. Art creates passion and purpose for me. Color makes me happy. Sharing it with other people really makes me happy.
"I really enjoy teaching it to people and seeing their expression when they've created something," she added. "A lot of people who come to my class tell me they don't have an artistic background. When they see what they've done after I've taught them, they become excited. Art for me is about excitement and sharing what I teach."
Mitchell also is exhibiting four of her own pieces at The Center for Rural Development until the end of June, as part of an exhibit of Sheltowee Artisans Guild.
Visit "Clay Hill Art Studio" on Facebook or call (260) 410-7112 to learn more.
EDITOR'S NOTE: This is part of a weekly series highlighting unique people, places and events around the Bluegrass. We hope you enjoy.