Leather working and tanning might be a difficult (and sometimes stinky) process, but in the end, the reward is a piece that will last a lifetime.
Somerset artisan Russel Dahlstrom, whose creations are displayed under the name Dunrustic, has been working with hides and leather for around seven years. He makes bags large and small, backpacks, phone cases, checkbook covers and purses and whatever happens to come to mind on any particular day.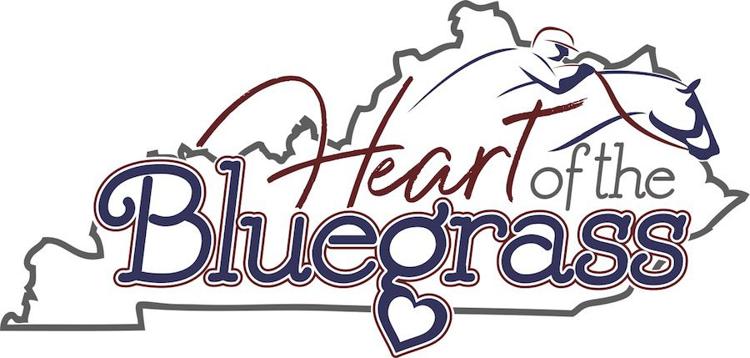 Or, as his wife, Jeri Dahlstrom explains, "The great thing about my husband, he is not afraid to experiment. He will try anything, and if it doesn't work, he'll try it again with something different."
On top of leather work, Russel makes knife handles and crosses out of bone. It's a way of using every part of an animal, something he picked up in Michigan, where he and Jeri lived for most their lives.
The couple retired from working at General Motors, where Russel worked for 30 years.
"About seven years later, we decided we'd had enough of [Michigan winters]," he said. "So we moved down here. Beautiful place down here."
With them, they brought around 40 hides that Russel had tanned in Michigan. He has done both bark tanning and brain tanning -- a process created by Native Americans that uses the natural oils found in the animal's brain to soften the skin.
As far as bark tanning, Russel said he has used everything from red oak to walnut.
He learned the trade from Jeri's brother, Doug Swartz.
"He's into the old authentic leather making and tools and bags. He said, 'Have you ever tried tanning deer hide?' And I said no, and he said 'Let's go.' And boom, he opened up Pandora's box," Russel said.
Swartz himself was used as an extra in the film "Last of the Mohicans" because of his outfits, Jeri said.
Because he and other artisans in his circle make period-appropriate clothing using the same techniques and resources as Native Americans, the movie's producers wanted to use them for wardrobe.
They said if they wanted the outfits, they had to use the people along with them, Jeri said.
From Swartz, Russel learned how to craft bags using period-authentic stitching, which is popular with reenactors, he said.
Jeri said that after Russel learned the trade from her brother, he won an award from the Contemporary Longrifle Association for having the most authentic leather.
He has not practiced the tanning part of his craft since moving to Somerset, he said, possibly to the benefit of his neighbors.
Jeri said, "Other people don't do what he does. It's really smelly. We couldn't do it here. The neighbors would be having a fit."
But he continues making his wares, a skill which has earned him places in several local guilds.
That includes the Sheltowee Artisans, which will be holding its annual Art Fair on Nov. 9 and 10.
Both Dahlstroms said they are looking forward to the fair, saying it's a chance not only to sell their items but to socialize with customers and other vendors.
"I love the way people get together," Jeri said. "They're just in tune. They're awesome people. And you've got a bunch of artists who get along really well. They work together, and that's pretty incredible."
While his period pieces will be on hand, Russel said that he does use more contemporary materials -- stronger threads and the like -- to make more modern purses that are popular with women. He will also have some of his knives and crosses on hand.
The fair is free for the public to attend and will be held at the Center for Rural Development from 10 a.m. to 5 p.m. on that Saturday, and from 11 a.m. to 4 p.m. on that Sunday.