OLIVE HILL — In that way kids have of changing everything, often unwittingly, Tim Johnson's son and niece turned his side gig into a bona-fide enterprise.
J.T. Johnson, a former baseball player at West Carter and Greenup County who is a sophomore at Spalding University, played summer ball this year for the Piedmont Whitetails in the Old North State League. He went to Greenville, North Carolina, armed with bats made by his father in his garage workshop, and they caught his teammates' attention promptly.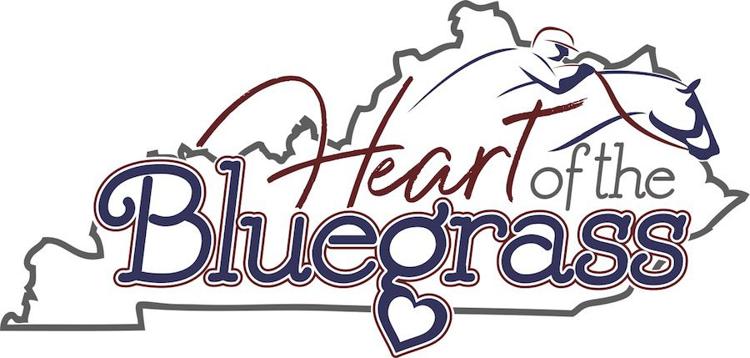 "He brought his bats out, and I don't know if you've ever been around baseball players, but they're idiots," Tim Johnson said. "If you tried to put his glove on, he would throw a fit — 'That's made for my hand.' If you pick his bat up, he'll throw a fit, even his composite bats. He doesn't like anybody touching them.
"A kid picked it up and started swinging it, started to walk to the plate with it. (J.T.) said, 'Hey, put my bat down.' Didn't even know the kid, didn't even know his name, and the kid said, 'No, I like this bat.' (J.T.) said, 'I don't care, that's my bat.' The kid put it down. Well then, that drew attention to his bat; then the whole team came over and started looking at it, and then the other team walks across the field to look at it."
By the end of the season, Tim Johnson had made about 25 bats for other summer leaguers, including the winner of the Old North State League's Home Run Derby.
J.T.'s cousin, Madison, engaged in more nuanced marketing. She's a sophomore softball player at Thomas More, which put her on a plane to Florida for the Saints' spring-break trip. She sold one of her uncle's bats en route.
"I had to tell her to quit because I couldn't make them" as fast as she sold them, Tim said.
With assistance from brother Shawn, Madison and J.T., Tim Johnson makes bats in the 576-square-foot garage at his Olive Hill home. It feels a lot smaller, because it's jammed full with machinery, cabinets, prototypes, raw wood, tool chests and a beverage refrigerator in one corner, to the degree that to cross the workspace, you have to carefully pick where to set your foot next each time you take a step. The floor is covered with sawdust, especially under the lathe and the duplicator.
Johnson can turn a blank cylindrical billet into a sanded, cupped bat in three and a half or four hours on his lathe, he said. If he has an example or a model, he can make one in about 20 minutes on a duplicator — machinery designed to ensure the legs on a chair or railings on a staircase are identical.
All of the bats are customized, Johnson said. That can include an image, design or text, and a specific length and weight for customers who want a bat for game use.
"If Madison leaves me alone, I usually make one or two bats a week," Johnson said. "If she goes back to selling on a rampage, it'll be every night. I'll have to try to get two bats a night done, and from 4 o'clock to 10 o'clock, I'm pushing it. The most bats that's come out of here in a day was five, and I'll never do that again, hand-turned."
After sanding and cupping the bat — that is, making an indentation on the end of the barrel to reduce its weight — Johnson uses a wood-burning pen to customize it. He can do photos, which he says don't usually look great because of shading. But logos do — he prints them off the computer in reverse and then burns them off the paper onto the bat.
The final step is to add the finish, which Johnson does in the bathroom of his house because there's too much humidity and dust in the workshop. Each bat gets seven or eight hand-rubbed coats, he said, which usually takes three days.
A finished bat sells for $125. Madison has designed bats for training with an enlarged sweet spot that go for $75, and one-handed bats are $50.
Most of the bats Johnson makes are commemorative, which come from economy-grade billets. Those would be unlikely to hold up against live pitching, but they look better for display for the same reason: there is no restriction on the curl of the grain of the wood. Select-grade bats require at least 20 inches of straight grain before any curl; for MLB-grade bats, the minimum is 22 inches.
About half of Johnson's bats are maple, and about half are ash. Kids like maple bats because that's the predominant wood major leaguers use today, Johnson said, while older generations typically prefer ash. Maple is cleaner to turn because it's harder. Ash yields more chips and flakes and requires more sanding to smooth.
Johnson also makes fungo bats and plenty of non-baseball-related products. He turns what looks like firewood into bowls, using epoxy to fill in cracks exposed in the turning process, as well as Christmas presents, ornaments and cornhole boards.
Johnson has wood-worked since a young age, when he worked with his father on weekends on side jobs. Tim and Shawn's parents opened a used furniture store in Grayson sometime in the late 1970s or early 1980s — Tim and Shawn don't remember exactly when — where Shawn, the older brother by a little less than two years, refinished antiques and Tim and their father did repairs.
Tim's first mass production of bats — so to speak — was when J.T. was in seventh grade, Johnson said. West Carter, for whom Johnson was then an assistant baseball coach, needed them for a wooden-bat tournament.
"J.T. knew where he was getting his bats from, but the rest of them didn't, and so I ended up making about three or four bats for kids on the team," Johnson said. "And another kid went and bought a bamboo bat, and he didn't like the big handle on it ... so he brought it to me and we cut the handle down on it, and just out of the blue one day, somebody else brought me another bat, and I said, 'If you don't care, just drop that off over at the Big Johnson Bat Company.'"
Later, Johnson said, one of the Comets supplied a slogan to go with the name: "Swinging hard wood."
Both have stuck and are plastered on T-shirts the Johnsons can often be seen wearing out and about. And they've helped with marketing.
"When we got serious enough to start making bats to ship out — I sold a bat in Iowa, Nebraska, one in Arizona, and several in Greenville — we really needed something," Johnson said. "It's hard to ship something out and say, 'This is from J.T.'s dad.' They want it from a bat company."
Both Johnson brothers played baseball at East Carter and at Morehead State before going on to high school coaching careers. Shawn retired as the winningest career coach in both softball and boys basketball at Raceland. Tim skippered West Carter to its first, and so far only, trip to the 16th Region Tournament championship game in 2017. That background helps in production.
"I know what a bat needs to feel like," Johnson said, "if it needs to be balanced or end-loaded, how thick or thin a handle needs to be, if you need a cupped end, a smaller taper on the barrel or a longer barrel, and what type of wood has the qualities that would be most productive with each particular swing.
"When you are able to put that knowledge with knowing how to read moisture content in wood, the number of growth rings per inch, the characteristics of different species of wood, being able to measure the slope of the grain, density of each individual piece of wood, and having the ability to turn a piece of wood to the specifications that make it legal for play in the intended league, that gives me the upper hand in bat turning in home shops."
Johnson didn't anticipate his enterprise going as far as it has, he said, "but I didn't anticipate my son going to a private college, either." (Shawn Johnson rejoined: "Same.")
It may go farther: Johnson plans to retire either in January or in August from his job as administrator for the Carter Virtual Academy and the Carter County Credit Recovery Academy at the vocational school in Pleasant Valley. He then will "have a decision to make" — Madison and J.T. have expressed interest in making bats for a living.
If that happens, they will officially form a company, acquire more and better equipment — primarily a Locatelli lathe, which includes a computer and produces bats much more quickly — and rearrange their residential-garage-sized workspace.