Nothing says "Kentucky" like bluegrass music, a genre so linked with the state and its native son Bill Monroe, that they named it for his band, the Bluegrass Boys. In fact, a list of notable bluegrass pickers almost reads like a who's who of Kentucky musicians, with Ricky Skaggs, Don Rigsby, Keith Whitley, Jason Carter and Sam Bush, among others, all hailing from the Bluegrass State.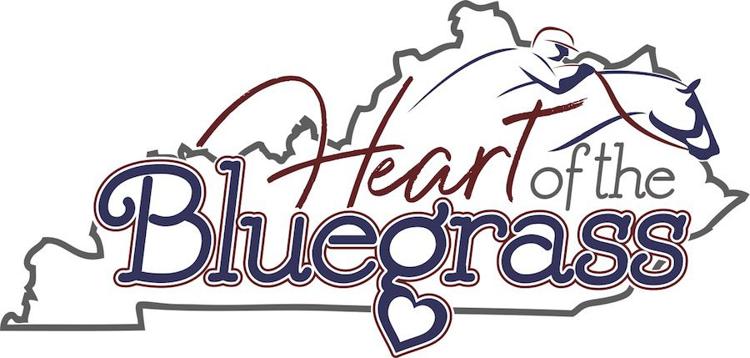 And when it comes to bluegrass festivals, Carter County tops the list for the number of opportunities to see top acts within the county or nearby.
You don't even have to wait for festival season! The Rattlesnake Ridge Community Center, on Rattlesnake Ridge Road (SR 3295) holds shows most Saturday nights throughout the fall and spring. The fall shows run every Saturday night, from September through December, starting at 7 p.m. Then after a winter break they return in the spring, running from March through May, when they break for the summer bluegrass festival season. To find out about their shows, you can follow the Rattlesnake Ridge Bluegrass Music Center on Facebook.
Once warm weather is with us, and bluegrass festival season begins in earnest, Carter County offers other options for weekend music fun in the sun.
Rudy Fest is the first festival of the season for Carter County, kicking off on Wednesday June 19 and running through Saturday, June 22. The show, which is ran and organized by Carter County residents, has built itself into a world class event over the last 19 years. Though it has been hosted at the Poppy Mountain campground, just across the county line in Rowan County, since last year, the money raised during the festival benefits youth sports organizations across Carter County.
The lineup for 2019 includes bluegrass notables like Rhonda Vincent and the Rage, Lacy Creek, Hammertowne, The Lonesome River Band, Doyle Lawson and Quicksilver, Dan Tymynski, Russel Moore and IIIrd Tyme Out, and Larry Cordle and Lonesome Standard Time.
Returning to close for bluegrass legend Doyle Lawson on Saturday night are Balsam Range, who stole the show at the 2018 Rudy Fest. You can find the complete lineup and more information online at www.rudyfest.com.
Next up for the season is the Shriner's Bluegrass Festival at the Shrine Club Park in Olive Hill. Running Thursday, July 11 through Saturday, July 13, the festival is conveniently located right in the heart of Olive Hill. What this means for the visitor is that, if you decide you have a hankering for a Double White Light burger or a donut from the Drive-In, or you need to run to Sturgill's Music Center for a spare set of mandolin strings, you can go out during a supper break and not have to miss any of the show!
Of course the show is what it's all about, and the Shriner's Bluegrass Festival never fails to deliver a stellar lineup.
This year that lineup includes Sammy Adkins and the Sandy Hook Mountain Boys, Diamond Ridge, Lacy Creek, Blue Highway, Ralph Stanley II & the Clinch Mountain Boys, Hammetowne, Russell Moore & IIIrd Tyme Out, and Larry Sparks and the Lonesome Ramblers.
You can find more information and a complete lineup online at www.shrinersbluegrassfestival.com.
If you aren't all danced out by the time August rolls around, The Sixth Annual Cole's Bluegrass Festival, at 1288 Greasy Creek in Olive Hill, is next on the schedule. The festival, with a lineup that is still to be announced, kicks off Saturday, Aug. 24. You can follow the event on Facebook to find out more by searching for Cole's Bluegrass Festival.
When you add to this the annual Independence Day show on Rattlesnake Ridge, future shows planned for the Trail Town Stage, Poppy Mountain's own bluegrass festival in September (www.poppymountainbluegrass.com) and many other smaller shows and events throughout the year, Carter County has no shortage of opportunities for fans of bluegrass and acoustic music to indulge in their interests. Just remember to stay hydrated, and have fun!