On picturesque Smith Lane in rural Berea, outside the city limits where houses are few and open fields thrive, Clarence and Vicky Hayes farm, write, work and create ceramics. Their endeavors happen in several buildings that include a house, barn, studio and a handful of kilns on 24 acres named Bobtown Arts.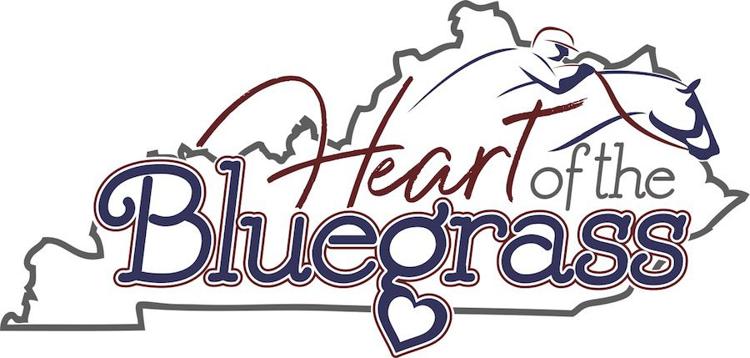 As described on its website, the enterprise has a professional staff and offers not only studio space but educational and technical support for potters. Clarence Hayes and Philip Wiggs have built kilns fueled by wood, gas and electricity, and are suitable for uncommon raku, barrel and primitive firings.
They "focus on glaze chemistry, experimentation with salt and soda firing, and not only on kiln design, but sustainable fuels."
The public is free to create with clay on Saturdays when the studio is open, although Clarence Hayes cautioned there aren't always potters there to teach them. Classes are offered several times a year -- $120 for six sessions, including materials, to learn beginning and intermediate throwing, and glazing.
"I always have a sliding-scale fee for somewhat less or free," he said. "I might have six students and at least one will be reduced or free."
Classes take place in the evening to accommodate people with day jobs.
Hayes is from a town in the corner of Kentucky where Virginia, North Carolina and Tennessee meet. He was 17 when he first came to Berea College to be tested for admission. He began his studies in the fall of 1971, and early on met Vicky, from Johnson County, in Kentucky's eastern coal region near the West Virginia border. Three years later, they married.
Clarence Hayes studied art and industrial arts, now called technology, and from the beginning of college was "interested in the crossover between fine art and industrial art, wood and metal working, hand and electric tools." He favored hand ones. Vicky studied music.
After graduation, they began teaching in an alternative high school in David, a small town in Floyd County. Vicky's field was music, and her husband, as one would expect, taught shop. Today, Vicky Hayes is a writer, farmer and gardener; there's "not much time for anything else," she said, laughing. "Life and fun don't have to be separate."
Vicky writes about women's and Appalachian issues, has published poetry in regional journals, and has a novel, "Leaving Justice", which can be ordered on amazon.com. Multi-talented, she used to be a musician and songwriter, but now mostly writes prose.
Clarence describes himself as curious, gregarious and average. Friends would call him generous, "which most people are if they take the time to be," he said. He views people positively and said, "I don't think of myself as more unique or special than anyone else."
"Everyone here at Bobtown focuses on creativity, not the extraneous that divides people," Clarence said. "I've had people tell me that when they're here throwing a pot, it's one of the few times in the week they're not stressed or thinking about anything else."
For four years, Berea College's Appalachian Fund has contributed to Bobtown Arts, a 501(C)3 nonprofit.
"To do ceramics on this scale takes a lot of expensive equipment, much too expensive for one person to provide," Clarence said. "Berea makes the purchases possible. I try to be a regional hub for the ceramic community."
Ceramic artists come from several colleges, as well as from Rockcastle, Laurel and Estill counties, and Lexington, Frankfort and Louisville.
"With the Appalachian Fund money, we were able to buy wheels, a clay mixer and bricks," Vicky Hayes said. "Clarence and other potters do all the building. The community of potters at Bobtown shares in all the other work, too. When they fire (a kiln-load of pottery) it takes several people to work 24-hour shift."
Clarence said people are always coming and going, and there is a core of professionals that come almost every time.
"They sort of lead each six-hour session," he said, "and we always have a minimum of eight or 12 people, and a couple of dozen at the most. There's always at least one professional here."
For 20 years, the couple talked about doing an art atelier, an art center.
"That was our retirement plan," Clarence said. "We started it 11 years ago when we bought the property. Tobacco used to hang in the barn, which also had tractors and farm equipment."
After the Hayeses had a cement floor poured, they invited students. And students are at Bobtown Arts not only to learn and create.
"They're here to be a community," the couple said.