More than 15 students were selected to receive the Summer Scholars award at Eastern Kentucky University.
The Summer Scholars award covers the cost of tuition and books for one summer course for the following students: Ronald Packer, Ciara Flennoy, Jaydan Norris, Jasmine Lofton, Tatyana Mason, Stephen M. Jones, Ayonna Jefferson, Katherine M. Robinson, MiKaela Dismukes, Sabrina Speratos, Alexis O'Bannon, Kellie Christie, Markierra Dixon, Jessica Cravens, Terry Jarden, Ciara Flennoy, Malaysia Hardy, Desiree Richie and Ildephonse Fayida.
The program was designed to eliminate a number of financial or scheduling burdens that may have prevented students from taking summer courses, a news release stated.
"I was humbled and grateful for receiving the Summer Scholarship because it allows me to focus on my academic curriculum. It alleviates my focus on summer expenses," said recipient MiKaela Dismukes, a public health major from Chicago. "This program itself is a great way to assist students financially and academically because you are paired up with mentors."
The program, which was established in 2018, is a joint effort between EKU's diversity office, summer committee, office of student financial assistance and the Noel Studio for Academic Creativity. The scholarship is awarded based on financial need, progress toward graduation and a written statement of academic and professional goals.
The 19 students will also experience weekly goal-setting meetings with an assigned consultant mentor from the Noel Studio, one-on-one consultations to help students with writing and communication skills and leadership development using the Five Paths to Leadership model designed by Academic Impressions.
They also will have other development opportunities, such as a module on how to work more closely with faculty as partners in academic success, according to a news release.
GOP Ladies give scholarship
Recently graduated Madison County student Savanna Gullett was awarded a scholarship by the Madison County GOP Ladies Republican Club.
Gullett, who will be attending Eastern Kentucky University in the fall, told the selection committee that she loves being able to help others when they are in need. That's why she decided to go into a career that will allow her to do just that.
"After taking an American Sign Language class through the dual credit program at EKU, I instantly became interested in communication disorders, as well as the deaf community. My career plans include attending Eastern Kentucky University and studying speech-language pathology," Gullett said. "I hope to use this degree to become a speech therapist within a school system or hospital setting, to help others with speech impediments."
She continued, saying that being able to use her degree to help others in a way not many others can is empowering.
EKU professor wins Rowlett award
Eastern Kentucky University associate professor Erin Presley has been awarded the 2019 Dr. John D. Rowlett Award.
The English professor said it was an honor she didn't see coming. The award is given in memory of John D. Rowlett, who is remembered as a champion of curiosity, creativity and enhanced quality of instruction.
The award is designed to encourage faculty scholarship, research or professional development.
Presley plans to use the $5,000 award to research Horace Kephart for a book she is writing. Most of the valuable information is located in North Carolina, where she will now be able to work this summer.
"This award will help me finish my book on Horace Kephart, in which I explore the importance of Kephart's work as a writer in the campaign to create the Great Smoky Mountains National Park, as well as influencing important contemporary literary figures such as Annie Dillard, Robert Morgan and Ron Rash," Presley said.
Presley has been an instructor at EKU since fall 2011.
Money tips for students
College graduates who are having trouble making their student loan payment should try to take advantage of a loan forbearance program, according to the Kentucky Higher Education Assistance Authority (KHEAA).
Forbearances allow people to stop making payments or make smaller payments for a period of time. A forbearance can be general or mandatory.
To be considered a general forbearance means a borrower is having financial problems or has to pay high medical bills. Mandatory forbearance would be granted if a borrower who belongs to the National Guard or Reserves is called to active duty.
A forbearance must be requested from their loan servicer. The servicer can decide whether to grant a general forbearance.
KHEAA is the state agency that administers Kentucky's grant and scholarship programs, including the Kentucky Educational Excellence Scholarship (KEES). The agency also provides financial literacy videos at itsmoney.kheaa.com and free copies of "It's Money, Baby," a guide to financial literacy, to Kentucky schools and residents upon request at publications@kheaa.com.
For more information about Kentucky scholarships and grants, visit www.kheaa.com.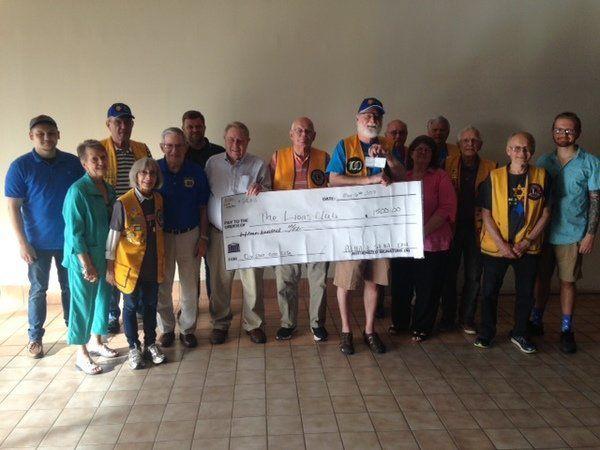 Reach Kaitlyn Brooks at 624-6608; follow her on Twitter @kaitlynsbrooks.