To kickoff the 20th year of the Chautauqua Lecture Series, Eastern Kentucky University has invited Yale professor and author Oswald Schmitz to deliver the Celebration of Science Week keynote address on Thursday.
This opening lecture serves as the series' annual Bruce MacLaren Distinguished Lecture, in honor of the series' founder. Schmitz is set to talk on the topic of his recent book, "The New Ecology: Rethinking a Science for the Anthropocene."
Schmitz is no freshman when it comes to being a keynote speaker. In fact, he has been chosen for several prominent lecture series on ecology and conservation and has earned several awards and fellowships. Most recently, he earned the Class of 2014 Teaching Award for Professor Most Exemplifying Aldo Leopold's Land Ethic; the Bronze Medal from the Federated Garden Clubs of Connecticut; and the title of Fellow of the Ecological Society of America, according to an EKU press release. In addition to "The New Ecology," Schmitz has authored two other books: "Ecology and Ecosystem Conservation" in 2007 and "Resolving Ecosystem Complexity" in 2010.
"What I love most about the Chautauqua series is the way it connects our students, our faculty and staff, and the community," said Dr. Erik Liddell, associate professor of comparative humanities and the lecture series coordinator. "It brings everyone together democratically to learn about big ideas, to explore and solve problems and to engage together in lifelong civic learning."
All EKU Chautauqua events are free and open to the public. Lectures are held at 7:30 p.m. in the Whitlock Building's O'Donnell Hall. The Chautauqua Lecture Series theme for the 2019-20 talks is an interdisciplinary exploration into balance and resilience.
"As President Teddy Roosevelt once said, 'Chautauqua is the most American thing in America.' It's an honor to be able to host so many leading scholars and important figures in their fields here at EKU and for us all to benefit from their work and their insights," Liddell added. "I encourage everyone at EKU and in our region to take advantage of this great opportunity."
Daniel Boone receives literacy grant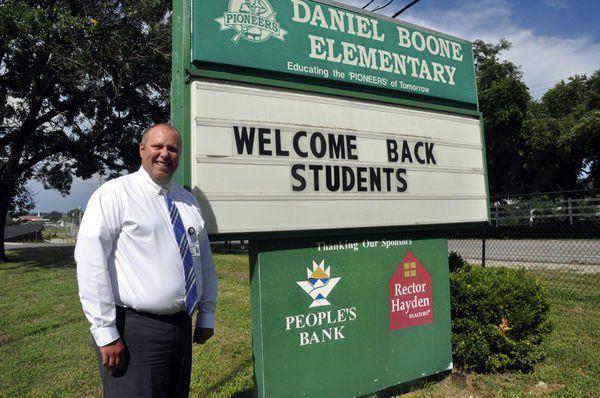 Daniel Boone Elementary recently received a $2,000 youth literacy grant from the Dollar General Literacy Foundation.
The grant was one of many awarded to Kentucky schools and nonprofits across the states. The youth literacy grant is given out annually, and provides financial funding to teachers, libraries and literacy organizations. In total, $75,000 in youth literacy grants were given out in the hopes of making an impact in the lives of more than 10,000 students.
"Each fall, the Dollar General Literacy Foundation proudly provides financial support to schools, libraries and nonprofit literacy organizations that help students and teachers as they head back to the classroom," said Todd Vasos, Dollar General's chief executive officer and Dollar General Literacy Foundation board member. "Whether it is providing books and technology or enhancing reading programs, today's grants will help students reach their full potential through targeted literacy initiatives that impact the communities Dollar General serves."
The funds are distributed to organizations within a 20-mile radius of a Dollar General store or distribution center to further adult, summer, family and youth literacy and education initiatives in the community.
To date, the Dollar General Literacy Foundation has awarded more than $172 million in grants to schools, libraries and literacy organizations as part of its commitment to improve literacy skills for individuals of all ages.
Berea College ranked #1 Best Value College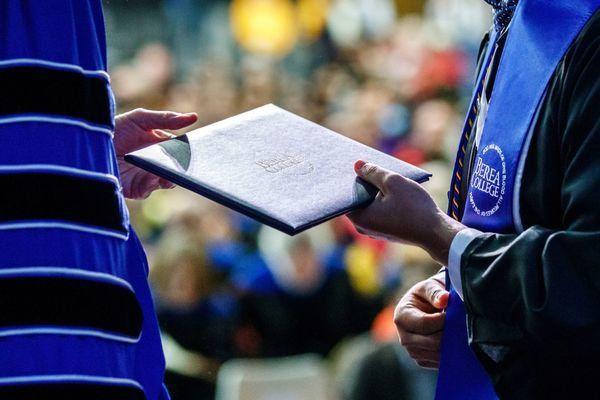 Berea College has once again been ranked number one in The Wall Street Journal/Times Higher Education (THE) 2020 College Rankings.
The rankings looked at the top 250 schools and calculated which ones provide the best value by dividing each school's overall score by its average net price according to data from the U.S. Department of Education. The average net price is the total cost of attending a school -- including tuition, fees, room and board, books and supplies, and other costs -- minus federal or institutional financial aid that doesn't have to be repaid. Students who don't receive any aid aren't included in the calculation.
Berea's no-tuition model contributed to its number 1 best-value ranking. The college ranked No. 155 overall.
"We are thrilled to be ranked at the top of this impressive list of colleges and universities and are proud to be leading a cohort of schools that are committed to the important American ideal of social mobility through educational opportunity," said Berea College President Lyle Roelofs. "Our no-tuition policy allows us to provide talented students who might not otherwise be able to afford access to a high-quality liberal arts education and transformative experiences and enables them to graduate with little or no debt."
Following Berea on the list are three schools in the City University of New York (CUNY) system: CUNY City College of New York, CUNY Bernard M. Baruch College and CUNY Hunter College. The University of Washington-Seattle rounds out the top five.
Eight of the top 10 best-value colleges in this year's Wall Street Journal/Times Higher Education College Rankings are public schools whose financial resources are constrained by government budgets.
To place your school news, event or photos in the Education Notebook email education@richmondregister.com. Add "Education Notebook" to the subject line when submitting. Follow Kaitlyn Brooks on Twitter @kaitlynsbrooks.