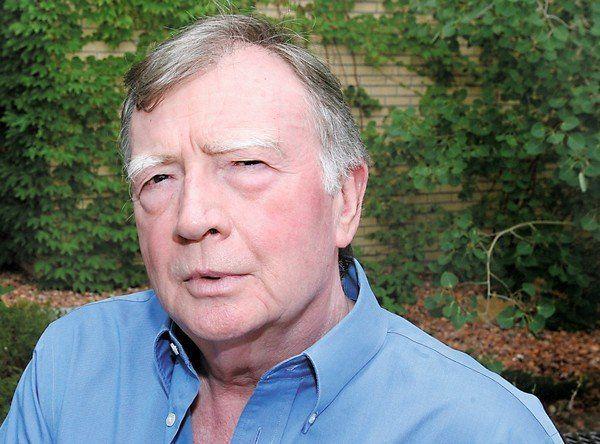 Berea's Mid-Year Graduate's recognition ceremony will be Sunday, Dec. 8 at 3 p.m. in the Phelps Stokes Chapel. The graduates represent 14 American states and 10 other countries, according to a news release.
Those graduating will be addressed by Jim Branscome, a retired managing director for investment analysis of Standard & Poor's (S&P). Branscome, according to the news release, graduated from Berea College in 1968 with a Bachelor of Arts degree in history and political science.
Branscome has served in many roles including the "regional coordinator for Stanford University Center for Research and Development in Teaching, co-chairing the Poverty Task Force for the White House Conference on Youth, working as a correspondent for McGraw-Hill and the Washington Post, primarily covering Appalachia and earning notoriety as an investigative reporter. Later, Branscome became editor-in-chief of McGraw-Hill News, where he supervised 60 editors and reporters in seven cities worldwide and oversaw editorial operations of S&P's news service. His 1971 New York Times magazine cover story on coal strip mining in Appalachia helped lead to federal regulations in 1972," according to a news release.
Those unable to attend the ceremony can view it at: https://youtu.be/pRgPV_KnCV8
UK launches the UK Economic Development Collaborative
University of Kentucky Economics Development Collaborative (EDC) officially launched the last week of November and the EDC is a strategy meant to help move forward how UK addresses economic development in the areas of talent, innovation, place and partnership.
Members of the EDC include leadership from academia and administration such as the vice provost, four college deans, information technology services, student and academic life, as well as six economic engagement areas -- "Corporate Partnerships (Business Engagement), coldstream Research Campus, Community and Economic Development Initiative of Kentucky (CEDIK), Stuckert Career Center Office of Technology Commercialization, Von Allmen Center for Entrepreneurship," according to a news release.
"Dr. Capilouto has challenged the EDC to think boldly and to assemble the resources necessary to execute UK's economic development strategies," said George Ward, executive director of the Coldstream Research Campus, in the release. "The diverse brain power we have assembled is committed to meet this challenge and help the university achieve its strategic goals long into the future."
The EDC will have a website that serves as the access point for "both internal and external stakeholders and offers comprehensive solutions for UK's students, innovators, entrepreneurs and industry partners. It will serve as the university's primary source of information on programs, projects, initiatives and resources related to economic development at UK."
"UK serves as a powerful economic engine for Kentucky -- not only by educating the next generation of citizens, but through partnerships with businesses and industries that strengthen Kentucky's economy and improve the lives of its residents," said UK President Eli Capilouto, in a news release. "The Economic Development Collaborative brings all of our leadership across campus together to optimize the economic impact of UK and its many missions. We are committed to further connecting the creative research, development and entrepreneurial spirit on our campus into tangible solutions in our communities."
Eastern Kentucky University Students initiated into Phi Kappa Phi
Eight students from Eastern Kentucky University have been initiated into the Honor Society of Phi Kappa Phi, which is the nation's "oldest and most selective collegiate honor society for all academic disciplines," according to a news release.
The news release explains that only the top 10% of seniors and 7.5% of juniors are eligible for membership, which is by invitation only and requires nomination and approval by a chapter.
Those students inducted are: Gill Hunter of Berea; Emily Jones of Berea; Ethan Fowlie of Richmond; Ryan Morse of Richmond; Randi Polk of Richmond; Nathaniel Taylor of Richmond; Yehor Vitel of Richmond; and Christina Relich of Richmond.
To place your school news, event or photos in the Education Notebook email education@richmondregister.com. Add "Education Notebook" to the subject line when submitting.