Sierra Marling
The Berea Earth Warriors clean up nice.
So nice in fact, the organization removed more than 3,000 pounds of trash from around Berea in its first year of operation.
This endeavor is not new for Mari Amber Melder Schaffer, founder of the organization, who remarked that she would often pick up litter on hikes with her husband, Camryn Schaffer before starting the larger group.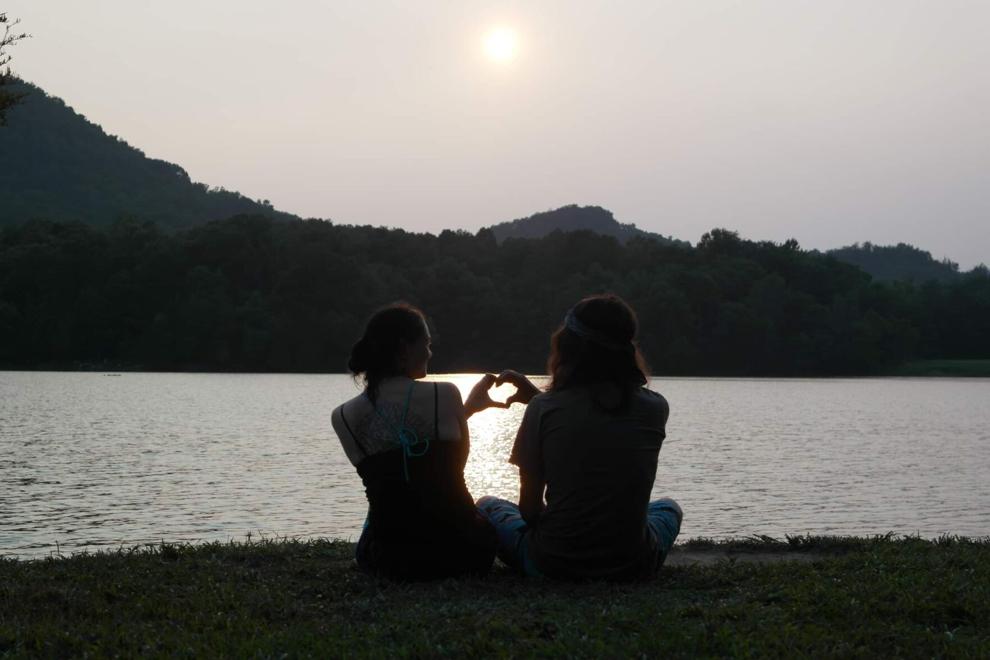 "We've always been avid hikers, and we would always tuck a shopping bag into our pocket. So, if we saw litter while we were out hiking, we could pick it up. I was like, 'Man, wouldn't it be great if I can, like, convince everyone to go out and pick up other people's trash for fun?' and then I did it," she said, adding that the first cleanup event was held on Aug. 21, 2021.
Schaffer, also known by her stage name Aetheria Luna, said so many different people get together for Berea Earth Warrior's community cleanups that it feels more like a feel-good communal activity than a chore.
She added that the group has grown to more than 500 members over the past year and a half.
To make the clean-up experience comfortable for the volunteers — who come from all age ranges and ability levels — Schaffer provides materials and amenities like drinking water, sunscreen, trash bags, and snacks.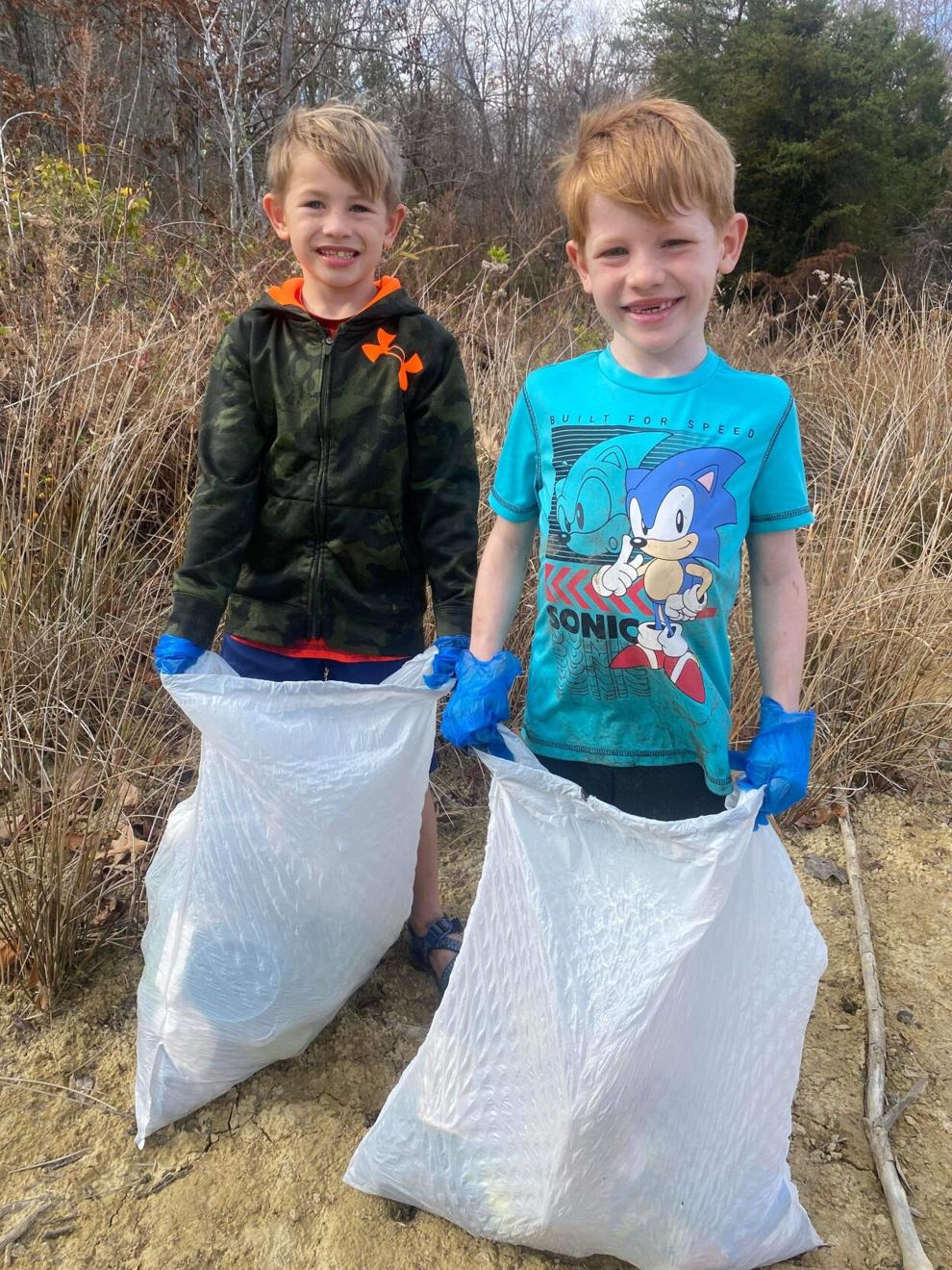 "I know most people would assume that we go out there and that we're weighed down with all this anger towards these people who are littering and dumping," she said. "But to be honest, when we're all out there doing that — it's fun. It's community. You feel like you've achieved something really great. At the end of the day, when you look at all that trash bagged up and you look at that shore that lake clean, it feels so good," she said.
Shaffer went on to divulge that "the majority" of the trash the group picks up comes from Owsley Fork Reservoir, though the rest of the cleanup areas are also very high-traffic areas.
"Most of it comes from Owsley Reservoir, where Berea's drinking water comes from," she explained. "You know, a lot of that also came from neighborhoods, city parks, hiking trails, and things like that. We try to touch everywhere we can reach."
Schaffer said she believes that the preoccupation with cost and convenience has created a consumerist approach in society that lends itself to additional unnecessary waste and trash.
"We are bombarded with advertisements that convince us that anything we do is a hassle or beneath us and that our lives would be so much easier and better if we just buy this shiny new product. Half of the time, it is the same product we are used to, but repackaged with lots more plastic and far less product that we were getting before," she said.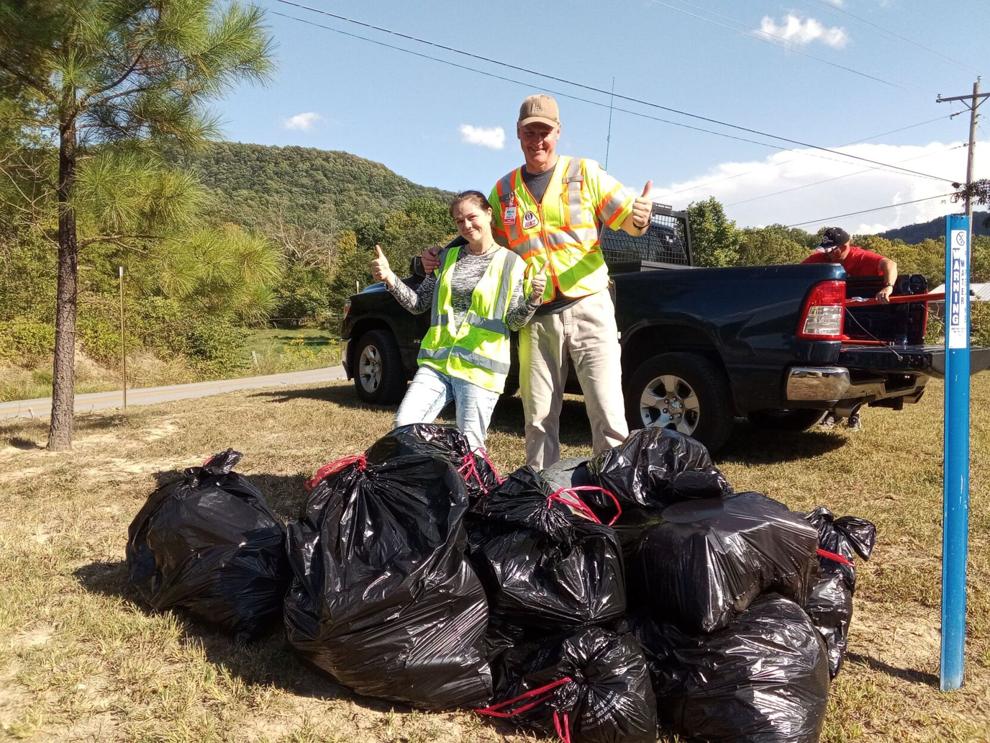 In addition to the cleanups, Schaffer said the organization has also been involved in other community-building initiatives, such as the city's new dam project. She said one of the reasons she has been focused on the area is to remove debris before the water levels rise.
"They're only going to raise the water level by about four to six feet overall. Though the waterline will only come up marginally, that five feet is so many millions more gallons of drinking water for Berea. Generally speaking, the more freshwater you have in a reservoir area, the more biodiversity there is, the cleaner it is, the easier it is to pump to a treatment station, and then you know, on to the people who are going to use it. So we're working hard in partnership with all these various entities to try to restore our reservoir," she explained.
Partnerships to build low-cost artist support
To further build that sense of community, Shaffer also gives volunteers gate passes to the local Berea Earth Warriors festivals, which she also facilitates herself at Owleyes Farm.
A generous donation from Edd Easton-Hogg help make the events possible, Schaffer explained.
Hogg donates the venue and the use of the festival grounds, as well as the rental cost of the port-a-potties for each of the events.
Thanks to a partnership with her husband's business —Living Sound Delusion Studios — performances are booked for events.
She clarified that the festivals are primarily music and craft fairs, saying, "We have two days of live music. Friday, generally, we only have food vendors and our music. On Saturday, we have all our arts and crafts vendors, kids' activities, face painting, bounce houses… Our events are mainly focused on promoting and supporting local artists, whether they're musicians or craftspeople."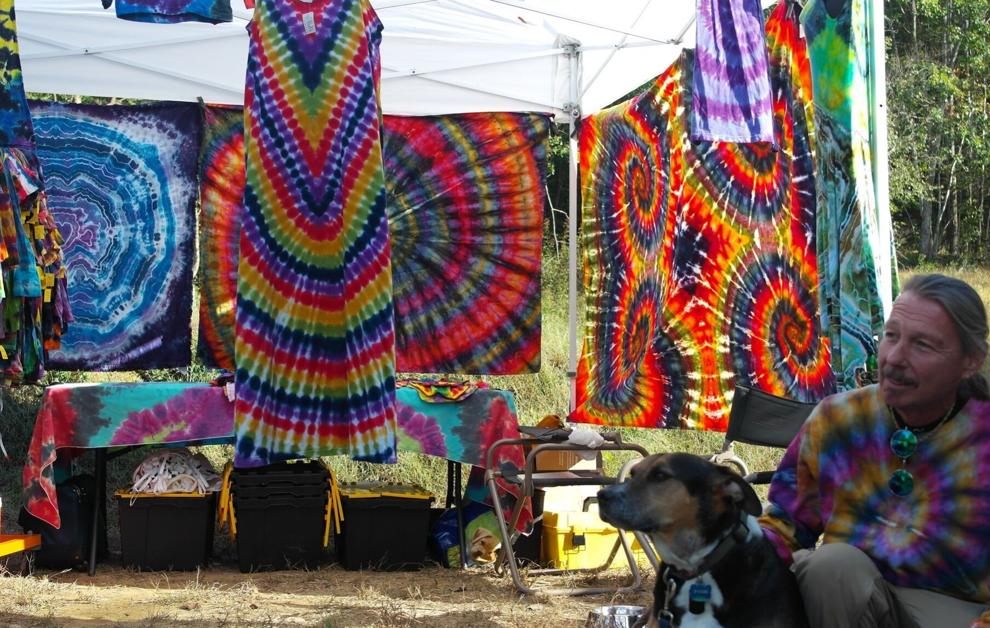 As a result of boots-on-the-ground networking like the festivals, marketing efforts have been minimal. While Schaffer has only spent $100 on social media marketing efforts, she said the volunteer pool has grown "tremendously," drawing in new volunteers who are otherwise unaware of their efforts.
The low-cost campaigning allows her to reinvest money from festivals into the efforts of the group.
Shaffer said all of the money from the festival's ticket sales is split between performers. Vendors do not have to pay fees to set up, and donations are always directly deposited into the Berea Earth Warriors Cleanup Fund, which is used for cleanup supplies and safety gear.
She and her husband pay out-of-pocket for all other expenses related to planning, promoting, and hosting the festivals. None of the money spent to host the events is ever reimbursed from ticket sales or donations to Berea Earth Warriors.
Their next festival will be hosted on April 21 and 22 and will feature various local artists and vendors.
Growing new opportunities
A new opportunity to get involved with Berea Earth Warriors is approaching, as the organization is partnering with the Berea Food Bank for a community-oriented solution to food access.
On April 8, from 1 p.m. to 4 p.m., the organizations will host a ribbon-cutting party for their new community garden initiative, named the Growing Good Garden Partnership Project.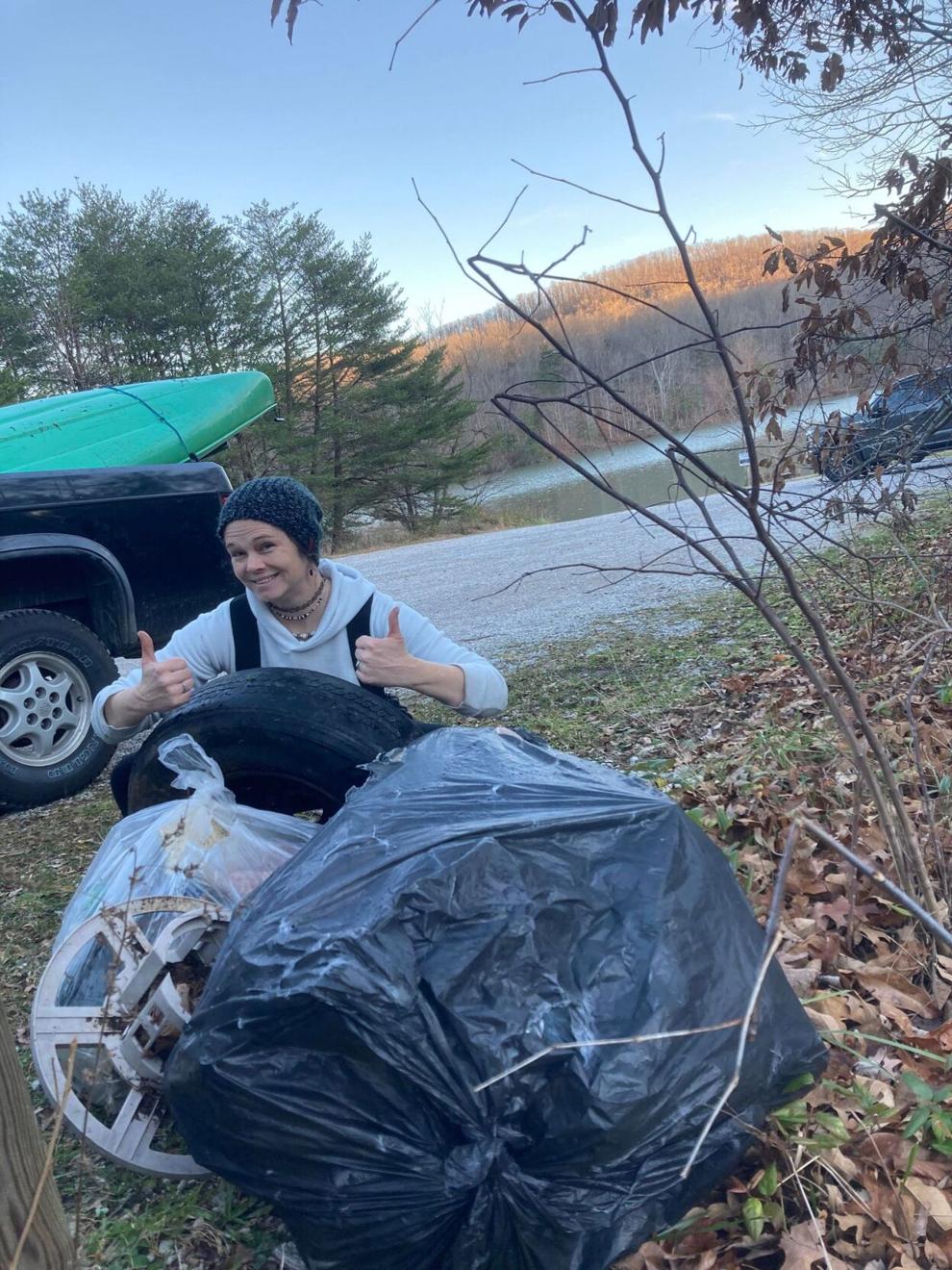 Schaffer said the project aims to enhance the quality of life in the community by equipping food entrepreneurs with tools and knowledge to grow food and fight hunger.
Half of the food grown in the two 30 X 60 plots provided by Eastridge Community Garden will go straight to the food bank, and the other half will be made available to the public at no cost.
She also noted that the organizations are looking for families and individuals who have never grown food, or prepared garden-to-table produce, to participate in the workshops and classes throughout the season.
Her vision for the community garden was inspired by what she had seen in larger urban environments — basically "tiny little urban farms" where members have full access to learning to grow and harvest food.
"So they can have their own whole garden bed, even if they live in an apartment or like somewhere where the soil is really bad or whatever," Shaffer remarked.
At the ribbon cutting, patrons will be able to purchase garden plots and also learn about volunteer opportunities to work in the garden or help co-lead workshops. In addition, there will be a list of activities that will be hosted there throughout the spring and summer.
A full plot is $100, a half plot is $60, and a quarter plot is $40. For more informayion, email eastridgecommunitygarden@gmail.com. Garden beds can be bought via paypal: https://paypal.me/eastridgegarden?locale.x=en_US or by mailing a check, payable to Eastridge Community Garden, to 302 Boone St., Berea, KY 40403.
A lot of work for a new kind of profit
While Schaffer said the mission of Berea Earth Warriors is large, she noted that she doesn't feel burdened. Instead, she sees it as an opportunity to make something new that defies someone else's "failing" systems.
"This world is a mess, but here's the silver lining… We made this world. We did. Somebody imagined all of these systems that are failing. Somebody decided that this was the way it was going to work, that "progress" and "profit" were more important than people and the planet…"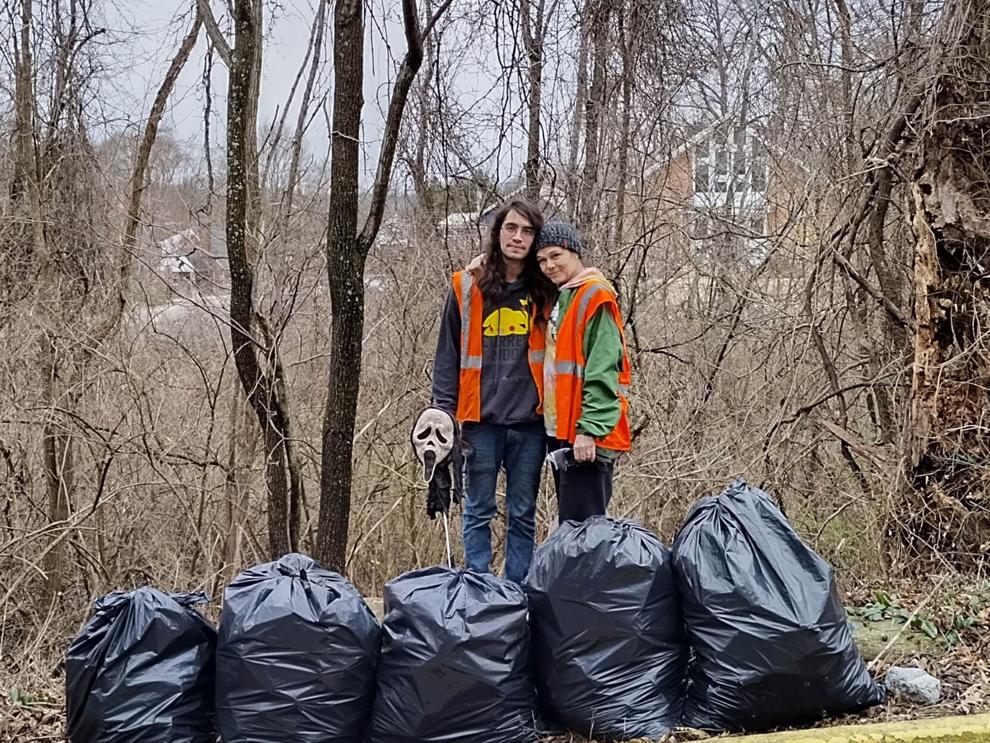 She has a vision that she says comes from the hope of healing the planet and a desire to forge her own path. In describing this vision, she describes it as an "imaginary world," where she sees problems and fixes them.
"I decided to do something about it... Only I wouldn't start a project that existed in this world — I'd start a project that existed in a different world, an imaginary world, where community and planet come before making money, where people are full of understanding and respect, and where we might not be heading for the apocalypse, but through agency, optimism and a lot of determination, we can heal the planet and learn to nurture our environment instead of exploit it," Schaffer said.
"No matter what, I decided to operate according to the standards of this imaginary world. Why? Because unless you can imagine something, you can't get there. Imagination, as far out as it sounds, is the first step in making something real. Now it's time to imagine a better world because that's how we make it real."