Saint Joseph Berea recently named two winners of the Daisy Award, recognizing nurses for exceptional patient care. Award winners include Natasha Davis, RN, Medical Surgery Unit, and Ruth Prewitt, RN, Emergency Department.
The Daisy Award is a nationwide program that celebrates the extraordinary clinical skill and compassionate care given by nurses. Saint Joseph Berea is proud to be a Daisy Award Partner.
Davis was nominated for the award by a patient for her accommodating nature and willingness to assist with any of the patient's needs.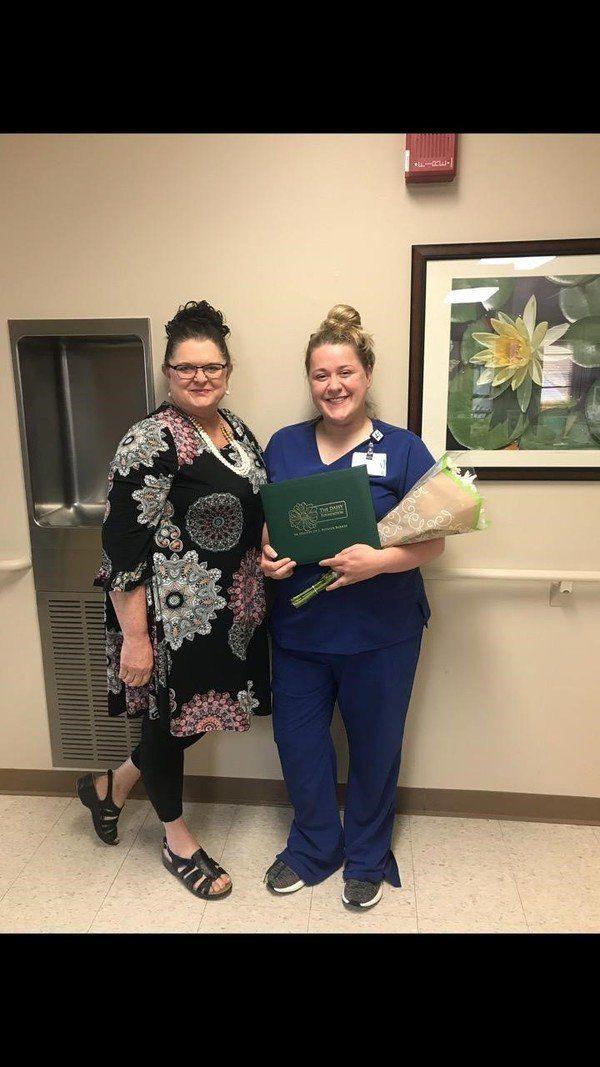 "Natasha is an excellent nurse," said the patient. "She always has an empathetic and caring attitude."
Prewitt was nominated by a patient's daughter. When the patient was in the Intensive Care Unit, Prewitt came to visit the family several times during her busy shift to ask if they needed anything. After the patient passed away, Prewitt attended her visitation after working her shift.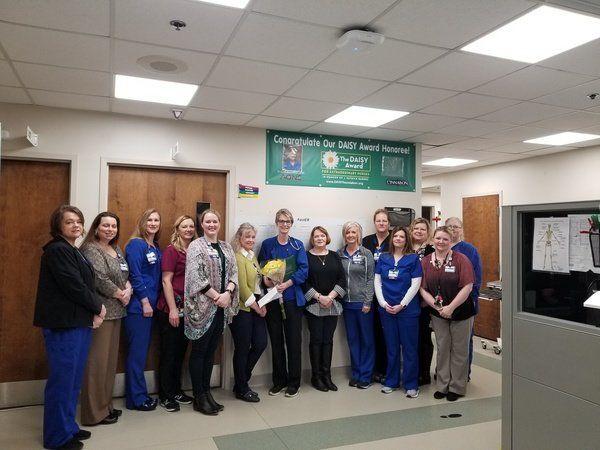 "When I walked in and out of the hospital, I always stopped and acknowledged the crosses," said the patient's daughter. "I thought of Ruth and how she epitomized the hospital's core values of reverence, integrity, compassion and excellence."
Both award winners were presented with Daisy Award certificates and bouquets of daisies to display in their departments.
Susan G. Komen Kentucky announces grants
Susan G. Komen Kentucky has announced six local programs and hospitals that will benefit from a total of $150,000 in community grants to help better the lives of breast cancer patients in Kentucky and southern Indiana. The community grants will help reduce transportation barriers for patients, provide free mammogram screenings for uninsured and underinsured men and women, diagnostic services and treatment support.
"Breast cancer patients already have a tough time when fighting this disease, so it's important we work together with our community partners to reduce any barriers these patients may be facing, to help make their fight a little easier," said Lynda Weeks, Executive Director, Susan G. Komen Kentucky. "Together, we are helping these patients receive lifesaving screenings and treatment, and we are proud to be able to give back to these local programs and hospitals to help make a difference in the lives of breast cancer patients."
The 2019-2020 grant funding will be given to six organizations, including Saint Joseph Berea Hospital Foundation. The grant is to provide free screening mammograms, patient navigation services, gas cards and lodging to uninsured and underinsured men and women in Clay, Jackson, Madison and Owsley counties.
An estimated 1 in 8 women and 1 in 1,000 men will be diagnosed with breast cancer during their lifetime. Susan G. Komen Kentucky is a local non-profit that is fighting to end breast cancer by funding research and supporting programs and services for people in need across Kentucky and southern Indiana. Komen Kentucky has contributed more than $11 million to the community for breast health education, screening and treatment support programs; and more than $4 million to breast cancer research. Approximately 75 percent of funds generated by Komen Kentucky remain in this local service area, while 25 percent of funds are used to support Susan G. Komen global breast cancer research.
To place your business announcement in The Register, email editor@richmondregister. Announcements should be between 100-150 words and can include a photo. Please include any contact information for potential follow-up. The Business Briefcase appears Thursdays in The Register and online at RichmondRegister.com.