Bishop's Small Engine Repair, local dealer of Cub Cadet outdoor power equipment located in Richmond, recently earned distinction as one of the top 65 Cub Cadet independent retailers in America for 2018 Bishop's Small Engine Repair received recognition for this achievement during an exclusive trip to the Hyatt Ziva Rose Hall All-inclusive Resort in Montego Bay, Jamaica.
Bishop's Small Engine Repair has been selling and servicing Cub Cadet equipment, including lawn and garden tractors, zero turn riding mowers, utility vehicles, snow blowers and more, for 26 years. They have earned distinction as a top-performing dealer for many years.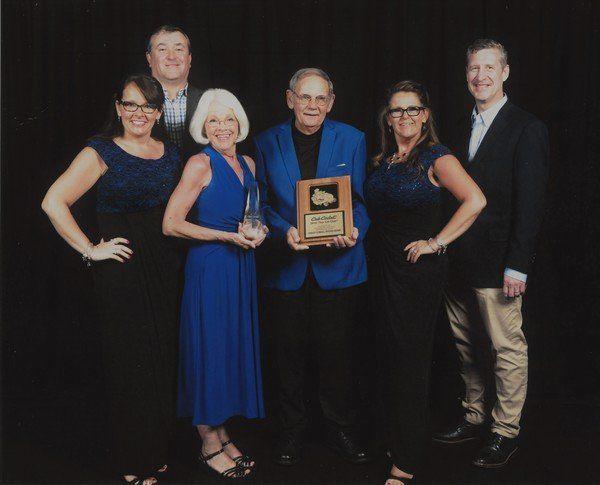 "The team at Bishop's Small Engine Repair works tirelessly to support their employees and provide quality products and services to their community" said Tom Rossman, SR. Director of Sales at Cub Cadet. "Their dedication to conducting good business with customers has brought them to the top of their game. We congratulate Bishop's Small Engine Repair and all their employees. With 1,500 dealers across the country, it's quite an accomplishment to be a top-performer, and we look forward to their future success."
Owners, Cecil and Janey Bishop along with their daughters Michelle Osborne (General Manager) and Jennifer Barnett (Bookkeeping) accepted the recognition on behalf of Bishop's Small Engine Repair.
"We're very thankful to our loyal customers and hardworking team who helped make this a successful year with Cub Cadet," said Michelle Osborne. "The innovative equipment that Cub Cadet offered last year, along with a little cooperation from Mother Nature, helped make 2018 an exciting year for us. We're ready to take on another strong season ahead."
Bishop's Small Engine Repair is located at 119 N Estill Ave. in Richmond and offers a complete line of Cub Cadet high-performance outdoor power equipment, genuine parts, accessories and attachments as well as expert service and advice.
Quality Inn in Richmond wins the Choice Hotels Gold Award
Quality Inn was recently awarded the illustrious Choice Hotels Gold Award. Over the years, Quality Inn has constantly demonstrated its passion to provide guests the best possible experience, according to a press release, offering a plethora of amenities and services to make their stay convenient and memorable.
The Choice Hotels® Gold Award identifies hotels that have demonstrated a high level of guest satisfaction within their brand as determined by guest reviews.
Some of the services and amenities that have made this hotel the choice of residents and travelers include outdoor pool, free hot breakfast, well-equipped fitness center, and an on-site business center. Most importantly, guests can enjoy a 100% non-smoking atmosphere. To provide the utmost comfort, the hotel also offers accessibility rooms and pet-friendly rooms.
More information about Quality Inn Richmond, visit their website www.richmondqualityinn.com or stop by their location at 2006 Colby Taylor Drive, Richmond.
Netherland Named Mortgage Originator with Central Kentucky Ag Credit
Neil Netherland was recently named Mortgage Loan Originator with Central Kentucky Ag Credit. Neil will work in Ag Credit offices located in Frankfort, Lexington, Paris and Richmond focusing on rural home loans.
Neil has more than 16 years of experience in mortgage lending and management. Throughout his banking career he has worked in Harrison, Clark, Scott, Fayette, Franklin and Woodford Counties.
A native of Campbellsville, Neil grew up on a farm in Taylor County. His family managed a 250 head cow/calf operation, along with growing tobacco, corn and soybeans.
He is a graduate of Campbellsville University with a B.S. degree in Business Administration in Finance. Neil is also a graduate of the Scott County Chamber of Commerce Leadership Program.
Neil is a resident of Georgetown and attends First United Methodist Church in Georgetown.
To place your business announcement in The Register, email editor@richmondregister. Announcements should be between 100-150 words and can include a photo. Please include any contact information for potential follow-up. The Business Briefcase appears Thursdays in The Register and online at RichmondRegister.com